Finally, Volkswagen introduces a Golf model that offers better performance than the GTI. We say finally because for the last three years rumors of the Golf R's arrival on North American shores have surfaced several times only to disappear beneath a wave of denials.
AWD Golf R
Well, the all-wheel-drive Volkswagen Golf R is here and the what this car offers is the fastest Golf model ever. This model offers a wider look than the GTI with its three air intakes, its aero side sills and its rear dual center exhaust. The Golf R comes with LED daytime running lights, Bi-Xenon headlights with advanced front-lighting system — shifting up to 15 degrees when operating, enabling you to see around corners better — and 18-inch alloy wheels.
Inside, the Golf R features a unique instrument panel, a multi-function leather-wrapped sport steering wheel, sport alloy pedals and top sport seats with leather seating surfaces. Bluetooth technology, a Dynaudio premium sound system, a Touchscreen premium VIII sound system and RNS 315 touchscreen navigation are standard.
Golf R Performance
But we all know that it the Golf R's performance cred that draws everyone to this model that starts at $33,990 for the two-door and $36,090 with the four-door. Those two extra doors also include a sunroof and navigation, but as you might imagine you're still paying a lot of money for a subcompact street hummer.
Under the hood is where all of the action is. That's because Volkswagen uses a 2.0-liter turbocharged engine that produces 256 horsepower at 6,000 rpm and 243 foot-pounds of torque at 2,400 rpm. Paired with a 6-speed manual transmission, this engine takes premium grade gasoline for optimum performance and is EPA rated at 19 mpg city, 27 mpg highway.
No DSG
Motor Trend says that the Golf R should go from 0 to 60 mph in 5.6 seconds. With the dual clutch gearbox you can see 5.3 seconds, but that transmission is not available on the left side of the pond. Yes, enthusiasts are bummed that the DSG isn't an available, something that may cost Volkswagen a few sales. The Mitsubishi Lancer EVO and Subaru Impreza WRX are two models competing with the Golf R, priced slightly higher, but in the case of the WRX offers a faster ride.
You get five color choices to choose from including Deep Black Pearl Metallic, Candy White, Carbon Steel Gray Metallic, Rising Blue Metallic and Tornado Red. Not sure if "Candy White" is a name that will appeal to too many buyers.
---
See Also — Better Than Ever: 2015 Volkswagen Golf
Photo courtesy of Volkswagen of America, Inc.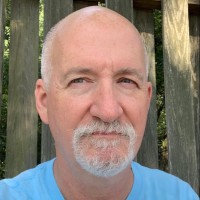 Latest posts by Matthew Keegan
(see all)