A heritage VW Beetle marks the occasion.
Volkswagen's US production cannot hold a candle to what is going on south of the border. In Mexico, the German automotive manufacturer has been building cars for nearly a half century including some models that have been sent to the United States.
On Aug. 13, the Volkswagen marked the 10-millionth vehicle it has built in Mexico, with that model a Volkswagen Beetle GSR limited edition in yellow and black markings.
Puebla Mexico Manufacturing
The milestone was achieved at Volkswagen de México's Puebla manufacturing plant, recognized as the largest automotive plant in North America. That plant builds 2,500 cars on average each day; in 2012 it built a record 604,000 vehicles with 84 percent of its volume sent abroad.
On hand to offer tribute was Jonathan Browning, President of Volkswagen of America, Inc. Said Browning, "This is an important milestone and symbol of Volkswagen's long-term commitment to the North American market. It's only fitting that the milestone car is a Beetle in light of this being the 75th anniversary of the car. Puebla has been manufacturing quality Beetles and other Volkswagens for the United States for nearly 50 years, and continues to play a key role in our growth strategy."
Volkswagen Group Growth
The Puebla manufacturing plant will continue to play a significant growth in fueling Volkswagen's growth in North America and worldwide. The Volkswagen Group has committed to invest more than $5 billion in Mexico and the United States over the next three years including expanding its Tennessee plant and completing an Audi plant, also in Mexico.
Its all part of an overall strategy where Volkswagen would like to assume global car build leadership by 2018. Under its Group Strategy 2018 plan, VW plans to build more than 10 million vehicles annually, taking a greater share of the pie in emerging markets.
Production in Mexico
More than three million Volkswagen Beetles have been built in Mexico since 1967. Besides its iconic nameplate, VW manufactures Jetta, Jetta Sportwagen and Beetle Convertible models, all of which are sent to the United States. Beginning in 2014, Puebla will build the next generation Golf, supplying this model throughout North and South America.
The Beetle GSR is a new model, one that employs retro themes including yellow and black model markings inspired by the "Yellow Black Racer" of the 1970s. The new model is powered by a EA888 turbocharged and direct-injection 2.0-liter engine, what VW says gives it more power, torque and improved fuel economy. The GSR is a special and very limited edition model too as only 3,500 Beetle copies were built globally.
Surging Beetle Sales
US sales of the Beetle have been rising sharply topping 5,200 units in July with further gains expected in Aug. That model recently was recognized by the Insurance Institute for Highway Safety as a "top safety pick" the ninth Volkswagen model to garner that coveted safety award.
---
See Also — Mexico City's Love Affair With Volkswagen Beetle Is Over
Photo courtesy of the Volkswagen of America.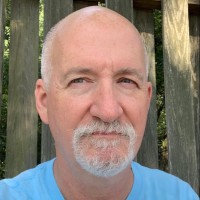 Latest posts by Matthew Keegan
(see all)