Five ways Volkswagen might salvage its US operation.
---
Volkswagen is in a world of hurt, but that pain is entirely of the company's own doing. While some have been making pronouncements that the automaker as we know it is finished, others believe that something can be salvaged.
I, for one, stand in the latter camp. To that end, there are several conditions Volkswagen must meet in a bid to win back customers. It all begins with transparency and continues by building trust.
1. Never Deflect Blame
Thus far, Volkswagen has accepted blame for the emissions scandal, although it does not yet revealed who is to blame. Affected customers don't care — they want to be made whole.
There will come a point when we'll learn precisely how the cheating scandal was conceived — a clear and unequivocal response from Volkswagen is the transparency required at this point.
2. Buy Back Affected Cars
Unless the fix Volkswagen creates preserves both performance and fuel economy, diesel customers will always feel that they were deceived. Drivers operated their vehicles under the impression that their cars were clean and efficient.
Volkswagen breached that trust. Therefore, providing a buyback program is a start with customers, then free to buy a heavily discounted new Volkswagen or take their check to a competing manufacturer.
Unless Volkswagen offers an aggressive program in the United States, its hopes of ever improving beyond a market toehold here will be set back, perhaps permanently.
3. Drop Price of New Diesel Models
Volkswagen is the largest seller of diesel cars in America. Shoppers spanning all brands will wonder if any diesels are worth the cost. Volkswagen cannot do much about general perceptions, but they can begin to change impressions for the Volkswagen brand.
One way to do that is to offer diesels as a no extra cost option, perhaps for one year. Certainly, Volkswagen will take a hit with each sale, but they'll build goodwill and allow owners to reap the highest residual values.
4. Extend Powertrain Warranty
So far as we know, the diesel scandal has nothing to do with the engine's long-term durability. The problem has everything to do with manipulating emissions testing to deliver results that are a flat-out lie.
Volkswagen can build customer confidence by matching the Hyundai-Kia 10-year, 100,000 mile warranty on all of its models, regardless of the engine type. Also, they should back date the warranty coverage to 2009 for the affected diesels that customers choose to keep.
Chances are expanding the warranty coverage won't cost Volkswagen much, but it could earn the brand much-needed respect and the sales edge that has eluded it in the US for decades.
5. Back Strong Emissions Standards
The Volkswagen scandal exposes the weak and inconsistent testing practices of the EPA and other government environmental agencies around the world. A related matter that will need to be tackled is just who should be doing the testing.
Likely, we'll witness all automakers consenting to government testing instead of being allowed to submit their own tests for approval. This change should include the EPA mileage testing.
As a result, Volkswagen must back tough emissions testing or at least provide evidence that their vehicles don't contribute to smog and climate change, at least at elevated levels.
Certainly, this a topic rife with political posturing and gamesmanship, but Volkswagen lost whatever edge it had before the scandal was made known. It would be best to back tougher emissions and find other ways to demonstrate environmental leadership than to give any appearance that they're not sorry for polluting with abandon.
Time Will Tell
For Volkswagen, time is of the essence, especially as they restructure the company, determine the cause behind the scandal, and work diligently to regain the trust of their customers.
There is a chance Volkswagen will remain a permanent "also ran" player in the US market, but they dare not abandon it. The company is heavily invested with its lone US manufacturing plant in Tennessee and also has two other important brands to protect, Audi and Porsche.
Speaking of the other brands, maintaining a safe distance apart from the Volkswagen brand is critically important. In addition, Audi A3 owners with the 2.0-liter TDI engine will also need to be made whole.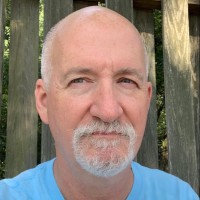 Latest posts by Matthew Keegan
(see all)