VW's bunny makes its third visit. This time as a limited-edition Rabbit trim.
The Volkswagen Rabbit is set to return once again. This time, it isn't a model name. Instead, VW has chosen to deliver a limited-run Golf GTI Rabbit edition, apparently for the 2019 model year only.
2019 Volkswagen Golf GTI Overview
With the Rabbit edition on tap, Volkswagen has reiterated its commitment to small cars. The GTI returns with its S, SE, and Autobahn trims in place. For 2019, the Rabbit edition slots between the S and SE.
New this year is a slight boost in power to the turbocharged 2.0-liter four-cylinder engine motivating this front-wheel-drive model. The turbo now makes 228 horsepower when fueled with premium grade gasoline, up from the previous 220 horsepower. It still makes 258 pound-feet of torque.
Volkswagen gives Golf shoppers a choice of a six-speed manual gearbox or a new seven-speed dual-clutch automatic transmission. The latter is a nod to enthusiasts who might put an emphasis on 0-60 mph times. Although VW hasn't published those numbers, a dual-clutch transmission typically shaves 0.1 or 0.2 seconds off of the manual's time. When it comes to sprints, these numbers are critically important.
Golf GTI Rabbit Edition
As for the Golf GTI Rabbit, it has LED headlights with an adaptive front-lighting system — the better to see around corners. You'll also find 18-inch gloss black aluminum alloy wheels, a black rear spoiler, keyless entry with push-button start, Rabbit badging and red-stitched floor mats.
Among safety features, you'll find front assist, blind spot monitoring and rear traffic alert. You'll also have your choice of eye-popping colors, including Cornflower Blue and Deep Black Pearl.
Price Your 2019 VW Golf GTI
Volkswagen prices the 2019 Golf GTI from $27,595, plus an $895 destination fee. Add $1,100 for the automatic transmission.
The Rabbit Edition begins at $28,895, while the SE costs $31,795. Topping things off is the Autobahn model, costing $35,995, which brings in summer tires, dynamic chassis control (adaptive suspension), a 12-way power driver's seat with lumbar support, and every available driver-assist features.
Resurrecting the Rabbit
As for the Rabbit name, it was first used in 1975 for the vehicle that eventually replaced the Beetle. Oddly, the Golf name was used from the onset in Europe, but not in the U.S.
In 1985, the North American Rabbit became the Golf, a name it stayed with for more than two decades. However, from 2006 to 2009, Volkswagen sought to increase U.S. sales by resurrecting the Rabbit name. That effort didn't go over too well. Finally, in 2010 this model returned to its Golf roots where it is likely to stay for good.
That said, the GTI Rabbit edition may very well stir interest in the Golf as customers are drawn to its special look and features. As for competitors, consider the Subaru WRX and the Honda Civic Si when examining this model. By the way, the Ford Focus ST is no more, while the Hyundai Veloster Turbo is also worth exploring.
---
See Also — The Range-Topping 2017 Volkswagen Jetta GLI
2019 Volkswagen Golf GTI Rabbit Edition photo courtesy of Volkswagen of America.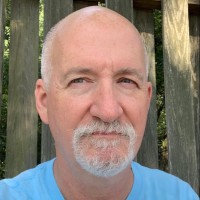 Latest posts by Matthew Keegan
(see all)