We haven't seen a Scout model since 1980, but that may soon change.
---
Volkswagen is an oddity amongst foreign automakers present in the U.S. market. The German company beat nearly every other overseas manufacturer to the market when the Beetle appeared in the 1950s.
Later, the automaker expanded its product line, offering the Type 2 (Bus, Microbus), the Karmann Ghia, and eventually the Rabbit (Golf).
But just as Volkswagen seemed ready to expand its reach, consumers turned to newcomers such as Toyota, Datsun (Nissan), and Honda to satisfy their new car needs. Even after briefly running a manufacturing facility in Pennsylvania, Volkswagen never established a strong presence in the U.S.
Other Japanese makes including Mazda and Subaru jumped in and won customers. Later, Hyundai and Kia offered further disruption as the domestics learned how to better compete. That lesson, still, was lost on Volkswagen.
Volkswagen, though, has not given up. The company later replaced the shuttered Pennsylvania plant with a facility in Tennessee. It also gradually added utility vehicles such as the Tiguan, Atlas, and Taos, to respond to customer demand.
Yet, the world's largest automotive manufacturer (by collective brands) still finds its eponymous brand struggling in the states.
Scout: From International to Volkswagen
Yet, all is not lost as Volkswagen may tap a brand it owns but currently does not utilize to attract new customers in the U.S. Specifically, the Volkswagen Group owns the rights to "Scout," the SUV brand once owned by International Harvester, which became Navistar.
In 2021, Volkswagen's Traton Group (formerly Volkswagen Truck & Bus AG) purchased Navistar. The Scout name came with it, although Case owns the rights to International Harvester.
Reviving Scout
Last year, Motor Trend reported that Volkswagen was interested in reviving Scout. This week, The Wall Street Journal expanded on that report, but that news is hidden behind a paywall. Nevertheless, Autoblog shared those details and the story is quite interesting.
To begin, Volkswagen seems serious about utilizing Scout as a standalone brand with two models: an SUV and a pickup truck. Both would share a common all-electric skateboard platform.
The SUV would rival the midsize Atlas in size, while the pickup truck would align closer to the Volkswagen Amarok. The Amarok is a midsize pickup truck sold in several markets, but not in the U.S.
Volkswagen seems ready to invest $1 billion to make Scout happen. The vehicles likely have the Rivian R1T (pickup truck) and R1S (SUV) as targets. Furthermore, like the Rivian models, the Scouts would be purpose-built for off-roading.
We may learn as soon as today if the Scout project receives approval from Volkswagen Group management. A new manufacturing plant seems likely. Locating it near the current Chattanooga facility makes sense.
Also, Volkswagen may seek outside funding to aid with its efforts. While $1 billion is a significant sum of money, it typically costs billions to launch a new EV plant and the products to go with it. That's what we learned recently when VinFast announced its plans for a new facility in North Carolina.
The WSJ report indicates that Volkswagen may target an annual build capacity of 250,000 units. Thus, the automaker seems ready to take on the Ford Bronco and Jeep Wrangler in the segment.
The field, once dominated by Jeep, is becoming increasingly crowded. Nevertheless, American consumers continue to show much interest in off-roading and the vehicles that go with it.
Volkswagen and Scout
Not yet known is whether Scout would be offered as a Volkswagen sub-brand or as a standalone marque. With the former, Scout would operate just as Hummer is to GMC and Bronco is to Ford. With the latter option, Scout would target Jeep.
Likely, the Scout line would sell alongside Volkswagen in the company's existing dealer network. If that is the case, then dealers would benefit from significant traffic and the increased sales that would go with it.
---
References
Reuters Staff. (2020, November 7). Volkswagen truck unit Traton finalises $3.7 billion Navistar acquisition deal. Reuters. https://reuters.com/article/us-navistar-intl-m-a-traton/volkswagen-truck-unit-traton-finalises-3-7-billion-navistar-acquisition-deal-idUSKBN27N0SK
Evans, S. (2021, September 20). Volkswagen May Revive Scout Name for Electric SUV. https://motortrend.com/news/volkswagen-international-harvester-scout-ev/
Glon, R. (2022, May 11). VW will revive Scout nameplate for electric pickup, reports say. https://autoblog.com/2022/05/11/vw-scout-electric-truck/
Photo Attribution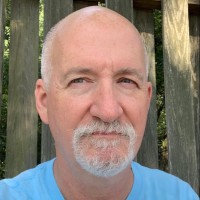 Latest posts by Matthew Keegan
(see all)