Volvo Cars will eliminate the internal combustion engine earlier than most.
---
Volvo Cars held a leadership position on efficient and electrified vehicles until recently. But with manufacturers such as Ford and GM investing billions to bring dozens of new products to the market, the company has had to respond with an updated plan of its own.
As June closed out, the Swedish automaker outlined its plans moving forward. Calling it a manifesto, Volvo stressed that its shift to electrification was "more than simply a shift in powertrains." Notably, the automaker says it "represents a new paradigm in car design." At the center of it all is the Volvo Concept Recharge, which will lead the way for a new generation of pure-electric Volvos.
All-Electric by 2030
Volvo's plans are ambitious. Specifically, the company intends to field a full-electric model line by 2030. That is five to 10 years earlier than most competitors. Further, by the middle of this decade, the automaker plans to sell 600,000 battery electric vehicles and have a European battery Gigafactory up and running by 2026.
Related to its pivot to full electrification, Volvo also endeavors to equip a significant number of its upcoming models with self-driving technologies. These will include standard lidar sensors supplied by Luminar Technologies. Also, the company will utilize computers procured from Nvidia.
Volvo intends that its electric components sit underneath the vehicle, allowing for flat floors. To accommodate the battery systems, future models will have longer wheelbases, shorter overhangs, and larger wheels.
Further, the design will supply more interior room, including expanded storage space. The new models will also be more aerodynamic with the hood lowered and the roof profile optimized.
New Design Language
Volvo Cars says that new look will introduce a new design language. In particular, that theme is 'less but better', with all extraneous elements eliminated. What is left "is treated with a high-precision, flush execution."
Gone is the traditional grille design, something that has long served as a distinguishing feature for Volvo vehicles. In its place is a "shield-like structure" with a new interpretation of the recognizable Thor's Hammer headlight design. These include the latest HD technology-enabled pure graphic which open at nightfall to display the main lamp units.
As before, signature vertical rear lamps connect to the marque's robust design tradition. However, they are reconfigured with a pair of wings that spread out at higher cruising speeds to enhance overall aerodynamics.
"Our Concept Recharge represents a manifesto for the all-electric future of Volvo Cars, as well as a new type of vehicle," said Robin Page, Head of Design at Volvo Cars. "It displays new and modern proportions that go hand in hand with increased versatility and shows what technology can enable in terms of design."
Modern Scandinavian Cabin
Inside, the cabin features a 15-inch standing touchscreen display, which serves as the focal point of the dashboard. It will feature the company's next-generation connected infotainment system.
As for the cabin's overall display, it will feature the expected Scandinavian touches. These include clean lines along with a generous amount of sustainable and natural materials.
"Inside the Concept Recharge, we create a truly Scandinavian living room feeling," added Robin Page. "The interior integrates our latest user experience technology with beautiful, sustainable and natural materials.
Each part of the interior is like a piece of art and could stand alone as individual furniture in a room. We use the latest technologies but not for their own sake. We always focus on the benefits that technologies can bring."
Volvo's safety leadership will also be at the forefront of the next-generation models. Notably, the LIDAR sensor will rest upon the roof of the vehicle to collect data on the surrounding environment.
Finally, Volvo is partnering with Swedish battery manufacturer Northvolt to produce a new generation of batteries. The goal is to develop batteries with up to 625 miles of range, which is double the range of nearly every battery electric vehicle today. Faster charge times are another benefit of this new breed of batteries.
---
See Also – Value Leader: 2020 Volvo XC40
Sketches copyright Volvo Cars. All rights reserved.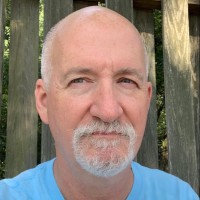 Latest posts by Matthew Keegan
(see all)