The market for premium wagons continues to shrink in the US, but that isn't stopping Volvo from introducing a second model in 2017.
Consumer interest in all things SUV puts the Swedish automaker, Volvo, in a peculiar position. The automaker has its share of crossover-like models, but the company also produces a wagon-like V60 model.
The Volvo V60 will continue to be offered in the US market where demand for such vehicles is quite low. Further, it will be joined by another wagon in 2017, when the Volvo V90 takes a bow.
2017 Volvo V90
The Volvo V90 was introduced in advance of the Geneva International Motor Show (March 3-13, 2016). The wagon is underpinned by the same platform supporting the S90 sedan and the XC90 crossover. All three vehicles are new models for Volvo, representing an important product line expansion for this niche automaker.
Revealed at a press conference in Stockholm, Sweden, on Wednesday, the Volvo V90 enters a segment where large, premium wagons (estates) are popular in Europe, but not so much in North America. Yet, Volvo has a long history of supplying wagons to the US market and now counts wagons based on the Mercedes-Benz E-Class and the BMW 5 Series as its top competitors.
"We have a very strong position in the wagon segment," said Håkan Samuelsson, president and chief executive of Volvo Cars. "In many people's minds we are known as the definitive wagon brand. While the Volvo brand today stands for more than wagons, we are proud to carry forward this rich heritage with the V90."
Scalable Product Architecture (SPA)
All three large Volvo models —V90, S90 and XC90 — will offer plug-in variants. PHEVs are another segment of the market where demand is very low, thanks in part to low fuel prices as well as the high cost of purchasing these vehicles.
However, Volvo is able to manage its costs as all three models are based on the company's fully modular Scalable Product Architecture (SPA), what enables the automaker to build multiple types of vehicles and model sizes.
"The modern luxury wagon is all about the intriguing combination of a luxurious experience with the functional origins of the wagon silhouette. The sophisticated ambience of our new Volvo Interiors is combined with a great cargo space, providing the right kind of functionality – whether through connectivity or cargo and storage solutions," said Thomas Ingenlath senior vice president for design at Volvo Cars.
Volvo, Safety Innovator
Volvo has long been a pioneer in all things safety related. The V90 will uphold that pursuit and go beyond. Indeed, the automaker says that the wagon will offer its innovative Pilot Assist semi-autonomous drive technology. Volvo claims that it is the most advanced standard safety package available, featuring large animal detection and run-off road mitigation, as well as market-leading connectivity such as Apple CarPlay for smartphone integration.
Technical details for the Volvo V90 have not been released yet. However, we do know that the PHEV version will produce upwards of 410 horsepower and have an electric-only range of approximately 31 miles.
Volvo Market Growth
Volvo was previously owned by the Ford Motor Company and is now owned by Zhejiang Geely Holding Group, a Chinese concern. US sales have declined since peaking at near 140,000 units in 2004, but are on the rebound. Volvo projects it will top 100,000 units in 2016, representing about one in five vehicles its sells. The automaker plans to sell 800,000 units per year globally by 2020 according to Automotive News.
---
See Also — Ford Announces Winter Tire Package for Upcoming Focus RS
---
Photo copyright Volvo Motors.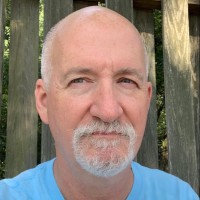 Latest posts by Matthew Keegan
(see all)