On the road with a Swedish wagon.
You are to be forgiven if you have have some difficulty placing the Volvo XC60 in the right category. This model is a cross between the traditional station wagon and a utility vehicle, what some might consider a "tall wagon" while others would call it a crossover utility vehicle. Labeling aside, the XC60 is a small four-door model with an oversized liftgate. It is a premium model at that, delivering all the luxury as well as safety features that defines a Volvo.
2015.5 Volvo XC60 T6 Drive-E
I was given the keys to a 2015.5 Volvo XC60 T6 Drive-E (E for environmental) and promptly set out to learn more about this Swedish-designed model. Yes, the ".5" designation was part of the model year description, although for registration purposes your vehicle would be a 2015 edition. Why the special classification? Well, if your model is a T6, then the 2.0-liter four-cylinder engine is both supercharged and turbocharged, cranking out an amazing 302 horsepower and 295 pound-feet of torque from its small package. It also gets a Sensus navigation system, one that can be configured with your smartphone.
That engine is paired with an 8-speed automatic transmission with manual shifting capabilities, a robust combination that takes this vehicle from 0 to 60 mph in about 6.5 seconds. This model is sold only in front-wheel drive; if you want all-wheel drive you will have to opt for the larger 3.0-liter V-6 engine. In the near future Volvo will offer only one engine across its entire model line — the 2.0-liter four. By then, an all-wheel drive package for the smaller motor should be available. For now, you're limited to the larger engine when you want power sent to all four wheels.
Aging, But Still Appealing
The Volvo XC60 was introduced in 2010, but to its credit the design is fairly timeless and has benefited from tweaks that have kept it fresh. You get two rows of seating with excellent room for four and decent room for five. I liked the multi-compartment rear center seat arm rest with its cup holders and trays that much — so, I would find a way to keep the back seat open to just two people. By the way, I am about six feet tall and found the rear area comfortable and roomy.
It is up front where the best treats are found. Volvo has a thing for ergonomics, placing buttons and switches in the right places and tilting them to the driver. The seats are as comfortable as any you will find in the segment, providing excellent hip and thigh support. I was pleasantly surprised and pleased to find a storage pocket at the leading edge of the driver's seat, offering a good place to secretly store whatever you want to keep from prying eyes. A second hidden storage compartment is located behind the base of the center stack.
The XC60's interior is bright and well-appointed, making good use of leather and other high-end materials throughout. The instrument panel is a fairly simple design with analog and digital displays. The one disadvantage up front is the small display screen. Volvo says it measures seven inches, but it seems smaller. The control buttons are small too and take some getting used to. Happily, Volvo met my connectivity requirements by providing a between the seats storage compartment for both USB and auxiliary input ports.
You get keyless entry and push button start/stop for this Volvo with your steering wheel tilting and telescoping to your heart's content. Close your door, adjust the seat and mirrors, buckle up, and you're ready to take to the road. Yes, this model comes with steering wheel paddle shifters although most people are likely to operate the XC60 with the stick shifter.
---
2015.5 Volvo XC60 T6 Drive-E
---
Around Town and on the Highway
Head out on the road and you'll take note of the tremendous amount of power under the hood. That power sometimes does weird things such as shifting the car to the left or to the right as torque steer comes in. It is a lower speed phenomenon you feel when you press the pedal to the metal, then quickly corrects itself. Do you want to experience it at its strongest? Turn a corner as you pull away from a stop sign, gunning the engine.
Speaking of stop signs, just as you come to full braking, the engine cuts off and stays off until you're ready to move out again. It's like other start/stop systems, but engages just before you come to a full stop. Consider it one of the many ways that Volvo conserves gasoline as you go about your business.
On the road, the suspension is firm and the steering is precise, just what you expect in a Volvo. On the noise, vibration and harshness (NVH) scale, vibration and harshness are not an issue. But noise is — as you work your way up to and maintain highway speeds, wind seeping through the windows is noticeable. You can also hear the suspension system at work, especially as you drive along rougher pavement.
Braking is quite good and if you're traveling at low speeds (below 20 mph) and forget to hit the brakes, Volvo's City-Safety low-speed collision avoidance system kicks in. It is designed to detect cars, bikes and pedestrians in front of your vehicle and automatically applies the brakes if you do not. It is just one of many safety features that Volvo is known for and a big reason why it gets the top score on crash tests.
Family-Friendly Features
Volvo has long been a favorite of families, especially people that place a premium on safety. Beyond the safety attributes, Volvo also integrates important features expressly for the youngest passengers. A child booster seat package ($500) brought in rear sear power child locks and a pair of outboard, two-stage booster seats. Simply pull the handle at the leading edge of either seat and the cushion pops up and slides back to hold little back sides. While you are at it, slide back the mesh sunroof cover and bring in some extra light or fresh air when desired.
Besides the front and rear cup holders, each door has bottle holders too. Additional storage, including a hidden compartment with a strap underneath the rear seat, is also present. Tie down hooks and a 12-volt outlet rounds out the family-friendly features.
Pricing and Options
Volvo prices the XC60 T6 Drive-E from $40,900. Its full price came in at $50,175 with several upgrades included. A Platinum package was the priciest of the lot, adding $4,400 in features to include: a power operated tailgate, dual Xenon headlamps with washers, keyless drive, rear park assist, a convenience package and a technology package. The convenience package brought in such goodies as electric folding rear headrests, power retractable side mirrors and a cargo cover. The technology package brought in adaptive cruise control, collision warning with full braking, lane keeping assist and active high beam management.
You have a number of other choices to consider when exploring the Volvo XC60, including the Cadillac SRX, Audi Q5, Lincoln MKC, Acura RDX and the BMW X3. Each of these vehicles can be had fully loaded for about $50,000, but you'd be hard-pressed to find any model that combines the safety features and performance of the 2015.5 Volvo XC60 T6 Drive-E edition.
---
2015.5 Volvo XC60 T6 Drive-E
Sticker price from $40,900
Price as tested: from $50,175
Seats 5 occupants
2.0-liter 16-valve inline-four cylinder gasoline engine
302 horsepower @ 5,700 rpm
295 foot-pounds of torque @ 2,100 to 4,500 rpm
3.23 inches bore by 3.67 inches stroke
Engine compression ratio: 10.8-to-1
8-speed automatic transmission
Wheelbase: 109.2 inches
Length: 182.8 inches
Width: 74.4 inches
Height: 67.4 inches
Passenger volume: 101.9 cubic feet
Storage volume: 30.8/67.4 cubic feet
Towing capacity: 3,500
EPA: 22 mpg city, 30 mpg highway
Premium grade gasoline
Fuel tank: 18.5 gallons
Curb weight: From 4,043 pounds
IIHS safety rating: Top Safety Pick+ (2014)
Limited vehicle warranty: 48 months/50,000 miles
Powertrain warranty: 48 montsh/50,000 miles
Corrosion warranty: 144 months
Vehicle assembly: Ghent, Belgium
---
More Car Reviews
Compact Luxury Value: 2015 Audi A3 Sedan 2.0T
Wouldn't You Really Rather Have a Buick (Lacrosse)?
Top-of-the-Range Subaru Legacy 3.6R Limited Delivers
Say It: Land Rover Range Rover Sport
---
2015.5 Volvo XC60 T6 Drive-E photos copyright Auto Trends Magazine. All rights reserved.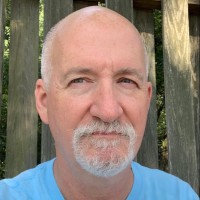 Latest posts by Matthew Keegan
(see all)