The world's largest retailer launches its first self-driving vehicles.
The future is now with autonomous driving. Well, at least for Walmart it is. The Arkansas-headquartered company has teamed with autonomous developer Gatik to deploy a pair of autonomous vehicles in its delivery system. The vehicles travel seven miles between a fulfillment center and a neighborhood market in Bentonville, without the benefit of a safety driver.
The so-called "Middle Mile" delivery follows a familiar route several times each day. Thanks to the technology employed by Gatik, a start-up enterprise in Silicon Valley and Toronto, Walmart can deploy its fleet of two vehicles.
---
---
Autonomous Drive Approval
Last December, following 18 months of testing, Walmart and Gatik won approval from the Arkansas State Highway Commission for Level 4 permits. This means no safety driver is required, which is an individual sitting in the truck ready to take over if needed. Instead, the all-electric box trucks are loaded at the fulfillment center then directed to a Walmart store.
It is the short route that made it possible for the companies to earn fast approval from the state to begin utilizing autonomous vehicles. Since Gatik launched its commercial operation in 2019, the company has held a perfect safety record. Notably, the route the trucks take between the two points is busy, with multiple traffic lights, busy intersections, and merging requirements.
Short, Simple Routes
Gatik's business philosophy is simple: the company operates its vehicles seven days a week for 12 hours each day. With fixed point-to-point service, it streamlines the regulatory approval process. Because the company is concentrating on more restrictive or shorter routes, it can exploit a niche.
Though its approach to the market is different from larger competitors, Gatik isn't doing much else that is different. Indeed, they utilize a set of lidar, radar, and cameras to gauge just beyond the perimeter of the vehicle. With abundant software at the ready, they're able to move safely between points.
Employee Management
For Walmart, the system is especially helpful as they manage manpower. The current truck driver shortage has no bearing as no driver is needed. Also, instead of sending employees up and down crowded store aisles to retrieve items for customers who order online, they're able to tap fulfillment centers to do the same thing.
Customers don't visit fulfillment centers, but they do stop by stores to pick up their orders. Thus, the online orders are completed at the centers, then sent to the stores. That's precisely what the two AV trucks are doing – delivering processed orders. Walmart plans to build more fulfillment centers and have them "feed" local stores. Electric autonomous drive boxed trucks may play a significant role in this system, especially as additional states give the nod.
About Gatik
Walmart is a household name, but Gatik is not. It is relatively unknown outside of the AV industry. Founded in 2017, the company is working exclusively with medium-duty trucks, including the Ford Transit models in Walmart's fleet.
Beyond Walmart, Gatik is working with several other companies for AV deployment. These include Loblaws Supermarket in Canada and Ryder Trucks. The latter also took a stake in Gatik through its corporate venture capital fund, RyderVentures. Like Walmart, Loblaw is experimenting with Middle Mile delivery with its fleet of five Ford box trucks traveling between a picking center and Loblaw stores.
As for Ryder, Gatik will serve as the customer. Here, Gatik will lease from Ryder a fleet of medium-duty, multi-temperature box trucks. These trucks are designed for transporting goods to retail positions (such as small-scale fulfillment centers or dark stores). Gatik will incorporate its AV tech into the leased fleet, allowing it to provide its Autonomous Delivery as a Service (ADaaS) model to its current and forthcoming clients. Furthermore, Ryder will service and maintain the trucks, including tuning autonomous vehicle sensors and managing the required inspections before and after each trip.
---
See Also — Automated Driving? IIHS Researchers Detect Ambivalence
Photos copyright Walmart and Gatik.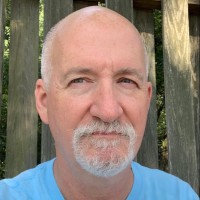 Latest posts by Matthew Keegan
(see all)