It may not be known as the "greatest show on earth" but the Charlotte AutoFair has its own notoriety amongst automotive enthusiasts. This week, from Thursday through Sunday (Sept. 18-21, 2014), the latest edition of the semiannual AutoFair gets under way. For more than three decades AutoFair has been drawing people from the Carolinas and well beyond, an extravaganza that mixes the familiar with the new, as well as the eccentric.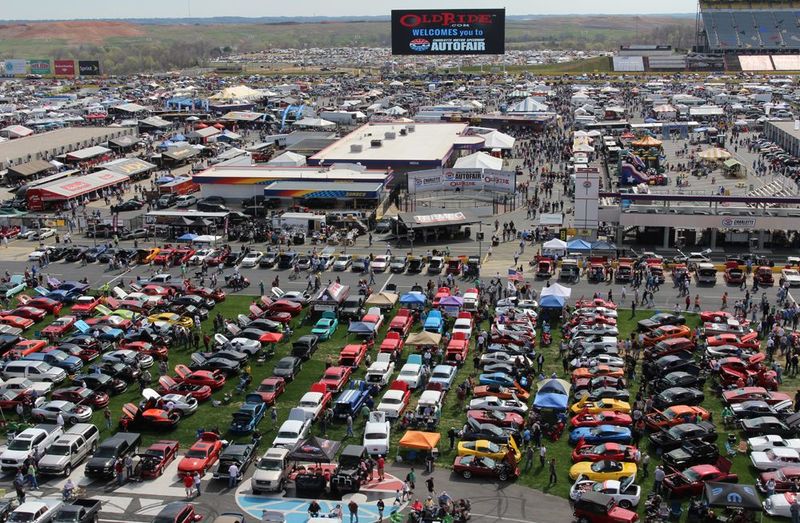 Fall 2014 Charlotte AutoFair
Held on the grounds of the Charlotte Motor Speedway in Concord, NC, the Charlotte AutoFair is marked by new car auctions, private sales, an infield brimming with vendors and special displays, and much more. This week, AutoFair will recognize the 50th anniversary of the Pontiac GTO, America's first muscle car.
Also presented is an exotic performance vehicle display featuring the rarest and fastest automobiles ever made, including a 2015 Lamborghini Huracán, a 2014 Lamborghini Aventador, a 1931 Bugatti, a 1995 Mercedes Lotec, a 2015 Aston Martin Vantage, a 2008 Porsche GT3 RS and other models. Other events include: a DockDogs canine aquatics diving contest and Terracross UTV racing, each providing something for the entire family.
Terracross Racing
One of the fastest growing forms of racing in the country, the Mystik Lubricants Terracross Championship UTV racing series will be at the Charlotte AutoFair on Friday and Saturday. Terracross is raced on a short, rugged, purpose-built course made for the toughest off-road enthusiast. Multiple disciplines go head-to-head against the roughest and muddiest terrain with extreme track features, including crossover jumps.
Terracross racing will be conducted on the fifth-mile track located behind the backstretch of the 1.5-mile speedway. Opening ceremonies start at 11:30 a.m. on Friday, followed by practice/seeding and qualifying throughout the day. Two rounds of finals will take place on Saturday, with opening ceremonies at 11 a.m. and racing immediately following.
Dealer Auction and a Car Corral
This fall's classic car auction is brought to the Charlotte AutoFair by Dealer Auctions Inc. As is always the practice, dozens of classic cars will be brought to the Charlotte Motor Speedway on Friday and Saturday. Key models up for auction include: a 2009 Shelby GT500KR previously owned by the late Carroll Shelby; a 1969 Camaro Prototype COPO seized by the Cabarrus County Sheriff's Department; a 1970 Boss Mustang 302; and a 1987 Porsche 911 Cabriolet and more.
You can also view as many as 1,500 classic cars on sale in the car corral ringing the speedway. Private sellers are on hand to hawk their vehicles with deals completed right on site. To assist sellers and buyers, the North Carolina Department of Motor Vehicles maintains an on-site office to process the paperwork throughout the event.
As many as 50 car clubs are on hand for the fall AutoFair, representing one of the largest assembly of clubs anywhere. Harrisburg Cruisers, the 5th Generation Camaros, Queen City Corvettes, Charlotte Motorists, Southeastern GM Toyz and East Coast Cruisers are just a few of the car clubs represented.
Best of the Rest
Families with young kids in tow need not worry about their little ones getting bored. The Charlotte AutoFair provides a play zone located adjacent to the Nationwide Insurance Pavilion featuring inflatables, face painting, the Patriot slide, a carousel moon bounce and carnival games. A petting zoo, pony rides and interactive games are held in the Fan Van. The play zone does not open until Friday and remains accessible until late each afternoon on Friday, Saturday and Sunday.
Attendees can also take in one of the world's largest flea market, as 7,000 vendor spaces are filled with automotive parts and memorabilia. Located inside and outside the speedway, you may uncover a rare treasure amongst the many goods featured. Check out the manufacturer's midway too as distributors and manufacturers of aftermarket parts and accessories are also on hand.
AutoFair tickets run $10 for adults and are free for children 13 and under. You can also secure a 4-day pass for $30. The Charlotte AutoFair will be open from 8 a.m. to 6 p.m. Thursday through Saturday and from 8 a.m. to 4 p.m. on Sunday.
---
See Also — Countdown to the Spring 2014 Charlotte AutoFair
Photos courtesy of the Charlotte Motor Speedway and Terracross Racing.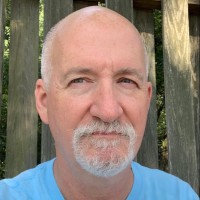 Latest posts by Matthew Keegan
(see all)