Hyundai rolls out the second iteration of its only hybrid model. For 2016, a plug-in variant is also offered.
Unless your name is Toyota, sticking with hybrids can seem like a losing proposition. Indeed, Toyota outsells all manufacturers combined by a 2-to-1 margin and that leaves the remaining companies to do battle for a share of the shrinking2233 vehicle electrification pie.
Blame much lower fuel prices for hamstringing hybrid sales. And with current prices below $2 per gallon in most states, consumers know that they'll never recoup their investment unless the manufacturer offers them stepped up incentives.
Hyundai, like many other Toyota competitors, must continue with hybrids to meet ever more stringent federal fuel economy standards. Hyundai may be a in a better position than most major manufacturers as it doesn't have pickup trucks and full-size SUVs to skew its fuel economy ratings. Still, like every other manufacturer, they'll need both standard and plug-in hybrid electric vehicles to reach the 54.5 mpg average come 2025.
Over the past 30 months, I've had five Hyundai Sonata models to test drive. The first and most recent models were the Sonata Hybrid Limited, the top-end edition of this electrified midsize sedan.
Second-Generation Hyundai Sonata Hybrid
That initial model represented Hyundai's first generation Sonata Hybrid. Beginning in 2016, the second-generation model arrived, powered by a 2.0-liter, four-cylinder gasoline engine paired with a 6-speed automatic transmission and an electric motor. The current electric powertrain combination makes 193 horsepower compared with the 199 horsepower the previous model with a 2.4-liter engine delivered.
That translates into a notable boost in fuel economy from 36 mpg in the city and 40 mpg on the highway (38 combined) for the 2015 edition to 40 mpg in the city and 44 mpg on the highway for the 2016 model (42 combined). Take off 1 mpg for the 2016 Sonata Hybrid Limited as its 63 extra pounds of bulk weighs in.
The 2016 hybrid is based on the seventh-generation Sonata, released in 2015. As is sometimes customary, Hyundai waited a full model year to bring out the new hybrid model. This approach gave Hyundai the opportunity to refine its new hybrid as well as draw extra attention to the model. And for the first time, the standard hybrid is now joined by a plug-in hybrid electric vehicle (PHEV), a trend most manufacturers are embracing.
Refreshed and Slippery Exterior
As before, there are some important styling differences between the gasoline and hybrid models, especially as found in the front and rear fascias. Those changes are mostly functional, which enables the hybrid to tie the pure electric Tesla Model S in the coefficient of drag with both vehicles coming in at 0.24.
The new hybrid has gained a larger grille, a design unique to the line, special front and rear bumpers, front and rear lights, chrome side sill moldings, and eco-spoke alloy wheel designs. The expected hybrid "blue drive" badging is also present.
---
See Also — High Efficiency: Hyundai Sonata Hybrid
---
Inside, the Sonata Hybrid offers one of the largest cabins in its class. Notably, the cabin size is so large that the EPA rates this sedan as a "full size" model. And you still have the larger Azera, Genesis and Equus to consider!
The cabin is smartly and elegantly laid out with all controls at the ready and easy to decipher. I especially appreciated the uncluttered center console with its easy-to-read navigation screen on top, followed by knobs and switches to operate the audio and climate control systems.
At the base of the console is a covered compartment, where two USB ports, a 12-volt outlet, and an auxiliary input port are present. A dedicated smartphone cubby sits in front of the compartment for easy connectivity. The transmission shifter, electronic parking brake, two cup holders and a covered storage compartment split the front seats. Each door comes with storage pockets and cup holders; two additional cup holders are in the rear middle seat position.
Roomy and Comfortable Interior
Driver comfort was never an issue with this hybrid as sufficient bolstering and lumbar support does the trick. The back seat is especially roomy and can fit three adults with ease. That's an advantage Hyundai has over most of its competitors and something that shouldn't be overlooked. It probably also explains why the only slightly larger, but more expensive Azera doesn't sell well — it simply isn't necessary.
Hyundai held the Sonata Hybrid's price in check for 2016, giving it a $26,000 base price. Choose the Limited and you pay $30,100, getting a whole host of goodies: 17-inch alloy wheels, HID Xenon headlights, a heated steering wheel, a power driver's seat with lumbar support, heated front and rear seats, ventilated front seats, leather seats, a 60-40 split-folding rear bench seat, rear window manual sunshades, and blind-spot detection with rear cross-traffic alert.
Sonata Hybrid, As Tested
My test model also included the Limited Ultimate package ($4,500), what brought in a navigation system with an 8-inch color display, a panoramic sunroof, an Infinity premium audio system, an electronic parking brake and several safety features, including lane departure warning, forward collision warning, smart cruise control, and automatic high beam assist. You're looking at $35,000 for a fully optioned hybrid.
Start the ignition and you'll be met by dead silence. Prepare to roll away from a stop on electric power, something that can be maintained at speeds of up to 74 mph. But don't worry: when you need full power, the engine kicks in. Importantly, both the engine and the electric battery pack will send power to the front wheels together from time to time, especially when you enter a highway or ascend a hill.
You'll have proof of that dual power too, found smack dab in the middle of the instrument panel. That's where you'll find the energy flow meter, but you have to look for it. Simply adjust the info controls on the steering wheel and you'll find the meter. What's especially welcome here is that the meter shows you exactly what is taking place when you drive.
The schematic shows an outline of the engine along with the two front wheels and the battery pack. Flowing lines reveal when the engine is sending power to the wheels and/or to the battery pack. When the battery pack is sending power to the front wheels, and when both the engine and battery are sending power to the front wheels — that's when the full 193 horsepower is at work.
It's one of the more helpful gauges present, although on the left side of the instrument panel you have additional EV information to consider. In all, I managed to average 39 mpg — an outstanding number considering my lead foot and the cold morning temperatures that always adversely impact any EV's fuel economy.
---
2016 Hyundai Sonata Hybrid
Sticker price from $26,000
Price as tested: $34,600 (estimated)
Seats 5
2.0-liter inline four-cylinder gasoline engine
Interior-permanent magnet synchronous motor
Lithium-polymer battery; 56kW output
154 horsepower @ 6,000 RPM (net 193 horsepower)
140 foot-pounds of torque @ 5,000 RPM
3.19 inches bore by 3.82 inches stroke
Engine compression ratio: 13.5-to-1
6-speed manual transmission
Wheelbase: 110.4 inches
Length: 191.1 inches
Width: 73.4 inches
Height: 57.9 inches
Passenger volume: 106.1 cubic feet
Storage volume: 13.3 cubic feet
Towing capacity: NR
EPA: 39 mpg city, 43 mpg highway
Regular grade gasoline
Fuel tank: 15.85 gallons
Curb weight: From 3,497 pounds
IIHS safety rating: Top Safety Pick+ (2016)
Limited vehicle warranty: 5 years/60,000 miles
Powertrain warranty: 10 years/100,000 miles
Corrosion warranty: 7 years/unlimited miles
Hybrid warranty: 10 years/100,000 miles
Vehicle assembly: Montgomery, Alabama
---
Photos copyright Auto Trends Magazine. All rights reserved.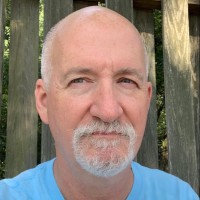 Latest posts by Matthew Keegan
(see all)