If you are in the market for a new car for the first time, your feelings of uncertainty and fear should not be discounted. After all, you are beginning to undertake an important process, one that can have widespread ramifications. The first time car buyer should do his research, shop wisely and base his decision on the information assembled, before confidently buying a new car. Read on and we will discuss how this can be accomplished.
Car Buyer
1. Know what you can afford. Before you begin to search for a new car, determine what you can afford. Your eye may be on a Ford Mustang GT, while your budget is saying Hyundai Elantra hatchback.
Align your dreams with reality and you won't grow frustrated or disappointed. That Mustang GT can wait if it is out of your price range.
2. Understand what you want. Some people look at cars as mere appliances. Others choose vehicles based on factors such as performance, off-road utility and cargo capabilities.
Choose the type of vehicle you want before moving forward as there is no sense considering any car that does not meet your criteria. Avoid confusion by narrowing your search as quickly as possible.
3. Keep in mind the amenities. Once you pinpoint the type of vehicle you want, you need to identify the amenities or features that are important to you. There is so much to consider here with some of the basics including the transmission offered, the size of the engine and overall fuel economy.
You will also want to consider other features that may be important to you including safety, turn-by-turn navigation, audio systems, power accessories, seat surfaces, the number of storage compartments and so on.
4. Know the prices. Never go by the sticker price when buying a new car. That amount represents the "suggested retail" figure and nothing more. Usually you will pay less, maybe far less at times.
What you need to do is investigate what the dealer paid for the car, something that you can uncover by visiting sites such as Consumer Reports, Edmunds and Kelley Blue Book that provide that information, for a fee of course. This effort will show you how to begin your negotiation, enabling you to save hundreds, perhaps thousands of dollars off of the sticker price.
5. Visit a dealer. You may have several dealers in your area selling the same make/model of vehicle. Conventional wisdom would say, "choose the dealer nearest to your home." That wisdom comes from the idea that your car will be serviced by the same place that sells it to you. Just so you know, you don't have to return to the selling dealership for service work.
When you visit your dealer, inspect the various vehicles available and ask for a test drive. Make sure that your drive is long enough to give you a strong idea to help you know whether this vehicle is right for you. Do not identify yourself as a first-time car buyer.
6. Plan your negotiation strategy. Once you are done with your test drive, you can commence negotiation on a new vehicle purchase or wait to gather more information — it is your choice: don't rush into the car-buying process and make sure you understand what a vehicle is worth.
When negotiating, you should consider the dealer's price and the rebates available. Work from a position of strength and that means knowing your price and the incentives the dealer has on his side. Most dealers will cry poverty with a low offer, but you still can come in low knowing that they will make a profit thanks to holdbacks from the car manufacturer.
7. Arrange your financing. You can get auto loan financing from a variety of sources including your bank, your credit union and even the new car dealer. With the latter, you will want to negotiate your best price first, then talk financing. Some dealers will try to combine the two, but don't let this happen as that effort will simply muddy the waters.
You may be better off arranging to finance separately and then go into your deal knowing what you can afford instead of what the dealer says that you can afford. Sometimes a vehicle will come with a special incentive such as cash back or special financing. If you arrange your financing elsewhere, then take the incentive and apply that amount to your down payment.
Buy Your Car
After carefully following the steps as outlined, you are ready to buy your car and drive it home. The process may not have been a quick one, but by carefully doing your research you were able to save yourself some money. Those savings are something that you can never get back if you hurry along the process.
Your first-time car buying experience won't be your last one. Make it a good experience and you gain the confidence to strike a new deal again.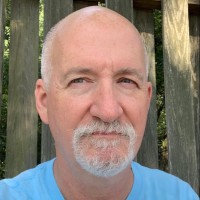 Latest posts by Matthew Keegan
(see all)