Aston Martin released their first-ever SUV, dubbed the Aston Martin DBX, in 2020. Like the Lamborghini Urus, questions greeted the DBX's arrival, including why was it developed? Simply put, Aston Martin couldn't pass on a chance at entering the hugely profitable SUV market, while extending its global presence. As it has turned out, the Aston Martin DBX fits within the luxury SUV world perfectly.
The DBX aims at filling the space between the Bentley Benteyga, the BMW X5, or even the almighty Mercedes-Benz G-Class. It features a particular set of traits, making it further refined than the X5, sportier than the Benteyga, while still being almost as recognizable as the G-Class.
Its starting price is a staggering $176,900 MSRP, which steadily increases once you delve into the myriad customizability choices the DBX offers. There aren't any trims to speak of, just one highly customizable one, as deep as ordering an Aston Martin dog bed, in either black or tan.
Vantage-Inspired Design
When we examine the exterior, we're seeing something that's unequivocally Aston Martin. That's immensely surprising given that they never designed any vehicle this tall. The lines flow beautifully, ending in sizeable eye-grabbers such as a substantial grille or its gorgeous and graceful taillights. Some may argue that the Aston Martin DBX is just a lifted Vantage, but that isn't a terrible matter. There are also a few select people who find the DBX oddly similar to the prosaic Ford Escape, which is true but quite rude on our part.
The exterior is highly customizable, allowing potential buyers to find a heap of color options, from basic blacks and silvers to greens, purples, or orange variants. You can add black accents all around the car, choose between chrome, black chrome, or carbon fiber trim pieces. You also have plenty of options regarding wheels with Aston Martin figuring you must like at least one of the nine total models. This translates to a car that's uniquely yours, inside and out.
Cosseting Interior; Older Technology
Speaking of the interior, we are greeted with a beautifully designed cockpit, one that's handcrafted in Wales. Customization is again, plentiful, from multi-tone leather options, various headlining materials, and all the leather colors in the world. Browsing the DBX configurator can keep you entertained for quite some time. However, not all is shiny in the Aston Martin DBX world.
Some design choices are simply weird. For example, you select your gears through a set of buttons located above the infotainment system. There are also some electronic pieces borrowed from Mercedes-Benz, but it's older technology.
For instance, the infotainment system doesn't have a touch screen; its performance output isn't the greatest either. The same infotainment doesn't include Android Auto, which is just bizarre for a car as expensive as this one. Further, the gauge clusters are fully digital. While they work great for the most part, when switching drive modes Aston Martin delivers fancy animations that slow down the cluster.
The interior is still amazing, but there are a few decisions here and there that sadly interfere with the immersive vibe.
Mercedes-Benz didn't just supply the infotainment, but they also provided Aston Martin with the powertrain. Under the hood, we have a brutal twin-turbocharged 4.0-liter V8 engine packing 542 horsepower and 516 pound-feet of torque.
Powertrain and Performance
While the engine is impressive, what Aston Martin managed to do with the DBX regarding handling is sheer insanity. The air suspension is firm, even stiffer than the majority of competing SUVs. Along with its rear-biased all-wheel-drive system, you can expect a wonderfully tossable vehicle in the turns, which is rarely seen in SUVs. Notably, it is so compliant that you can start drifting if you put your mind to it. Indeed, the DBX is fast. Blisteringly fast.
However, do you know what isn't fast? The transmission that's also supplied by Mercedes-Benz. This 9-speed automatic gearbox isn't built for quick shifts, even if you're on the throttle. Thus, this experience makes the paddles feel quite useless and annoying while engaged.
Safety Equipment; No Testing
The DBX's safety package is fine, but not better than Toyota, which speaks highly of Toyota. There aren't numerous bells and whistles, just the regular blind spot warnings, lane keep assist, automatic emergency braking, traffic sign recognition, and adaptive cruise control.
Collision testing such an expensive car isn't doable, so getting concrete evidence in this regard will always remain a mystery.
A Promising Model
In conclusion, the Aston Martin DBX is a treat and a beautiful one at that. Matt Becker, an engineer who worked for Lotus for 26 years oversaw its development, attesting to the DBX's handling and directness. Its weakest area is technology, something we expect will improve. Despite this, I believe few expected Aston Martin to create such a unique SUV, and for that reason they rightfully deserve praise. In addition, further excitement will follow when the straight-six hybrid variant arrives or the rumored DBX S performance model extends the model line.
References
See Also — Why Do Automakers Care So Much About Nürburgring Nordschleife?
Photos copyright Aston Martin.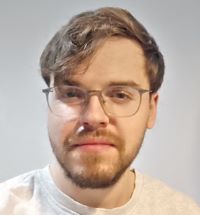 Latest posts by Cristian Puscasu
(see all)