The Peugeot e-Rifter is a multi-purpose vehicle splitting from the previous family version of the Peugeot Partner. The regular variant was first announced in 2018, while the electric variant was unveiled in 2021.
Nowadays, all the regular gasoline and petrol engines have been dropped, meaning that the e-Rifter is the only remaining variant. The term "Multi-Purpose Vehicle" is a bit of a stretch, seeing how the e-Rifter is based on a panel van.
In an odd turn of events, Peugeot, now owned by Stellantis, shares the e-Rifter with other Stellantis brands, like Opel/Vauxhall with their Opel/Vauxhall Combo and Citroen with their Citroen Berlingo. However, they also share the e-Rifter with Toyota, with their Toyota Proace City Verso.
---
---
Exterior Design
If we were to compare it to the previous Peugeot Partner, the e-Rifter has much harsher edges neighboring boxy. However, the Peugeot e-Rifter is reminiscent of the previous generation Peugeot 308 when viewed from the front, combined graciously with the cat-like headlights seen on the Peugeot 508. For such a right-angled design, the e-Rifter is quite charming.
A tall ride height, body cladding, roof racks, and a sliding door are quintessential to the e-Rifter styling. Moreover, Peugeot continued with their aggressive design language on this vehicle too, as much as the MPV body style would allow. There's so much you can play with the body panels and angles on an MPV to make it blend in with regular cars. That's even harder knowing that the e-Rifter is based on a van.
Furthermore, its straight-cut design comes with function, allowing the e-Rifter to transport between four and six total passengers and a driver while giving them all the room they would ever need. For six passengers, the car will be around 14 inches longer than the 5-seat version. All in all, you can characterize the e-Rifter as having a mellow and robust look, suitable for the tough working conditions Paris or London might throw at it during rush hour.
Engine Choice
All the internal combustion engines have been dropped. Thus, if you want the apparent dependability of a regular engine, you must look at Citroen, Opel/Vauxhall, or Toyota. Consequently, the e-Rifter only comes with an electric powertrain.
The electric motor outputs an acceptable 136 horsepower and 192 pound-feet of torque. All the electricity is stored in a lithium-ion battery with a total capacity of 50 kWh, resulting in a maximum range of 174 miles according to the Worldwide Harmonized Light-Duty Vehicles Test Procedure. Respectable, knowing that the e-Rifter is designed to be a city dweller or a fleet car for companies. The motor powers the front axle, as expected.
If you want to buy an e-Rifter pre-owned, you can find the engines used on the Peugeot 308 and 508, a 1.2-liter turbocharged in-line three, and a 1.5-liter turbodiesel in-line four. These engines are paired with either a manual or an automatic transmission.
Drivability and Performance
The Peugeot e-Rifter is a lovely family car, built first and foremost, with them in mind. Driving it around is a breeze, and just a breeze seeing how the car is quite slow compared to a sedan or a crossover. Visibility is fantastic, the ride is plush, and they are built rather well to endure all the abuse it will receive along the years. Its rugged interior doesn't squeak or rattle, though it feels somewhat cheap to the touch. By being a family car, the e-Rifter also gets fantastic sound deadening, resulting in whisper-like drives.
However, while visibility is fantastic, the seating position is a slight problem. Peugeot enjoys tailoring the seating position according to their internal view, which works fantastically well for some and not for others. If you can't find yourself seating properly, then sadly that would be a significant deal-breaker. Often, you will find yourself sitting too upright but quite close to the floorboard. Consequently, if you're on the shorter side of the height spectrum, you might struggle to find yourself comfortable.
Passengers will have a fantastic time inside, thanks to the great ride quality and minimal but required amenities, such as air conditioning vents or USB ports. There's plenty of room in the back, allowing adults to sit there without feeling claustrophobic. All the seats have ISO-Fix, thus, you can use baby seats without issues.
Peugeot e-Rifter Final Thoughts
If you are in the market for a spacious family car, the e-Rifter is a significant contender. The target demographic doesn't want all the bells and whistles, but they need something that's built properly and that will take a bit of abuse. Consequently, the e-Rifter fits the criteria wonderfully. Sure, you can't drive it briskly or do hard pulls from a stoplight, but it wasn't designed to be this way. We're talking about a converted van, after all.
---
See Also — What is the Peugeot 508?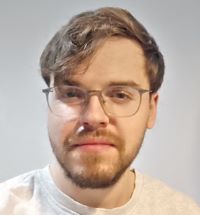 Latest posts by Cristian Puscasu
(see all)