Are you shopping for new tires? This can be a good move on your part, especially if your current tires show signs of wear or have simply been on your car longer than six years. If you buy two tires, your tire installer will place these on the rear of your vehicle regardless of your vehicles drive axle, a safety move recommended by tire manufacturers. If you buy four tires, you can typically strike a better deal as many retailers and manufacturers offer specials including a price reduction for replacing all four tires. For instance, that special could mean $70 off of a set of four new tires or buy three tires and get the fourth one free.
When buying new tires, you will be presented with a limited warranty. Not all warranties are the same and you should know what coverage is being offered beyond the purchase and installation of new tires.
Tread Wear Warranty
A tread wear or tread life warranty is typically offered across the board by tire manufacturers. For instance, if your tires are rated to last for up to 70,000 miles and wear out at 45,000 miles, then you may qualify for a credit toward the purchase of new tires. Expect that an age limit will be present too you may receive no credit if your tires are old.
Your credit is typically only good for the purchase of tires from the same manufacturer. Thus, if you have Michelin tires and these tires wear out ahead of time, your credit may be applied to new Michelins only. Your original retailer, however, may allow you to claim credit to buy another brands tires, but that is at the discretion of the shop.
Rotations and Balancing
Your new tires should be rotated at least once every 6,000 miles to a maximum of 8,000 miles. When purchasing new tires, you may be offered a tire service installation special that includes lifetime rotations and tire balancing. Typically, you will be charged a fee per tire, such as $20 each or $80 for four new tires.
Sometimes, the tire balancing cost is waived if you purchase your tires from the service center in question. Discount Tire, Les Schwab, and Midas have been known to offer this.
These plans are usually worthwhile, and you can recoup your cost after just two tire change outs. Within five years you can save $200 or more choose this option if you expect to keep your car for several years.
Some service plans also include flat-tire repair. Here, you bring your damaged tire to your retailer for repair and have it mounted back on your car. This plan may not cover you if you are far from home, unless you buy your tire from a chain such as Pep Boys, Advance Auto or Wal-mart. In this case you should be able to bring your car to a local store anywhere.
Flat Tire Changing Assistance
Not all manufacturers offer this feature, but if your tire goes flat within the first two or three years after installation, you may qualify for roadside assistance. Typically, you will be offered a toll-free number to call in the event of a flat, with a service professional dispatched to your location to swap out your flat with your fully inflated spare. Always keep a working spare handy, otherwise this assistance is worthless to you.
Your Responsibilities
It is important for consumers to take good care of their tires. Monthly tire inspections can help, with tires inflated to car manufacturer recommendations.
Tires should be rotated and balanced on schedule, and worn tires replaced when there is less than 2/32 inches of tread remaining. You can perform the Abe Lincoln penny test to determine wear. Also, many tires come with wear bands or wear indicators that reveal when your tires need to be replaced.
Tire Considerations
How important are tires to your car? Very much so! Tires are the only thing that separates your car from the ground and tires that are in good shape can certainly help you keep your car under control. A set of four new tires can cost you from $400 installed, a small investment for a vehicle that is worth many times that amount.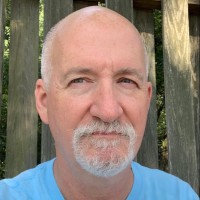 Latest posts by Matthew Keegan
(see all)