At some point you may need roadside assistance if your car suffers a mechanical failure, leaving you stranded. Most new cars come with breakdown coverage for the first few years of ownership, but once that warranty is up you will need to shop for a breakdown cover policy that is typically available from an auto club, an auto insurer or some other service provider. Let's take a look at some features your policy should cover.
1. Round the clock coverage — What good is roadside assistance unless your provider can send help to your location at any hour of the day including on weekends and on major holidays? Typically, your service will provide assistance 24/7/365 without restrictions. Your breakdown cover policy should offer such protection standard and send help to you within the hour of receiving notification from you. Inquire about the company's average response time when shopping for a policy.
2. Access via phone and message service — These days, accessing your roadside assistance provider by toll-free number may not be enough. With smart phones used so extensively, your breakdown provider should offer a message service too. When shopping for coverage you will want to ask, "Is there an app for that?" Make sure that your phone is always fully charged when taking to the road.
3. On the spot repairs — You know that a roadside assistance plan truly shines when its service goes beyond the mere towing of your vehicle to a repair shop. Some repairs can and should be made right where your car breaks down. For instance, if your tire goes flat, you should be able to have it changed by the repair service operator. If a battery fails, your service may include the installation of a new battery if your old battery cannot be revived. That special service includes replacement, with a separate charge for buying a new battery. In addition, roadside assistance might include a fuel delivery service, lockout assistance and an extrication service if your car gets stuck in the mud or in a ditch.
4. Local and long distance recovery — Most roadside assistance plans are tiered, meaning you can choose between basic or standard and plus plans. If your car must be towed to a service garage, your plan will typically include coverage within a certain range, such as a 25-mile circumference of your home. For longer tows, you'll pay a per mile charge for miles that exceed the plan's limits. If you are far away from home, you can still be towed to a local, but unfamiliar garage. Or, you can opt for a policy upgrade that will provide free towing for up to 100 miles, enabling you to get back home again and have your car serviced by a trusted mechanic.
Policy Considerations
Most breakdown cover policies offer basic and expanded services. Choose the level of coverage that reflects your driving habits. For instance, you'll want to opt for long distance recovery if your travels include regular trips that are more than two hours from your home. Insurance policies are typically written for 6- or 12-month terms; your auto club or other service provider will usually offer a one-year roadside assistance plan.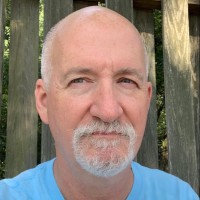 Latest posts by Matthew Keegan
(see all)