The BRZ has always been an outlier model for Subaru, a manufacturer best known for its fleet of all-wheel-drive models. The BRZ features a boxer engine and rear-wheel drive, and is twinned with the Toyota 86, which has also seen life as the Scion FR-S. There is some exterior detailing differences between the Subaru and the Toyota, along with separate suspension setups.
Launched in 2013, the current-generation Subaru BRZ is nearing the end of its life cycle and will likely be replaced or perhaps canceled. We're leaning heavily toward the former as company officials (in particular, Toyota) have indicated a new 2+2 model is on the way. With this in mind, we've dug deep, researching the interwebs and drawing on knowledgeable sources for what we *think* is coming.
1. Not before 2021.
Speculation is rampant on the new BRZ and 86, especially when it will arrive in dealer showrooms. That information is sketchy, but we don't see either model hitting the market before 2021. It wouldn't surprise us if there is some separation between the arrival dates too, with perhaps Toyota hitting the market first (as they did with the Scion FR-S, followed by the Subaru BRZ).
2. Toyota's platform instead of Subaru's.
Besides featuring Subaru's boxer engine, the twins also ride on a Subaru platform. The twins are also built at Subaru's manufacturing plant in Gunma, Japan. The Subaru-centric arrangement has worked well, but we doubt it will continue. Instead, the next models will likely utilize the Toyota New Global Architecture (TNGA) platform that underpins everything new Toyota is building these days — front-, rear-, four-, and all-wheel drive. This may mean the cars will be built at a Toyota facility, otherwise, expect Gunma to be overhauled to support the new products.
3. No turbo on the horizon.
Sadly, Toyota/Subaru fans are not likely to see a turbocharged variant anytime soon. That omission may be more of a disappointment for Toyota fans, than for Subaru. So, why no turbo? For a few reasons, including adding weight and changing the driving dynamics. The dynamic duo is designed to operate just as they are, by offering an ideal blend of performance, drive, and handling. A turbo would mess with those characteristics as well as raise the price of the vehicle beyond its intended target: young buyers with a passion for driving, especially those who don't want heavy coupes such as the Ford Mustang, Chevrolet Camaro, and the Dodge Challenger.
4. All-wheel drive is not on the docket.
Just as some people want a turbo, others want all-wheel drive. After all, if you've driven any new Subaru over the past 20 years, you expect it. Just as a turbo would add weight and change the driving characteristics, the all-wheel drive would do likewise. So, keep your asterisk (*) with your denotation that Subaru has an all-wheel-drive fleet.
5. Boxer engine and transmission choices.
Although a platform change seems likely, we are absolutely certain Subaru's BOXER engine (horizontally opposed cylinders) will live on. It has worked well so far and is a distinction that makes these two models fun to drive. The engine sits low and back in the engine bay, which enhances drivability. Likely, it will be the same 2.0-liter engine currently used, perhaps updated to push out slightly more power without losing efficiency. Toyota's in-house-developed 6-speed manual is also likely to continue as is Aisin's six-speed automatic. A limited-slip differential and multiple drive modes will remain.
6. The last hurrah.
The 2020 BRZ is on the market and it may be the last model year for this first-generation model. This year, the BRZ tS makes its return, a limited-run package with just 300 units offered. It features a special suspension system upgrade with STI-tuned front and rear SACHS dampers and coil springs along with a pliable V-brace in the engine bay. For improved steering response, Subaru adds draw stiffeners to the chassis and sub-frame. Brembo four-piston calipers and rotors are up front, while the rear has dual-piston calipers. The tS comes in one color only: Ceramic White and it rides on Michelin Pilot Sport tires. Other modifications include a low-profile rear spoiler, grille and rear bumper accents in Cherry Blossom Red, and black accents on the mirrors along with red accents inside. Subaru prices the BRZ tS at $31,495, plus destination.
Subaru Performance
Along with WRX and WRX STI, the BRZ underscores Subaru's performance chops. The two model lines are quite different, but both coupes fulfill their purpose and give enthusiasts much of what they want from this niche manufacturer.
---
2020 Subaru BRZ Specifications
---
| Subaru | 2020 BRZ |
| --- | --- |
| Segment | Compact sports car |
| Price Range | $28,845 to $31,495 |
| Destination Charge | $900 |
| Standard Engine | 2.0-liter, I4 |
| Horsepower | 205 @ 7,000 |
| Torque (lb.-ft.) | 156 @ 6,400 |
| Transmission | 6-speed manual or 6-speed automatic |
| Seating | 4 |
| Curb Weight (pounds) | 2,798 to 2,840 |
| Wheelbase (inches) | 101.2 |
| Length (inches) | 166.7 |
| Width (inches) | 69.9 |
| Height (inches) | 52.0 |
| Headroom (f,r…inches) | 37.1, 35.0 |
| Legroom (f,r…inches) | 41.9, 29.9 |
| Shoulder room (f,r…inches) | 54.5, 51.7 |
| Hip room (f,r…inches) | 53.1, 45.3 |
| Storage (cubic feet) | 6.9 |
| Gross vehicle weight (pounds) | NR |
| Towing (pounds) | NR |
| Payload (pounds) | NR |
| Fuel | Premium |
| Fuel Tank (gallons) | 13.2 |
| EPA Fuel MPG (city/highway/combined) | 21/29/24 (6MT), 24/33/27 (AT) |
| Manufacturing Plant | Gunma, Japan |
Data compiled by Tom Keegan. Specifications supplied by the manufacturer.
---
See Also — Scion FR-S: Attainable Fun!
Photo copyright Subaru Motors.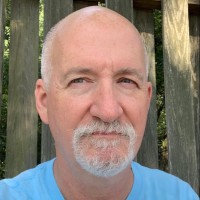 Latest posts by Matthew Keegan
(see all)