So, you think that heading to the showroom on any given day will produce the intended result, namely the best deal possible on a new car? Well, think again. There are times of the day, weather conditions and dates on the calendar that may yield the best savings for car shoppers or at least those are some of the prevailing theories. Nevertheless, you may want to strategize your car shopping quest accordingly in a bid to save hundreds, perhaps thousands of dollars on your next new vehicle purchase.
End of the Month
Its the first of the month and you're ready to buy a new car. Not so fast! Although a good deal on a new car can be had at any time of the month, you may find that a sales manager is more likely to cut a special deal if you buy just before the month ends. Monthly vehicle sales may be tied in with quotas that still need to be met. Meet those quotas and manufacturers will often kick in more cash back to the dealer.
Unfortunately, you wont know if the dealer is behind on quotas for the month unless you are told so. You're taking a gamble here too the car you really want may no longer be sitting on the dealers lot, which means you'll have to wait for your special order to be shipped weeks later.
At Year End
Come December, if not earlier, you'll see a slew of advertisements for new cars. Lexus is one of the first to jump in, running its December to Remember sales event. Competing sales include the Mercedes-Benz Winter Event. Oddly, the M-B sales initiative ends on Nov. 30, some three weeks before the winter solstice arrives. Also, The Season of Audi Event, is currently going on, and other events will crop up over the coming weeks.
Can you save money at the end of the calendar year versus other times of the year? Yes, but that is a qualified yes. Hot sellers, for instance, wont be discounted or at least not to the extent that you might expect. If inventories are lean, your deals wont be. The best savings will come for two types of models: the last model years leftovers and vehicles that offer an older design. With the latter, you're looking at a previous generation model the all-new design has arrived on dealer lots and the old models need to be moved out and will most likely include special manufacturer incentives.
Sweetened Deals
There are times in the year when buying a new car makes absolute sense: the manufacturer has sweetened its rebate or financing offer, improving on a previous deal. Discounts or cash incentives may be increased to reduce inventories for slower selling models. Cash incentives, for instance, are what you are given once you have negotiated your best price.
Never negotiate a deal by putting the manufacturers incentive on the table or allowing the salesperson to do that. Instead, research the price for your vehicle, negotiate your best deal, then claim the rebate.
Weather Conditions
Some consumers are under the impression that car dealers will cut a special deal with them on a rainy day. Thats a nice thought, but a wrong one at that. When you arrive on the dealers lot, a salesperson may greet you with an oversized umbrella in hand.
Now there may be an exception to this belief that should be considered: business following a severe storm that knocked out power and kept shoppers away from dealer showrooms for days on end. Dealers, with the help of manufacturers, may sweeten their offers. These one-time or short-term deals may happen following a calamity where customers lost their cars to flood waters and have insurance checks in hand to make a deal. Cash and checks talk use your loss as leverage.
Personal Advice
When would I buy a new car? At the end of the month or whenever traffic is so slow that dealers are itching to sell cars such as on Black Friday. Still, you can find a good deal at any time of the year, provided you do your research and prepare to negotiate accordingly.
See Also — Last Minute Year-End Car Buying Tips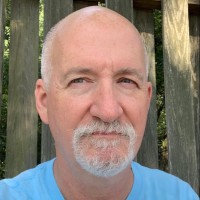 Latest posts by Matthew Keegan
(see all)