You are a college graduate and have been working steadily for at least the past year. Moreover, you have your own apartment and have a decent credit history. These accomplishments should work in your favor, including for renting a car — right?
Well, not always. Indeed, many of the major car rental companies draw the line and insist that drivers be at least 25 years old. In some cases you can get around the problem by paying a daily surcharge, but even then you must be at least 21. For those drivers who are younger, they may be left without wheels to rent. Fortunately, there are some exceptions for people who want to rent a car below the common age minimum.

Dollar Rent a Car
If you are under 25 and have a valid driver's license, you can rent a vehicle from Dollar Rent a Car. However, you cannot rent a luxury car, like a BMW 5 Series, but you should be able to rent a mainstream model, such as a Toyota Corolla or a Chevrolet Equinox.
You will be charged an underage document fee if you rent from Dollar. That price is set locally, so contact the rental outlet you are considering using. Tip: Try to negotiate the fee away or at least have it reduced. A talk with the manager may prove helpful here. Besides showing your driver's license you need to supply proof of insurance.

Enterprise
You can rent a car at Enterprise if you are under 25, but a "youthful driver fee" is also charged. Across the board, the minimum driving age to rent an Enterprise vehicle is 21, except in two states. If you are at least 21 and not yet 25, then you may be charged a higher rate.
Enterprise will not rent certain types of vehicle to younger drivers. Typically, certain specialty models and larger sized vehicles cannot be rented. If you live in New York or Michigan, you are allowed to rent from Enterprise as young as 18. However, you will incur a per diem charge that is over and above your daily rental rate.
Renters who are US government employees only need to be 18 to rent a car. They will not be hit with a young driver surcharge provided the rental is for government purposes.

Go Off Brand
Dollar, Enterprise, Hertz, Avis and the rest of the major car rental companies may not give you a break if you are under 25. Or at least not the break you may think you deserve.
Fortunately, there are rental car companies that operate on a much smaller scale and may be willing to take a chance with you. For example, E-Z Rental Car with locations in just 10 states, typically rents to licensed drivers who are at least 18 years old. You may pay more if you are a younger driver, but you may also be entitled to certain discounts, such as 5 percent off if you are a student. Further, you may be entitled to additional discounts if you are in the military, are a government employee, are employed by a school or a service worker. Lastly, the rates for many off-brand companies is often quite a bit lower than the high-priced competitors — giving you net savings that can erase any surcharge.
Rental Car Considerations
You can save money on a rental car if you are under 25 by shopping around. Besides exploring your off-brand options (Ace, Payless and Sixt should also be considered), your credit card may provide additional discounts as well as insurance savings and allow you to save on certain fees. Be mindful of extras that can be avoided and always refill the tank before you return your car rental.
To sum up, it isn't so much the restrictions that the car rental companies place on you that make for a difficult time renting, but the savings you can find through comparison shopping and by claiming your discounts.
See Also — Your Rental Car Insurance Options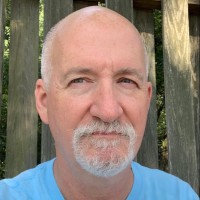 Latest posts by Matthew Keegan
(see all)