Widened tax credit for electric vehicles receives congressional support.
Shoppers of Tesla and GM electric vehicles are no longer eligible for the $7,500 federal tax credit. That is due to both companies using up their 200,000-unit credit. In Tesla's case, the incentive ended years ago.
While other automakers jump into the fray with their own models (giving them a financial incentive edge over Tesla and GM), legislators are looking at ways to remedy the discrepancy. In particular, there is a push to not just expand the current program, but to lift the limits.
Legislation introduced by Michigan Sen. Debbie Stabenow proposes to lift the limit to $12,500 for the next five years. Specifically, the cap would simply go away. The $5,000 difference includes $2,500 for autos built by union members and $2,500 for vehicles assembled in the U.S. But there is a price limit this time: only vehicles costing less than $80,000 would be covered. That means some Tesla models and both GMC Hummer vehicles would miss out.
The Clean Energy for America Act
The bill, dubbed The Clean Energy for America Act, would "invest in the electrification of our auto industry by helping Americans purchase electric vehicles, a critical step in addressing the climate crisis." Sen. Stabenow was behind the move to pass the original consumer vehicle tax credit. In her position as a senior member of the Finance Committee, the senator has been "leading the effort to strengthen the existing consumer tax credit with incentives for vehicles made in America and an additional incentive for using union labor."
Moving forward with the legislation has garnered robust bi-partisan support. The bill passed out of committee on a 14-14 vote, although some Republicans argued that the bill would support renewable energy sources over oil and gas sources. Still, the strengthening position of China in global trade and tech prowess has legislators from both sides of the aisle examining how best to counter the threat.
Senator Stabenow's Statement
The senator offered the opening remarks to the Senate Financing Committee:
"Thank you, Chairman Wyden, and Ranking Member Crapo for this very important mark up.
"Today we're considering legislation that will put America in the driver's seat of our clean energy future in a technology neutral way.
"For too long, countries on the other side of the world have been investing to win the global clean energy race. They have been outpacing us on funding new technologies, making critical components Americans rely on, and building electric vehicles.
"We are now at a crucial moment in our competition to win the clean energy manufacturing future for America and eliminate the real vulnerabilities we are seeing in our supply chains. These vulnerabilities have, unfortunately, been made much worse by COVID-19.
"We know that the transportation sector is the largest source of greenhouse gas emissions. And it is clear that electric vehicles are a major part of our transportation future. The question is not whether they will be built. It's where they will be built — Asia or America.
"That's why investing in the electrification of our vehicles — including our pickup trucks and SUVs and our heavy- and medium-duty vehicles— is critical to building a competitive auto industry and combatting the climate crisis.
"I am proud to have led the passage of the original electric vehicle consumer tax credit. And now, I am joining with Senator Schumer to strengthen the consumer tax credit to get more American drivers behind the wheel of great new electric vehicles.
"Our automakers and workers are the best in the world. They are making the private-sector investments needed to electrify the industry, but they can't do it alone.
"China has hundreds of companies making electric cars, and they have help—over $100 billion of help so far from the Chinese government.
"The Clean Energy for America Act will also help Michigan and our country partner with the private sector to advance the next generation of American manufacturing.
"It includes my bipartisan legislation with Senators Joe Manchin and Steve Daines to help companies invest in new manufacturing facilities and expand existing factories to produce clean energy technologies.
"And, importantly, it will help our manufacturers build parts like semiconductors, so we don't see the shortages we are facing right now.
"Today we are taking a giant step out of the past and into a better future. Instead of continuing century-old oil and gas subsidies, this legislation will invest in good-paying jobs that tackle the climate crisis and build a future that is made in America.
"I am proud to be a cosponsor of this important legislation. I urge my colleagues to support this bill."
Tax Credit and Trillions More Proposed
The proposed legislation is only the tip of what may prove to be a multi-trillion-dollar spending plan on infrastructure. That plan has undergone numerous changes to help bridge significant differences between free-spending Democrats and their more conserve-spending Republican counterparts.
Indeed, the $928 billion Republican plan proposes $500 billion for road, $98 billion for public transit, $46 billion for passenger rail, and over $70 billion for water infrastructure according to The Washington Post. Still, the amount proposed is trillions of dollars below what President Biden wants Democrats to back.
---
See Also — Critical Considerations for Mass Electric Vehicle Adoption: Economic Advantages and Barriers
Photo by Karolina Grabowska from Pexels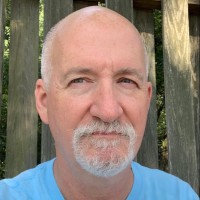 Latest posts by Matthew Keegan
(see all)