Rumors of a possible Fiat Chrysler (FCA) alliance with another automaker have been circulating for the past several months. That's understandable as FCA chairman Sergio Marchionne has iterated that his company's best chance for long-term survival may be tied with the fortunes of another automaker.
Highly-regarded Reuters is one of the latest publications to advance the prospect of an FCA alliance with some other manufacturer. However, for Marchionne there does not seem to be too many viable prospects willing to merge or ally themselves with FCA. And without such an arrangement, Marchionne's once bright legacy may yet turn opaque.
Here's what Marchionne wants and what will likely thwart his effort:
A General Motors merger.
GM, along with Toyota and Volkswagen, is poised to sell 10 million vehicles worldwide in 2015. GM has been close to this lofty threshold before, but has never sold as many vehicles as it is doing right now. Indeed, once on life support, then bankrupt, GM has stormed back and is breathing fresh life into its four surviving US brands. It is also preoccupied with reviving its European operations.
The only enticement in FCA for GM might be the Jeep brand. Jeep, along with Ram trucks, are the two profit drivers for that company's US operations. Beyond that, Fiat can give GM quick access to Europe, but then it would find itself competing against better entrenched manufacturers, especially Volkswagen.
Don't expect GM to show any interest in FCA. At the same time, they're working diligently to advance their own agenda and an FCA collaboration would only impede its effort.
A Ford Motor Company acquisition.
No, FCA is not in a position to acquire Ford. Ford, on the other hand, might consider FCA, but only if it was in its best interests. Be that as it may, there is nothing to suggest that FCA has anything that Ford needs or wants, except Jeep.
Like GM, Jeep could be of interest, but both automakers are doing quite well with their own lines of utility vehicles. Further, Ram trucks are redundant and would only discombobulate matters. And Hellcat poses a challenge to Mustang, while Ford has its own super car aspirations in the GT, so toodle-oo to Viper.
Like GM, Ford has no need for FCA. In addition, the blue oval has a solid product line and is now working diligently to rekindle the Lincoln flame.
---
See Also — Up Next: Ford-Volkswagen Tie-up?
---
Looking Beyond America
Marchionne is not just looking at his US competitors for a possible alliance or merger, but he is scoping the global market. Certainly, a possible target would be PSA Peugeot Citroën, but the French manufacturer is busy trying to heal itself. Likely, any interest from PSA is several years away or well after Marchionne relinquishes his role.
Other opportunities might require considering a smaller scale confederacy and include Asian manufacturers such as Suzuki, Isuzu and Mazda, small companies that could benefit from a strategic alliance. Of course, all three are strong in Asia, the very market where FCA's penetration is the smallest.
Marchionne's Motives for FCA
While preserving his legacy may be one reason for finding a partner for FCA before he leaves the scene in early 2019, the CEO's overarching intention may be something completely different. Specifically, FCA doesn't have the financial strength of its top competitors and may have difficulty weathering the next downturn, what is likely to arrive before his exit.
Indeed, FCA has two shortcomings or weaknesses that may manifest in an entirely negative way in the coming years: a high debt load and a low operating margin of 3.4 percent (compared with 5.4 percent for the industry average). Both are serving as ominous signs that FCA's short-lived glory days may be in its rear-view mirror, what may best explain Marchionne's eagerness to find a partner for FCA and the reluctance of competitors to forge such an alliance.
---
See Also — 5 Reasons Why Volkswagen Fiat Chrysler Makes Sense
***Photo courtesy of by Agência Brasil, a public Brazilian news agency.***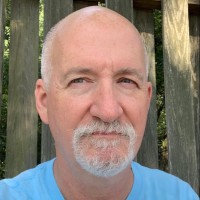 Latest posts by Matthew Keegan
(see all)