Last week it was reported that General Motors had trademarked its El Camino and Nomad model names. El Camino was a car-truck or a car-based utility vehicle; Nomad originally was a two-door station wagon.
Although there have been zero rumors that the Nomad name would be resurrected, ongoing speculation was that the Chevrolet El Camino would return. That thinking grew even stronger when GM closed down Pontiac and ended hopes that the Pontiac G8 ST, a sport truck based on the Holden Ute, would hit the market.
Holden is GMs Australian subsidiary and the current producer of the Chevrolet Caprice.
R.I.P. Pontiac
Well, the Pontiac G8 ST did not make the transition to the Chevrolet El Camino as some had hoped that it would. The Holden Ute is still in production, but no model has been announced for U.S. export.
We think that it is only a matter of time before the El Camino is announced and are offering the following reasons why we will see this Chevrolet by 2015:
1. Chevrolet Needs It
Chevrolet must always strive to demonstrate to the world that this brand is cool. Honda is bland. Toyota is reliable. Nissan is efficient. Dodge is sporty. And Ford is Chevrolet's arch nemesis. The Camaro is prime evidence that when Chevrolet builds a car that fans want it can be a winner.
Chevys beefy sports coupe outsells the Ford Mustang and has raised Chevrolet credibility for this generation of car buyers like no other vehicle has. Chevrolets heritage is based largely on cars that made the brand great. Lesser models may not be forgotten, but they are not remembered. El Camino is remembered and desired.
2. Fans Want It
Just as fans led the crusade to bring the Camaro back after an eight-year hiatus, Chevrolet knows that this car-truck should has a following of its own. Perhaps not as strong as the Camaro or as fervent as the Corvette, but it is out there.
There are enough small truck owners too that want the utility and are not worried about its restricted payload capacity. An El Camino model that is true to Chevrolet's heritage would get the buyers flocking out of the woodwork.
3. Holden Can Build It
The Holden Ute is already being built in Australia. No need to retool a North American assembly plant to build this vehicle. Holden currently builds the Caprice and a performance variant of that model, the Chevrolet SS, will debut next year.
Just as the Pontiac G8 sedan or Holden Commodore will soon become the Chevrolet SS, the Pontiac G8 ST or Holden Ute can become the El Camino. Let the Aussies build it and send it our way.
4. The Market Will Bear It
U.S. market sales are returning to levels not seen since 2007. That means that we will soon be selling at least 16 million vehicles annually, a healthy number of vehicles for this consumer market of 310 million people.
When the El Camino hits the market it will be in a class unto itself. There is no Ford Ranchero to compete with the model and the nearest thing we have seen to such a truck is the now-defunct Subaru Baja.
Sure, the replacement for the small Chevrolet Colorado will go into production in 2013, but those trucks will have a different purpose than the El Camino.
Nomad Possibilities
What about resurrecting the Nomad name? Is GM serious about that too? Well, GM Authority was the one to break the news that GM had applied for the Nomad and El Camino trademarks last August.
If the Nomad is built, it might possibly be based on the same Zeta platform underpinning the Caprice and SS, but it might just as easily tap an Opel and Vauxhall platform instead.
Demand for a wagon, however, seems limited and we would not GM to get so stretched thin supporting too many models. If it came down to it, there likely would be much greater demand for the El Camino than there would be for the Nomad.
---
See Also – Cars and Coffee Raleigh Holds First Meet
Photo courtesy of General Motors Company.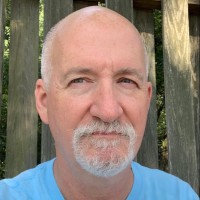 Latest posts by Matthew Keegan
(see all)