It is only a matter of time before a company rivaling Tesla Motors emerges. Tesla, the envy of many, may soon have a competitor in NextEV, a Chinese company that has won key financial backing from financial investors, including Hillhouse Capital.
Hillhouse Capital is an important investor in Uber, the ride sharing service. NextEV's other backers, which include Chinese Internet entrepreneurs, have hired Martin Leach to build the company. Leach was formerly an executive with the Ford Motor Company, serving as the company's chief operating officer and president of the automaker's European division until 2003. He later worked for Maserati and was also employed by the British subsidiary of the Russian automotive company, the GAZ Group. Leach is also serving as chairman of the London-based Magma Group, an automotive services company specializing in automotive intelligence.
NextEV has also been recruiting executives from other manufacturers, including Volkswagen, BMW and Tesla. The Chinese government is providing backing in a bid to create new electric car enterprises. To that end, the Chinese put forth rule changes that now permit non-automotive companies to invest in businesses such as NextEV. On Monday, Reuters identified Alibaba and Leshi as two of the companies that have announced or are considering backing NextEV.
NextEV Supercar
Like Tesla, NextEV plans to build a limited edition model initially. The high-end Tesla Roadster was limited to 2,500 units before it was discontinued. It was followed by the Tesla Model S, the model that has raised the company's global prominence.
NextEV plans to build an electric super car, with the company claiming that it will outperform all combustion engine super cars the world over. Plans for the unnamed vehicle are well under way with the new model expected to debut in 2016.
The company claims that the super car will produce more than 1,000 horsepower and go from 0-to-100 kilometers an hour (62 mph) within 3 seconds. Following its initial model, an assortment of high-performance family cars will be built.
Chinese Investor Backing
The Chinese Internet company, Tencent, is backing the initiative in addition to Bitauto.com, an Internet content provider. Richard Liu, founder of the e-commerce site JD.com, has also thrown in his support.
Leach will serve in the capacity of co-president. Currently, he is leading recruitment efforts by looking for staff in California, China, Hong Kong, and Europe. The upstart manufacturer has already poached John Thomas, the former senior program director for Tesla Motors, and a pair of designers from BMW and Italdesign Giugiaro. Thomas, incidentally, helped bring the Tesla Model S to the market.
NextEV is not disclosing financial information and says that it will introduce its cars to the Chinese market first before moving on to other markets. No other information or timeframes have been announced.
Launching NextEV comes as the world is in the midst of an oil glut and as prices in the United States continue to fall to levels not seen in several years. Oil prices should remain depressed for the next few years, but are expected to rebound and push much higher as consumer demand escalates. Moreover, oil prices are always subject to the vagaries of geopolitical drama, what could easily double prices in short order and/or lead to spot shortages.
China Racing Formula Team
Related to the NextEV auto building enterprise is NextEV TCR (Team China Racing). The race team participates in the new global electric FIA Formula E World Championship, what made its debut in Beijing in 2014 according to the company's website.
This past June, NextEV TCR won the inaugural FIA Formula E Championship driver's title in London, with Brazilian Nelson Piquet behind the wheel. The race team got started in 2004 as one of the A1GP teams, as authorized by China's Ministry of Sport.
See Also — GLM ZZ Picks Up Where the Tesla Roadster Left Off
Photo copyright NextEV.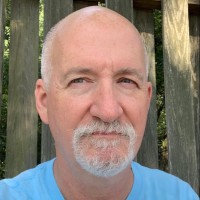 Latest posts by Matthew Keegan
(see all)