The Ram brand is in transition, even if it does not seem that way. Ever since the parent Fiat Chrysler merged with Peugeot Citroen to form Stellantis, it was identified as one of the most important and profitable of the 14 brands.
But Ram's identity has been skewed since its separation from the Dodge brand in 2011. At that time, the brand was comprised chiefly of the full size 1500, heavy-duty 2500/3500, and midsize Dakota models.
Yes, the Dakota was still around as it had a one-year life under the Ram umbrella before the model was canceled. Since then, the full-size Ram trucks have been supplemented by a pair of Fiat-based vans. Fiat Chrysler may have successfully maintained the brand since, but that came at some cost, mainly its identity. An untold number of people refer to the trucks as "Dodge Ram."
Pickup Truck Models
Vans aside, Ram is a pickup truck brand. But unlike its competitors, it lacks a smaller model. That may not have seemed important when the Dakota was canceled, but the midsize market has rebounded, and every important manufacturer is involved. Except for Ram.
Some point to the Jeep Gladiator as the reason why Ram remains without a midsize pickup truck. Indeed, the Gladiator rolled out in 2020 as the answer to the long-defunct Comanche. It seems Jeep enthusiasts have pined for a pickup truck and the Gladiator is it. But it has come at a cost, namely to the Ram brand that still does not have a midsize truck.
Two New Models?
Well, we believe that changes are underfoot for the Ram brand. Beyond maintaining the 1500's lofty position among its peers, we think that Stellantis has one, possibly two new models on the way.
Specifically, a new model that would take on the midsize segment and battle the Toyota Tacoma, Chevrolet Colorado, Nissan Frontier, and Ford Ranger for sales leadership. Further, Stellantis may also have a model in mind to battle the compact Ford Maverick, which is a proven sales boon for the Ford Motor Company.
Just so you know, we are not basing these predictions on verified facts from Stellantis. Instead, we have a few sources in mind, including a recent Autoblog piece that addressed this very issue. We do believe, though that Stellantis is not about to allow one of its cash cows to languish much longer. Indeed, its other big moneymaker is Jeep and that brand continues to receive copious amounts of love. It is time for that affection to trickle down to Ram.
What May Be Coming
We know that Autoblog is not certain what Stellantis has in mind, beginning with the size of the truck. It appears, though, that a Brazilian-made pickup truck designed to take on the Ford Maverick seems quite likely. After all, Ford has found a goldmine in the segment and operates without a serious challenger. Even just one solid competitor would give the segment a boost, one that has strong customer interest.
The so-called Ram 1200 would share its platform with the small Jeep Renegade and offer front- and all-wheel-drive variants. Turbo power under the hood and a 9-speed automatic transmission seems likely. We believe the new Ram will match the Maverick in all the important categories, including full-size cab and payload. A hybrid variant, though, may be a bit of a stretch.
Autoblog, however, suggests a second model is in the offing, namely a midsize vehicle. Nevertheless, that one may stay south of the equator. This means that Ram would have full-size and compact models only.
That does not seem right or make sense as the midsize segment remains without a Ram model. We have heard the contention that Stellantis does not want to steal sales from Jeep, but we think that argument does not hold merit. Indeed, the Gladiator is more in line with Jeep and likely has limited appeal to Ram fans. Jeep and Ram may come from the same company, but the brands are quite different.
Midsize Ram Truck
We do not believe that Ram would receive a unibody midsize model from Brazil. Sure, the Honda Ridgeline has done reasonably well in the segment, but such a design does not seem to align with Ram's purpose. It may work for a compact model, but it does not seem likely for a midsize truck.
What do we think Stellantis will work out? We expect it will utilize the Gladiator platform since it already is in place. But a completely different shell and interior seem likely. Yes, there is an added cost beyond a simple rebadge along the lines of the Chevrolet Colorado and GMC Canyon, but we believe a solid Ram model, such as a revived Dakota, would be a lucrative addition to the product line.
And if there is anything that we have learned about automotive manufacturers is that if there is solid money to make in a segment, they will soon have it covered.
---
See Also — Not US Bound: Ram 700 Pickup Truck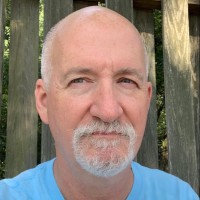 Latest posts by Matthew Keegan
(see all)