It's a wrap: 2019 is in the books. And if you're thinking we're a bit late sharing this information, hold on: the U.S. auto industry finished reporting its annual sales on Monday, closing out an extended period of news releases hyping the details.
We'll cut to the chase and look at the winners and losers for the past year.
Winner: U.S. auto industry. This was supposed to be the year the industry fell below 17 million new light vehicles sold. Indeed, last year was also supposed to fall short. But neither year did. Yes, sales were down slightly year over year, by 1.6-percent, but managed to finish around 17.1 million units sold for the year. That's five consecutive years of topping the 17 million mark. Importantly, there's a chance we'll see a sixth year for 2020.
Loser: American consumers. Stop right there: purchasing a new vehicle isn't necessarily a bad thing. What's problematic is the loan terms, which are averaging 68 months. Worse, is the availability of long-term loans of 72 and 84 months, respectively. That means there are a greater number of consumers paying for their new vehicle for seven years. What's not always apparent are consumers rolling over their loan balances into a new loan. That's a costly decision and very concerning.
Winner: Ram 1500 pickup truck. Yes, the Ford F-150 is the indisputable pickup truck king for four decades running. Indeed, the Ford F-Series recorded 896,526 units sold, down 1.41-percent versus the year earlier. The big news is the Ram 1500, which notched 633,694 vehicles sold, an increase of 18.01 percent. Not only is the Ram Pickup a big gainer, but it has displaced the Chevrolet Silverado as the number two seller in the U.S. Though Chevrolet has egg on its face by losing its place to Ram, GM still builds more full-size pickup trucks, selling 807,894 units of the Silverado and GMC Sierra combined.
---
---
Loser: Toyota Prius Family. Hybrid sales continue to fall as fuel prices remain stable and well below historical highs reached in 2012 at $3.64 per gallon. With prices averaging $2.55 per gallon in December, models such as the Toyota Prius continue to lose appeal. Indeed, Prius sales fell by 20.84-percent in 2019 to 69,718 units. That's less than half the Prius' sold in 2012 and well below the peak 181K units purchased in 2007. Some of the sales have gone to other Toyota hybrid models as well as to new competitors, such as the Hyundai Ioniq.
Winner: Fiat Chrysler. The deal is all about done. That deal has Fiat Chrysler merging with the PSA Groupe to form the world's fourth-largest automaker. FCA is a winner as it was the dream of its late CEO Sergio Marchionne to find a partner. The new company will realize economies of scale and be better positioned to work through vehicle electrification and autonomous driving, which are the two largest and costliest technologies of our time. Without a merger, FCA most likely would have been left behind.
Loser: Sedans. Remember when sedans (and coupes and convertibles) ruled the road? Sure, there were some pickup trucks and vans in the mix, but the family vehicle of choice was the sedan as well as its station wagon variant. Well, car sales continue to fall and now represent about one-quarter of the market. We said good-bye to the Chevrolet Cruze, Ford Taurus, and to the Hyundai Azera last year. Other Ford and Chevrolet models are also gone and the Volkswagen Beetle is no more. Likely, car sales will continue to fall for a few years before finally stabilizing. Manufacturers that stay in the segment may find the remaining market too good to ignore.
---
---
Winner: Carlos Ghosn. The former Nissan and Renault CEO is now a free man. At least he's freed from Japanese confinement as he snook his way out of the country and found his way to Lebanon. How he got there is a story for the ages and one that isn't quite clear just yet. Regardless, Mr. Ghosn should stay out of jail as long as Lebanon ignores an international warrant and public opinion aligns with the executive as he tells his story. On the flip side, Nissan may prove the biggest loser, especially if the details of how it all went down raise serious questions.
Loser: UAW. The UAW appears the winner following a protracted strike with GM. Organized labor certainly looked strong as it kept GM plants shut for more than a month, representing the longest strike in nearly 50 years. The settlement yielded several gains for the rank and file, including forging a pathway to permanent employment for temporary workers. Also, GM created a shorter route to top-tier wages, agreed to keep open and transform one assembly plant targeted for closure, and maintained its strong health benefits for employees. So, how is the UAW the loser? The union failed to organize Volkswagen's Tennessee plant, it remains shut out of Nissan factories in the U.S. and continues to lose members. Then there is the matter of a corruption scandal involving union brass. Several leaders accepted kickbacks from UAW vendors and contractors, enriching themselves at members' expense. At least 10 individuals were involved, giving the UAW a black eye in the process.
Winner: New models. We like new and updated models. And we show our approval (or disapproval) in the way we carry out our purchase decisions. Several new models enjoyed success in 2019, registering big gains or significant sales as they debuted. Among them were the Audi Q8, BMW Z4, Cadillac XT4, Genesis G70, Nissan Kicks, and the Subaru Ascent. Other winners included the Ford Expedition, Honda Insight, Mercedes-Benz AMG GT, and the Mitsubishi Eclipse Cross.
---
---
2020 Auto Trends
We have a few predictions for 2020 to share, including our guess auto sales will narrowly top 17 million units for an unprecedented sixth consecutive year.
Further, we think the Chevrolet Corvette's debut will be followed by announcements of even more powerful models. Moreover, Rivian Motors will get its first models to the market before the year closes, Ford and Volkswagen will form an alliance, and GM will not resurrect its Hummer brand. Lastly, Hyundai's first pickup truck will arrive, Ford will keep the Mustang name on the Mach-E electric crossover, and Jeep will unveil its full-size SUVs.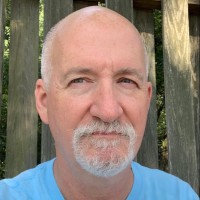 Latest posts by Matthew Keegan
(see all)