The 1990s brought numerous transitions to the auto industry. Carburetors gave way to fuel injectors, airbags became standard equipment, and three Japanese luxury brands began to make inroads into the American marketplace.
It was also a decade when manufacturers tested the waters with new or updated models, including five that are not only forgettable, but appear to have been beaten with an ugly stick.
Worst Cars of the 1990s
1. Daewoo Nubira
Remember Daewoo? Chances are you do not. The Korean automaker was a bit player in the US market, selling cars with not so memorable names as Lanos, Leganza and Nubira. Not one was even close to being a household name.
The Daewoo Nubira is forgettable for many reasons including its bland styling, the weird grille, cheap interior plastics, and its propensity to squeak and rattle. The Nubira showed up in late 1990s and disappeared a few years later.
The company also went bankrupt, was taken over by GM, and is now known officially as GM Korea.
See Also – 5 Forgettable Cars From the 1980s
2. Daihatsu Charade
You would have thought that someone in Japan would have looked up the word charade in an English dictionary before marketing this vehicle abroad. Merriam-Webster describes charade as, "something that is done in order to pretend something is true when it is not really true."
At least the model name warned buyers to stay clear of this car, who understood that it did not offer the same quality levels found in other Japanese makes, namely Toyota, Nissan, and Honda.
The Daihatsu Charade was a basic economy car that was powered by a 1.0-liter three-cylinder engine. A 1.4-liter four-cylinder was also available. Critics noted that the car was roomy and well-equipped, but its engine was noisy and the suspension was sloppy.
The Charade was sold for five model years, with 1992 the last one as the company pulled out of the US market. In 1999 Toyota gained its now controlling interest in this small automaker.
3. Suzuki X-90
Three is a charm for small Japanese automakers that tend to compete for a while before fading into oblivion. Only Isuzu does not have a model that made this list, but it, too, has quit selling its cars in the United States.
Suzuki's own exit took place in 2012, an automaker that saw its demise hastened when it began to sell Daewoo products as rebadged Suzukis in the 2000s. But it was back in the 1990s when Suzuki made the unfortunate mistake of selling a shortened and two-door version of its Sidekick SUV, naming it the Suzuki X-90.
Perhaps it was the space-age name that inspired Suzuki designers to make the X-90. It was a two-door coupe-like SUV, thus its odd layout was not well received by American consumers.
Squeaks, rattles, and average fit and finish were some of the problems with this model. Its peppy 1.6-liter four-cylinder engine and removable glass T-Top roof were among its pluses. Low sales had Suzuki pulling this model from the market after just two years.
See Also – 5 Forgettable Cars From the 1970s
4. Chrysler Imperial
From 1990 to 1993, the Imperial was the flagship of the Chrysler brand. This sedan, however, was a far cry from the models Chrysler sold in its early days when Imperial was a separate brand with its vehicles rivaling Lincoln and Cadillac.
By 1990, Chrysler had maximized its K-car platform to produce a number of vehicles including the Plymouth Reliant, the Chrysler Town & Country, and the Dodge 600. That didn't stop Chrysler from producing yet another model, the Chrysler Imperial, for premium car buyer consumption.
Its bland looks, outdated platform, and cheap interior helped make this model truly forgettable.
5. Ford Taurus / Mercury Sable
The Ford Taurus was introduced in 1986 and quickly became America's best-selling car. In 1992 it received a minor facelift and four years later a completely redesigned Taurus rolled out. Its shape was based on an oval, a look that failed to resonate with critics.
The 1996 to 1999 Ford Taurus had several upscale features including available alloy wheels and a chrome exhaust tip. When the 1996 Taurus made its debut, model sales were already on the decline.
Ford kept the floor from falling out from underneath by selling more than half of all its production to fleet buyers. The Taurus name survived the calamity of the 1990s before getting a much-needed refresh in 2000.
Forgetting the Design Duds
Car manufacturers take styling risks that sometimes pay off. The Mazda RX-7, Dodge Viper, and Honda NSX were masterpieces of that decade, memorable models that help us forget the design duds.
---
See Also – 8 of the Worst Car Names of All Time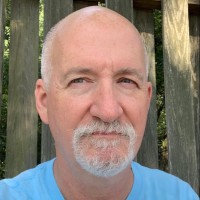 Latest posts by Matthew Keegan
(see all)