How to assembly a do-it-yourself kit for you car.
Retail stores including auto parts retailers sell car emergency kits that contain many of the essentials you need in the event of a breakdown. Some new cars come equipped with these kits or they can be ordered as a special, but expensive option. Putting together your own emergency kit is simple to do and can save you a bundle compared to the ready-made store variety.
Buy a duffle bag — First things first! You'll want to purchase a container to hold your kit and a small duffle bag can do the trick. That bag should come with handles and straps for ease of holding, and may include pockets and compartments to separate your items. A strong bag can be had for $20 or less and is available from most any general merchandiser. This bag can be placed in your trunk or behind the last row seat in your SUV or van.
Let there be light — Keep a working flashlight in your glove box or in the front console storage compartment. You can also place a backup light in your emergency kit with an extra set of batteries. Use the same battery grade for both flashlights and keep unused batteries in a sealed container within the bag to prevent leakage.
Jumper or booster cables — No car should be without jumper cables and an 8-gauge 10-foot or longer heavy duty booster cable is ideal. Don't scrimp here as low-quality cables can fail you when most needed.
Flares and triangles — Imagine that your car has broken down on a desolate, foggy road with the occasional vehicle sweeping by at high speeds. A pack of three road flares, especially those designed to stay lit under extreme weather condition, is essential. You can line these up behind your vehicle at 100- or 200-foot intervals and alternate them with reflective red and orange emergency triangles.
Tools of the trade — The problem with most store-bought emergency kits is that the quality of tools are cheap, typically the $1 "made in China" variety sold at flea markets. Likely, you have extra screwdrivers, hammers and pliers you can put in your kit. If not, invest in quality Craftsman, Stanley, Husky, Klein Tools and DeWalt products to have dependable tools on hand.
Miscellaneous, but still important — Other items you can include in your car's emergency kit include work gloves, electrical tape, scissors, an air compressor, air gauge and maps. A backup battery or recharger for your cell phone might be best left in the glove box or center console.
Other items — What about a first aid kit or essentials such as bottled water or long-life food? Those items can be packed separately — your emergency kit is something you want to have by your side as you work under the hood or change a flat tire, with first-aid kits and the essentials brought out to replenish the body.
Considerations
Place each item in your duffle bag with flares and other vulnerable items kept in dedicated, padded compartments. Check your kick regularly, at least once annually and alway before a major trip, to verify that everything is in place and in working condition. Replace aged batteries and old flares as needed. A written or printed list of kit items can make taking inventory a quick process.
---
See Also — Essential Tools to Keep in Your Car
Photo: Dvortygirl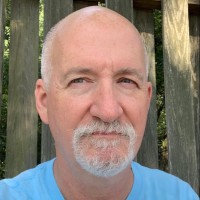 Latest posts by Matthew Keegan
(see all)