Stray Cats and a classic car show.
Labor Day weekend is the unofficial end of summer for some parts of the country, but here in the Southeast, it means something else: the start of the college football season!
It is also one of the best weekends of the year for taking in classic car shows, which is exactly what this writer did on Saturday with a visit to Littleton, North Carolina. That's where the locally based Stray Cats Hot Rod Association convened for their 24th Annual Rod & Custom Show. And true to its name, there were multiple examples of hot rods and custom-modified vehicles on display.
34th Littleton/Lake Gaston Festival
The hot rod association's event is one component of the annual Littleton/Lake Gaston Festival organized by the Littleton Lions Club. Held behind the stores on one side of East South Main Street, the festival includes carnival rides, all-day entertainment, food and craft vendors and, of course, vision screenings.
As for the classic car component, it is held on the opposite side of the street, well behind Grandpa's Kitchen with entrance made along Ferguson Street.
Like other shows of its kind, the Stray Cats began welcoming cars at 8 a.m. Registrants first covered the parking lots before taking over the adjoining grass areas. Judging was held throughout the morning and early afternoon with an awards ceremony at 3 p.m. My visit, however, was limited to the morning hours, but I believe the photos included here offer a good representation of the vehicles on hand.
Photos of the 24th Annual & Custom Show
Without further ado, I present to you a photo selection from this year's show.
---
---
More Spotlights
Spotlight: Capital City Cruisers 2018 Car, Truck & Bike Show
Spotlight: American Children's Home Show-off Show
Spotlight: 2018 Piedmont Classic Chevy Club Car Show
---
Photos copyright Auto Trends Magazine. All rights reserved.
---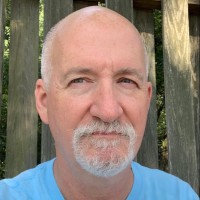 Latest posts by Matthew Keegan
(see all)