A day of test driving in Queens, NY.
---
Last week, Auto Trends reported that Ford's two new police pursuit vehicles were ready for duty. These vehicles — the Police Interceptor sedan and Police Interceptor utility — are based on the full-size Taurus sedan and the Explorer crossover SUV respectively.
However, unlike its previous police pursuit offering, the Crown Victoria, both vehicles have been specially designed with law enforcement personnel in mind.
Indeed, what we have here are a pair of vehicles outfitted strictly for those who have been called to "protect and serve," two very capable models that cannot be purchased by the general public and are now showing up in police fleets across the United States and Canada.
Following our earlier article about Ford's Crown Victoria replacements, Ford put out the invitation to drive its new cruisers. Yours truly made a one-day trip to New York at Ford's expense, to test drive each of the new vehicles as well as the Crown Vic in the parking lot in front of Citi Field, the new home of the New York Mets.
Three sections of this lot were transformed into a track course with cones and other markers strategically placed. After putting each of these vehicles through the paces I can confirm to you that the Crown Victoria replacements can handle pursuit duty and do so by offering more power, a safer and improved cabin environment within a modern design.
See Also – New Safety Tech Accompanies 2018 Chevrolet Tahoe Pursuit Vehicle
Leaving on a Jet Plane
My whirlwind trip started at 7:15 a.m. when I left for the airport. Exactly 12 hours later I crossed my home's threshold, enduring extensive travel delays up and back as LaGuardia was socked in by fog and Raleigh was surrounded by thunderstorms.
Our plane endured a one-hour tarmac delay before being cleared for take off. I arrived in New York more than two hours late, but was promptly picked up by a moonlighting member of New York's bravest, a six-year veteran of the city's fire department.
On the second-floor of CitiField in a conference room, Ford officials were in the middle of a meeting with about two dozen media types from Fox News, AAA New York, Road and Track magazine and other outlets including Alex Kalogiannis of AutoKinesis.
Ford engineers were on hand to answer questions before we were taken outside for our first meet up with the two Police Interceptors.
Police Pursuit Market
Up to 55,000 vehicles sold annually
Recent demand has dropped to 35,000 vehicles
Ford, Chevrolet and Dodge Ram compete
Chevrolet offers Impala, Caprice sedans & Tahoe utility
Dodge offers Charger sedan, Ram truck, Durango utility
In 2011, Crown Vic accounted for 70% of the market
Ford now has a V-6 only fleet
Ford offers all-wheel-drive standard
Fastest sedan belongs to Ford
Fastest utility belongs to Dodge
Ram 1500 is lone police-rated pickup truck
That meeting offered several highlights about these vehicles that fleet buyers will want to know. Firstly, both models share a common platform, enabling tires to be transferred from one vehicle to the other with ease.
The advantage here is clear — departments can order both vehicles and will find that maintenance is virtually the same. Ford expects that demand will be about 60 percent for the sedan and 40 percent for the utility, but is prepared to serve a 50-50 split as its early orders are trending.
Secondly, all-wheel-drive is standard. Although front-wheel-drive is available, Ford expects very few orders for these models. And for good reason too — vehicle control is superior with the Police Interceptors, a fact that quickly became evident on the track.
Some departments may still want front-wheel-drive, but I must tell you that after driving the all-wheel-drive models, they'll definitely want to reconsider.
So Long, Body-on-Frame
Ford's police pursuit vehicles are a clean departure from the Crown Victoria. Whereas the Crown Vic was rear-wheel-drive, V-8 powered and featured a body on frame design, the new vehicles are all-wheel drive, powered by a family of V-6 engines paired with six-speed police-duty automatic transmissions and featuring a unibody design.
When Ford set out to build its next-generation cruisers, its police advisory board was looking for a vehicle closer in specification to the Crown Victoria. However, Ford thought that interest in a new breed of vehicles would change that mindset, and offered up several mules of the new cruiser for testing.
Those test models won the heart of its police advisory board leading to the production of the new models.
All three tracks at Citi Field were clearly outlined with cones and other markers, enabling drivers to tackle each one with confidence. An initial ride and drive with an instructor was followed by two loops by each media driver, with the Crown Victoria tested first followed by the Police Interceptor utility.
An initial hard acceleration was followed by a series of twists and turns, with several places to brake or ease up on the accelerator. The differences between old and new quickly became apparent as the police-tuned suspension minimized body roll, stability control helped to keep the interceptors planted and the police-spec brakes brought these cruisers to a sure stop.
The Crown Vic performed well, but was outclassed by the utility and even more so by the sedan.
The second track was a repeat of the first, with the new sedan going head to head with the old sedan. The Crown Vic fishtailed slightly as we navigated the sharpest turns, the Police Interceptor stayed centered as the engine intervened to cut power.
The most significant differences, however, were seen on the third track, a slalom, as the Crown Victoria labored to handle that course while the Police Interceptor sedan sailed right through it. Indeed, with the Crown Victoria, I nailed one cone with the left rear wheel, while the replacement sedan stayed on course.
Take-Aways
Body dimensions and styles aside, there are several important points about each new police pursuit vehicle that law enforcement departments will recognize. Get behind the wheel of either new cruiser and the seats offer improved support with better bolstering, 6-way power adjusting and lumbar support.
The Crown Vic's seats are okay, but would likely wear on any police officer who must sit behind the wheel for a full shift. Utility belt cutouts with the new seats help too.
Other notables include adjustable pedals, a quick shifting transmission shifter, a simplified door panel, Ford Sync and a host of safety features including blind spot warning. Departments can also choose up to 17 colors, upgrade the interior and select any number of special packages.
Choose the utility and Ford places a permanent divider behind the rear seat to create a secured and larger storage area. Special safety lighting is embedded with the headlamps, along the vehicles sides and in the rear. The utility model features red and blue lights on the inside of the liftgate for when the vehicle has been stopped and that door has been opened in place.
Clearly, the current crop of models on the market offer an improved selection for police departments everywhere. Carbon Motors may have a market-ready model available in two or three years, but the competition from the Big Three will be a fierce one with Ford proving that it intends to defend its presence by offering two police pursuit models that beat its previous industry leader.
---
Further Reading
Photo courtesy of the Ford Motor Company.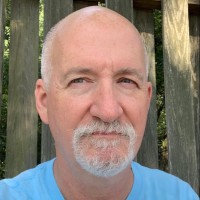 Latest posts by Matthew Keegan
(see all)