Wagons have not sold well in the United States, but that isn't stopping Swedish automaker Volvo from introducing a variant to its V60 sport wagon. This lifted wagon comes with skid plates to provide better off-road duty when needed.
---
Take a Volvo V60 wagon and put it on steroids and you have a new model. Well, at least something that is marginally different. That's exactly what Volvo did when it rolled out the Volvo V60 T5 AWD Cross Country for 2015.
2015 Volvo V60 Cross Country Review
The V60 Cross Country is the same model as the standard wagon, but with two important distinctions: a higher ground clearance (7.4 inches) and skid plates, the better for assuming off-road duty.
Well, maybe not rugged 4×4 work, but at least the light-duty travel on gravel and moderate sloughs you may occasionally traverse. Oh, yes, this model might also serve as a true road beast when the big snows arrive.
There is no need to rehash each of the many nuances of the earlier model, what I drove at the beginning of this year. (See — Sportwagon: 2015 Volvo V60 T6 R-Design). The differences in this model are few, but enough to mention here.
Unlike the earlier model with its line of four-, five- and six-cylinder engines, the V60 Cross Country comes with only one engine choice — the five cylinder. Even that will change over the coming years as Volvo switches to a complete four-cylinder engine family, with a 2.0-liter supercharged and turbocharged engine powering nearly everything.
Yes, the other engines are on the way out as Volvo attempts to maximize efficiencies while severely restricting your choices.
Five-Cylinder Goodness
The model at hand had the 2.5-liter five-cylinder engine, an oddball of a motor for sure, and a cylinder arrangement used by Volkswagen and previously found in various Audi and GM applications. It is an inline-five and has been serving Volvo and many of its vehicles for the past two decades.
The engine is turbocharged and makes 250 horsepower — earlier versions provided performance similar to the six cylinder and fuel efficiency closer to the four cylinder, a winning combination that has served Volvo well.
However, with the base engine now rated at 240 horsepower — thanks to a turbocharger and a supercharger as well as an eight-speed engine — the "five" will soon be no more.
Yet, the V60 Cross Country's engine gets the job done. Slip behind the wheel of this model, turn on the ignition, engage the transmission and you are off. It has surprisingly decent off-the-mark acceleration with a long power curve.
The turbo boost kicks in low at 1,800 rpm and stays at it as you approach highway speeds. Quite frankly, I found the engine capable and quiet — it may be on the way out, but it still has its usefulness.
The difficulty in justifying the five cylinder is due to its lackluster fuel economy. This model is EPA-rated at 20 mpg in the city and 28 mpg on the highway or 23 mpg combined.
The wagon is considered a compact among premium makes, but it also corresponds in size to more common midsize models such as the Subaru Legacy. The AWD Legacy gets a combined 30 mpg with its 2.5-liter "four," a number that Volvo is aiming to reach.
Interior Room and Storage
Certainly, I must admit that I do like the V60 in all of its variations. Indeed, wagon-type vehicles have fallen out of favor in the states, but this one is useful, delivering 43.8 cubic feet of storage capacity.
The front seats are very comfortable, the rear seat is too, but your passengers may find the legroom tight. Thus, this model may best be suited for a family with youngsters.
There are a few features with the V60 Cross Country that should be noted: WiFi and a voice control navigation system are available. Both features are what premium shoppers want and Volvo has them. WiFi is part of the brand's Sensus Connect system, what provides connectivity via Bluetooth.
Furthermore, you need the optional Volvo on Call service feature, what allows you to connect your smartphone, a laptop or your tablet to the Internet. Even without Volvo on Call you can still use your smartphone to enjoy Sensus Connect via Bluetooth or WiFi.
The navigation system does take some getting used to. Without the required passcode (as I experienced) access is thwarted. No worries — vehicle owners are password enabled once they purchase a new Volvo.
Safety Is Impeccable
Of course, Volvo's best attribute bar none is its stellar safety record. If Volvo could prevent accidents, they would. And they are trying to do just that with an ambitious goal in that by 2020 no driver, occupant or pedestrian will be killed by a new Volvo vehicle.
To that end, there is a suite of safety devices that help this model achieve a Top Safety Pick+ rating from the Insurance Institute for Highway Safety (IIHS). Yes, safety is paramount for many people these days and Volvo's record remains impeccable.
To sum up, the Volvo V60 Cross Country gives you something extra over the standard V60. That standard model is also available in all-wheel drive, but if the added ride height and skid plates appeal to you, then this is your model.
2015 Volvo V60 Cross Country Specifications
Sticker price from $41,000
Price as tested: $49,350
Seats 5 occupants
2.5-liter turbocharged five-cylinder gasoline engine
250 horsepower @ 5,500 rpm
266 foot-pounds of torque @ 1,800 rpm
3.70 inches bore by 3.27 inches stroke
Engine compression ratio: 9:5-to-1
Six-speed automatic transmission
Wheelbase: 109.3 inches
Length: 182.5 inches
Width: 73.4 inches
Height: NR
Passenger volume: NR
Storage volume: 43.8 cubic feet
Towing capacity: NR
EPA: 19 mpg city, 28 mpg highway
Premium grade gasoline
Fuel tank: 18.8 gallons
Curb weight: From 3,622 pounds
IIHS safety rating: Top Safety Pick+
Limited vehicle warranty: 48 months/50,000 miles
Powertrain warranty: 48 months/50,000 miles
Corrosion warranty: 144 months
Vehicle assembly: Gothenburg, Sweden
---
Volvo V60 T5 Cross Country photos copyright Auto Trends Magazine.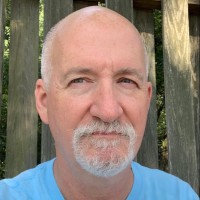 Latest posts by Matthew Keegan
(see all)