Smallest Nissan model gets a big makeover.
The subcompact segment is where many young, first-time car buyers look when considering a new car. Pricing typically is in the $15,000-$20,000 price range although more basic models can come in quite a bit lower. In advance of the 2014 New York International Auto Show, the wraps have come off of the 2015 Nissan Versa Sedan, a front-wheel drive model that offers much room and value for its class.
2015 Nissan Versa Sedan
The following are seven important facts about the Versa Sedan.
1. Its style aligns with other Nissan models. Prior to its most recent update, the Nissan Versa Sedan has trailed its sibling models in styling, but the new model is now aligned with the compact Sentra and midsize Altima sedans. The sedan's style still offers a clear distinction from the hatchback version — the Nissan Versa Note.
2. The base price has not changed. Try to find a new vehicle for under $15,000 and you'll be presented with a handful of choices. Most of those choices include vehicles with limited interior room such as the Smart Fortwo or Chevrolet Spark. The 2015 Nissan Versa Sedan is priced from $11,990, exactly the same price charged last model year despite the many changes made inside and out. That means you can get a well-equipped model for about $15,000 — or less than half the price of the average new car.
3. There is room for five. In a pinch you can seat five people in the Versa sedan. Unlike other models it won't be a major endurance test for rear seating passengers as the Versa leads the segment in hip room. You'll be more comfortable with two in the rear especially if you have children and at least one of them sits in a car seat. Check out the storage room too: with the rear seat folded down you'll have enough room for your yard sale finds.
4. One engine, but three transmission choices. Nissan's trusty 1.6-liter four cylinder engine returns making 109 horsepower at 6,000 rpm and 107 foot-pounds of torque at 4,400 rpm. Three transmission choices are available: a standard 5-speed manual or an optional 4-speed automatic or a continuously variable transmission. Choose the CVT and you'll get the model line's best fuel economy at 31 mpg in the city and 40 mpg on the highway.
5. You can choose from four trim levels. Four trim levels are available with the 2015 Nissan Versa Sedan: S, S Plus ($13,990), SV ($15,530) and SL ($16,890). The base S edition comes with manually operated cloth seats, a two-speaker audio system, a passenger side vanity mirror and standard assist grips. Upper trim level models roll out the amenities and convenience features including power accessories, NissanConnect infotainment, Bluetooth connectivity, SiriusXM satellite radio, USB/iPod controls, and alloy wheels.
6. Two option packages are available. Nissan simplified its package offering by providing both alloy wheel and technology packages. The aluminum-alloy wheel package features unique V-spoke aluminum-alloy wheels. The technology package brings in Nissan Voice Recognition for audio and navigation, and a rear view monitor.
7. The Nissan Versa outsells all comers. Nissan outsells its competitors in the subcompact range including the Toyota Yaris, Honda Fit, Ford Fiesta, Chevrolet Sonic, Mazda2, Volkswagen Golf and Mitsubishi's Mirage. The model offers an excellent entry point to the Nissan brand and is the only manufacturer offering different styles for sedan and hatchback editions.
Nissan Notes
The 2015 Nissan Versa Note comes to the market as this Japanese automaker enjoys record US sales. Nissan sales are up 11.3 percent through March 2014 although Versa sales are down by 11.9 percent year to date. The new design is expected to help boost sales for this Mexican-made product once it goes on sale later this year.
Photos courtesy of Nissan North America, Inc.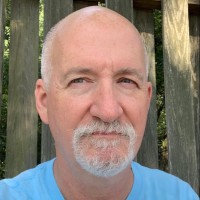 Latest posts by Matthew Keegan
(see all)