Among pickup trucks, the full-size Chevrolet Silverado is one of the best sellers. Include its GMC Sierra twin in the mix and GM sells nearly as many big pickup trucks as does Ford. For 2014 the Chevrolet Silverado is all-new, the latest generation in a string of models that have upheld the brands truck heritage.
The new model is not a radical design departure from the 2013 pickup truck. You will recognize its styling cues, while noting the more robust body lines. This truck offers improved aerodynamics and built-in cooling features, and is powered by a family of new cast aluminum engines.
New Engine Family
Those engines are new versions of three tried and true truck engines that have long been used in the Chevrolet Silverado. Each engine has a new cylinder head design, features direct injection fuel systems and a smaller combustion chamber. Cylinder deactivation is used across the board as is continuously variable valve timing, all part of the EcoTec3 nomenclature assigned to this engine family. Hello EcoTec3; good-bye Vortec.
The standard engine is a 4.3-liter V-6, followed by V-8 engines displacing at 5.3- and 6.2-liters. Chevrolet says that all three offer improved torque, better overall power and improved efficiency. Each engine is married with a six-speed automatic transmission.
Quieter Cabins
Truck cabins have seen substantial improvement in recent years, with many interiors rivaling sedans. A quiet cabin is often elusive, but thanks to new inlaid doors for reduced wind noise, the 2014 Chevrolet Silverado is expected to come in much quieter.
Chevrolet describes the Silverado's cabin as more functional as well as comfortable. In a nod to customer demand for crew cabs, Chevrolet designed the Silverado's interior to offer sedan comfort, what it says, sets a benchmark for full-size trucks.
Soft touch materials are found throughout the cabin and most models are outfitted with a gauge cluster that includes a 4.2-inch driver information center. All cabin controls are laid out within easy reach, offering sensible and functional access. For instance, the integrated trailer brake control found on some models is placed up high and to the left the steering wheel for ease of driver access.
Technology and Safety
Chevrolet MyLink, an available infotainment system, provides linking capabilities for as many as 10 devices. MyLink features voice recognition, a feature that enables users to make phone calls, browse media services, plug in destinations and enjoy music with audibly placed commands. Each model is outfitted with multiple USB ports and comes equipped with both 12- and 110-volt power outlets.
Safety remains a big selling point for all passenger vehicles, including pickup trucks. The new Silverado offers a strengthened steel frame with the main rails and key cross members solidified. A number of safety features found elsewhere in the broad GM product line up are coming to the Chevrolet Silverado too including forward collision alert, lane departure warning, active front safety seat, and front and rear park assist. All large Chevrolet trucks are equipped with stability control, hill start assist and trailer sway control.
As before, the 2014 Chevrolet Silverado will be sold in 2WD and 4WD, and offer numerous cabin and truck bed configurations. Add in the various trim levels and you can make a truck that is uniquely your own.
Pickup Truck Competition
The new Chevrolet Silverado comes to the market following an update of the Ram 1500 and as a new Toyota Tundra rolls out. The Ford F-150 and Nissan Titan are expected to be updated within the next 12 to 18 months too, giving full-size pickup truck buyers a choice of new trucks across the board. Chevrolet, for its part, intends to compete hard for new customers as this profitable segment continues to recover following the housing bust of 2009.
---
See Also — Pickup Truck Wars: Chevy Claims Mileage Edge Over Ford
Photo courtesy of General Motors Company.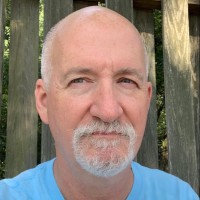 Latest posts by Matthew Keegan
(see all)