Note: This post may contain affiliate links. That means we may earn a small commission for qualifying purchases at no cost to you.
Long before the digital age, a pair of walkie talkies supplied ideal short-term communication. Also known as a handheld transceiver (HT), kids of certain era looked forward to communicating with each other while running around the neighborhood.
Walkie talkies do have some limits, including range, battery life, and weather conditions. But the technology has progressed over the years and where cell phones have largely taken over, walkie talkies are a solid alternative when dead zones are present.
Recently, we had the opportunity to evaluate a pair of Cobra RX680 walkie talkies, following our review a month earlier of the Cobra 800A jump starter. We agreed to supply a review even though it is somewhat questionable to analyze this kind of product on an automotive site.
Cobra supplied the units, we evaluated the product, and no cash was exchanged. Once we were done with our evaluation, the units were turned over to my oldest son.
Cobra RX680 Overview
So, again, why review walkie talkies? That's easy: we occasionally do off-roading and noticed individuals who favored wilderness trekking sometimes communicated with transceivers. Park rangers, of course, still use them, especially for emergencies. We also have seen ATV enthusiasts, four-wheel-drive fans, cyclists, and hikers with them.
Again, if you're far from a city and you want to remain in touch, walkie talkies beat cell phones. Dead zones are not an issue with transceivers, but they certainly are with cell phones.
The RX680 is the "senior" of the two models offered by Cobra; the RX380 is the other one.
Cobra RX380
Although we tested the RX680, the RX380 is a robust set of its own. This one features up to 32 miles of range and 40 communication channels. It comes with a volume knob and an emergency alert button. A built-in LED flashlight, weather-resistant design, and NOAA weather alerts come standard.
Cobra RX680
Certainly, the base model offers many desirable features, and it may be the best purchase decision for some shoppers. Nevertheless, the RX680 builds on it by extending the range up to 38 miles and offering 60 communication channels. Cobra also claims it has an 18-hour run time before it needs to go back to its base. Also, the design is considered waterproof, and it comes with VibraAlert which functions when the unit is in silent mode.
Put to Use
Originally, our plan was to take the walkie talkies with us while four-wheeling. Unfortunately, the required vehicles to accomplish that task were not available during our review period. But the good news is that one of my sons used them while involved with youth activities with his church, including one involving a camping trip with miles upon miles of lakeside fun awaiting.
Before he absconded with the transceivers, this writer played around with the device to familiarize himself with its workings. Almost immediately, he happened upon the NOAA Weather alert channel and was thankful that he had. Indeed, with foul weather approaching, including a tornado warning, we knew about the danger early on and acted accordingly. Fortunately, the worst of the storm never reached us, but we were able to listen in as other areas were also warned.
The units came in handy, especially with groups of campers and counselors roaming everywhere. With plenty of vegetation present, rock outcroppings, and humid weather, we knew that range would become a factor. Still, with only a few miles of separation, communicating was nearly flawless, although entering a clearing improved it. Notably, even after hours of use, the walkie talkies were still useable. We simply returned them to their base in the evening for a full overnight charge for the next day.
Concluding Thoughts
The Cobra RX680 is a robust unit. Indeed, when you're on the move, you might drop one. But no fear – the thick synthetic covering is durable and able to take a beating. We used them in wet conditions too and that had no impact on its effectiveness. No, you don't want to submerge them, but if you're in a rainstorm, they're still useable and effective.
Finally, we believe these units will stand the test of time. Of course, taking care of them will ensure a long life and there is something to be said for that. These are also professional-grade transceivers, far from the almost toy-like designs of our youth.
---
Image by Mikael Blomkvist courtesy of Pexels.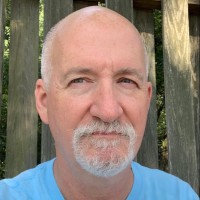 Latest posts by Matthew Keegan
(see all)
NOTE: We are a participant in the Amazon Services LLC Associates Program, an affiliate advertising program designed to provide a means for us to earn fees by linking to Amazon.com and affiliated sites.