Note: This post may contain affiliate links. That means we may earn a small commission for qualifying purchases at no cost to you.
Please Note: This product is no longer available. Instead, we recommend the Cobra Jump Starter 800A.
Jumper cables come in handy and may be the only way for you to resurrect a dead battery. But what happens if you are stranded, far from home, and with no one nearby to help out? Even if somebody does stop by to render assistance, you can never be quite certain that they have your best interests in mind.
Well, there is a solution that may be of interest to you, especially if the thought of being without help for hours or longer has you concerned. A California company by the name of Cyntur has developed the JumperPack Mini, a powerful self-contained jump-starter that can have your drained car or truck battery started again.
Although it is compact, the diminutive JumperPack Mini packs enough power to start a V8-powered vehicle thanks to its powerful lithium-ion battery and connecting red and black clamps.
Easy to Use
To use the JumperPack Mini you simply ensure that your ignition is turned off. Then, engage the parking brake and place the transmission in park (automatic) or neutral (manual).
Next, you will place the unit on a stable, level surface as close to the battery as possible, but away from the engine and other moving parts. Notably, this unit is only 6 inches long by 3.3 inches wide by 1.3 inches high and weighs just under one pound.
Next, insert the jump-start cable into the JumperPack Mini. Then, connect the red positive clamp to the red positive battery terminal. Likewise, do the same for the black negative clamp and terminal. Unlike traditional jumper cables, it's much hard to hook them up backwards.
Once the connections are firm and everything is in place, start your engine. Cyntur recommends that you crank the engine for no more than four seconds. Usually, your engine will turn over, but if it does not, then recheck the connections before attempting a second start one minute later.
Once the engine has turned over, then disconnect the red clamp followed by the black clamp. Although you will likely store the unit after that singular use, you will need to recharge it as soon as you can. Certainly, you want to have enough power on hand for the next emergency.
Energy Storage and Two Disclaimers
Cyntur says that the JumperPack Mini holds a charge for up to one year. The compact kit comes with an AC wall charger and will fully recharge the unit in under four hours. Therefore, check the unit before you leave for your next long trip, such as your family excursion this summer.
Two disclaimers before we move on: I had no need to use the JumperPack Mini on my car as the battery is new and in excellent condition. But I will say that the instructions were easy to follow, the unit is solid and the connecting points are firm.
The second disclaimer is that Cyntur supplied the JumperPack Mini for product test purposes. It is a complimentary device, but that in no way influenced my opinion about the product. Check out the other reviews on this site and you will note that we are objective in all our many analyses.
Safety Standards Met
If you were to buy a JumperPack Mini, it comes with a precharged 12,000mAh lithium-ion battery. Besides holding a charge for up to a year, it has 250 cranking amps of starting power. The company says that it meets all safety standards, including USDOT, UL and TUV. Moreover, it comes with a two-year limited warranty
Cyntur supplies a carrying case for the unit and the cable, but it does not provide enough room for the AC adapter — you will need to store that separately. The case is compact enough to fit in the majority of glove boxes, in your center storage compartment or in an under trunk compartment.
It occupies less room than your bulky jumper cables — not that you want to remove those. Personally, I consider the JumperPack Mini as insurance for those times when help is NOT on the way.
There are a few other considerations about the jump-starter worth mentioning. Notably, it comes with a built-in 200-lumen LED light, ideal for providing display lighting or emergency strobe lighting when you need it.
Furthermore, a battery level gauge displays the available power, which is terrific — you will not be taken by surprise if there is not enough energy left.
Finally, it comes with a 2.1A USB port and that means you can recharge your smartphones and tablets no matter where in the world you are. That means if you are camping remotely, you can keep your devices charged.
Order Online or Purchase at Target Stores
You can order the JumperPack Mini directly from the company at www.cyntur.com. Or you can visit any Target store, the exclusive brick and mortar retailer for this unit with a retail price of $99.99. Think grad or dad gift here.
So, keep in mind that I did not test this unit on my car's battery. I did fiddle with the light, and charged my cell phone — I also understand that it can handle my wife's tablet. Certainly, if it were to charge my laptop I would be immensely gratified, but I have no complaints as my smartphone is the biggest energy drainer of them all.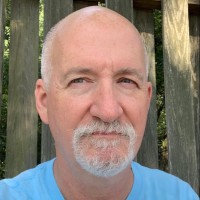 Latest posts by Matthew Keegan
(see all)