A renowned publication is expected to move from NADA to J.D. Power early in the second half of 2015. The NADA Used Car Guide is the oldest and most prestigious resource for used vehicle valuation on the market.
---
There is a very good chance that if you ever wanted to find the value of a used vehicle, you turned to the NADA Used Car Guide. That guide, developed by the National Automobile Dealers Association (NADA), has served dealers and consumers for 82 years.
Indeed, the NADA Used Car Guide remains the leading source for vehicle valuation, although Kelley Blue Book and Edmunds.com are among the other sources to consider. Late last month, J.D. Power, a global marketing information services company, announced an agreement with NADA to acquire the guide.
NADA Used Car Guide
Following legal review, the deal is expected to close within the July to September timeframe. Notably, the company plans to retain its McLean, Virginia, headquarters from which it services more than 100,000 customers, including insurers, financial institutions, retailers and software providers.
The NADA Used Car Guide will be compartmentalized within J.D. Power's Power Information Network or PIN. Power is owned by McGraw Hill Financial, a financial intelligence company. Additionally, McGraw Hill owns Standard & Poor's Ratings Services, S&P Capital IQ, S&P Dow Jones Indices, Platts, and CRISIL.
"J.D. Power has built its strong brand through analytics, data and its growing benchmark business. Benchmarks are a key to the McGraw Hill Financial business model and the NADA Used Car Guide adds a unique set of valuations, which are used as benchmarks by customers, to the well-respected J.D. Power portfolio," said Douglas L. Peterson, president and chief executive officer of McGraw Hill Financial.
"We see clear opportunities for both revenue and cost synergies as J.D. Power couples NADA Used Car Guide with the real-time automotive capabilities of the Power Information Network® (PIN) to bring value to a broad set of customers. This is another example of McGraw Hill Financial utilizing an attractive tuck-in acquisition to expand the capabilities of the company's iconic businesses."
Full Access for NADA Members
Peter Welch, president of NADA, reassured NADA members that they would continue to have access to the Guide as part of their membership benefit.
"NADA and J.D. Power will continue to build upon our longstanding alliance by sharing data and insights, and bringing together retailers and leaders from the automakers, suppliers and the media at co-hosted conferences and events, offering thought leadership and solutions directly benefiting the retailer network and overall automotive industry."
With the NADA Used Car Guide part of PIN, NADA's customers will have seamless access to new- and used-vehicle prices with information supplied by both companies under the J.D. Power umbrella. Initially, the NADA Used Car Guide name will be retained, then transition to a new name under the J.D. Power brand.
NADA Used Car Guide Origins
For its part, the NADA Used Car Guide has transitioned from exclusively a print publication to mostly an online resource. The Guide was launched in 1922, just five years after the National Automobile Dealers Association was founded, according to NADA's website.
That year, 30 auto dealers traveled to the District of Columbia to urge Congress not to levy a luxury tax on automobiles, successfully arguing that cars were a necessity, not a luxury. The Guide itself was founded in response to the federal government's request that NADA study used-car values.
Collaboration and Synergies
NADA and J.D. Power intend to collaborate in a number of areas and will co-host conferences and events to reach retailers, automotive industry manufacturers and suppliers, as well as the media.
See Also – NADA, EPA Craft Energy Partnership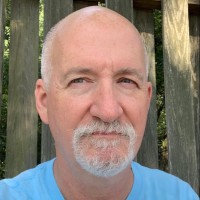 Latest posts by Matthew Keegan
(see all)