Renting or buying a used car should mean that only safe and reliable vehicles are transacted. As the law currently stands, only new cars under a recall must be fixed before they are sold. The NHTSA has asked Congress to pass legislation to close that loophole.
Renting a car or buying a used vehicle means that your ride is safety compliant, right? After all, if a car has been recalled, then it should have been serviced before it can be rented or marketed for sale, with all safety defect issues resolved.
The sensible, rational is that America's fleet of rental and used vehicles are not only being maintained according to manufacturer guidelines, but have also kept up with every recall handed down. The truth, however, is that safety defects are often ignored or overlooked and potentially dangerous vehicles are being driven by unsuspecting motorists.
GROW AMERICA Act
Last Friday, the NHTSA called on Congress to authorize a statute proscribing rental car companies and used car marketers from renting or selling vehicles under a recall without completing the required fix first.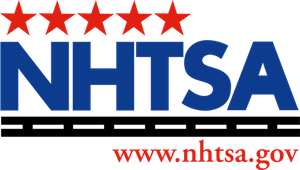 Specifically, the NHTSA asked Congress to legislate the GROW AMERICA Act, containing provisions requiring rental car companies to rectify any safety defects subject to recall prior to renting a vehicle. Moreover, the law would compel used car dealers to do likewise before transacting a vehicle.
As the law currently stands, all new vehicles under a recall must be fixed prior to sale. However, rental car companies, and used car dealers are not subject to that provision. To that end, in Richmond, Virginia, the NHTSA joined with representatives from the major rental car companies, and a leading consumer group to petition Congress to pass legislation to close the safety loophole.
"Every vehicle under an open safety recall should be repaired as soon as possible," said Secretary Anthony Foxx. "Requiring rental car agencies and used car dealers to fix defective vehicles before renting is a commonsense solution that would make our roads safer. Safety advocates and the rental car industry have taken a stand for safety, and we need Congress to do so as well."
Record Year for Recalls
In 2014, more than 60 million vehicles were recalled, including the millions that were covered under a few highly publicized notifications such as the Takata airbag dilemma and the GM ignition switch debacle. Both recalls followed reports of numerous injuries and deaths involving the affected vehicles. Indeed, at least 52 people were killed as a result of faulty GM ignition switches.
Consumers, however, have been slow in responding to recall notifications with GM offering $25 gift cards to coax owners to service their vehicles. That offer has since been rescinded. What is not known is how many of these same models are not being fixed before they are rented or sold.
The 60 million recalls in 2014 broke a record, doubling the previous mark set in 2004. That record is likely to fall this year, according to NHTSA's new administrator, Mark R. Rosekind. Indeed, at a press meeting in January Rosekind stated, "we'll probably see an increase in recalls. This was the year of the recall, right? Put your seatbelt on, folks."
Verify Your Own Vehicle
Consumers should know that they do not pay for repairs for cars subject to a recall. Furthermore, manufacturers are required to notify vehicle owners when a recall has authorized, but sometimes those notices are sent to previous owners.
If you want to verify your own car's status you can look up your car by its vehicle identification number on the NHTSA's website. If a recall is outstanding, then contact your dealer to schedule the repair.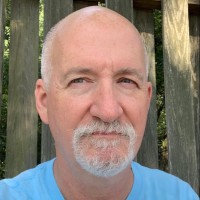 Latest posts by Matthew Keegan
(see all)