FCA's sales streak should continue with minivans providing an unlikely contribution.
Car manufacturers track sales carefully, using monthly statistics to measure progress. Any month-over-month change falling outside of expected parameters can result in a change in strategy, including short-term production output, what incentives are offered to consumers, and a host of behind-the-scenes adjustments.
Yes, automakers often place outsized importance on sales changes, especially in the ultra-competitive and highly profitable US consumer market. Manufacturers aren't always patient when it comes to short-range developments.
Jeep, Ram Propel FCA
Fiat Chrysler is riding a 73-month streak of year-over-year sales increases, the longest in the industry. After sales bottomed out during the last recession and just as Fiat gained control of Chrysler, the automaker has been nearly unstoppable. Credit the Jeep brand and Ram trucks with much of that continued good fortune, but when sales are tallied this month, a trio of oft-dismissed minivans may hold the key to FCA's continued expansion.
The Chrysler Corporation launched the modern minivan movement in 1983 with the introduction of the Dodge Caravan and Plymouth Voyager. From the onset, Chrysler has dominated the segment, typically accounting for at least 50 percent of the industry's sales. But minivans have long since peaked as customers flocked to more versatile crossover utility vehicles.
Since last fall, FCA has been in transition concerning its minivan products. The automaker invested upwards of $2.6 billion to develop a new model, the Chrysler Pacifica, while also continuing production of the Dodge Grand Caravan. The Chrysler Town & Country is officially canceled, but before shutting down production FCA pushed out thousands of models, flooding dealer inventories with the same.
Chrysler Pacifica Production Begins
Chrysler Pacifica production began on Feb. 29 and just 487 copies were sold in April. May will be this model's first full month and sales should prove robust.
At the same time, Chrysler Town & Country and Dodge Grand Caravan sales continue with year-to-date sales up 64 and 104 percent respectively through April 2016.
Strong Incentive on Three Minivan Models
Propelling sales for both models are strong incentives. As of publication, Town & Country incentives include a $3,500 cash allowance or 1.9 percent financing for up to 84 months plus an additional $500 back. Grand Caravan incentives also come in at $3,500 along with 0 percent financing for 60 months plus a $1,500 cash allowance. Additional incentives should bring in deeper cuts, especially for remaining 2015 inventory.
Lease deals are also available, depending on the trim level selected. Typically, you'll pay $289 to $299 per month for 36 months, with $2,999 down. However, CarsDirect.com explains that the Dodge lease on Grand Caravan SE isn't especially attractive, considering its low MSRP.
Despite being a new model, financing and lease deals on the Chrysler Pacifica are in place. Right now, Chrysler is offering a $2,000 cash credit on the Pacifica. Or, buyers can choose 0 percent financing for 36 months and receive $1,500 cash back. If leasing is your preference, a Pacifica LX can be had for $269 per month with $1,999 due at signing.
Well-Stocked Inventory and May 2016 Sales
Last week, Automotive News noted that as of the beginning of May, 22,170 Town & Countrys and 29,247 Grand Caravans were unsold, representing a two-month inventory. Add in thousands of Pacificas and FCA's dominance in the minivan segment will continue.
The timing of the Pacifica's release coincides with curtailing Chrysler 200 and Dodge Dart sedan sales. Jeep and Ram sales should continue to bolster the automaker for May; together FCA is looking at a 74th consecutive month of year-over-year sales increases and should do so despite two fewer selling days this year.
See Also — Chrysler Pacifica Minivan Throws Down the Gauntlet
Photos copyright Auto Trends Magazine. All rights reserved.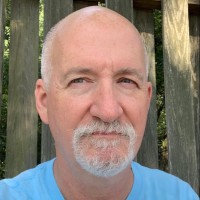 Latest posts by Matthew Keegan
(see all)