Following my media preview of Porsche by Design: Seducing Speed at the North Carolina Museum of Art last Oct. in Raleigh, I knew that a follow-up visit was in order. Not that I'm a huge Porsche fan, but with a world class car design exhibit on display just minutes from my home I knew that at least one return visit on my own was necessary.
And that visit was made with my oldest son, Thomas, a 13-year-old boy whose interest in art trumps nearly anything else in life. Then again, he is also a Lego maven and can appreciate exceptional design including iconic Porsches, something that he and hundreds of others enjoyed this past Sat. morning.
Porsche By Design: Seducing Speed
My second visit meant dealing with larger crowds, but the people in attendance were no less enthusiastic than before. Indeed, one of the enjoyable aspects of visiting any public show is the broad knowledge base of the visitors.
I overhead not just one conversation where a visitor was extolling the engineering features of a particular model including the Porsche 918 hybrid concept and its 3.4-liter V-8, twin electric motors, 500 horsepower and 198 mph top speed.
I soon realized how little I knew about this model and its likely impact on Porsche when it eventually comes into production.
Public shows are chatty affairs too. One woman came up to me and asked me if I knew German. Other than my habit of pronouncing Porsche with one syllable and knowing a few salutations, I struggle with the rest of them.
Her concern was with the family name Piechs, what is familiar to Porsche faithful. After a few attempts on pronunciation I referred her to a nearby help desk where she was told it was pronounced as pies.
Whats in a Name
Well, on further investigation I learned that Piechs is pronounced peach. I also learned that the museum staff was referring to Porsche as Por-shuh, a common pronunciation for the iconic sports car brand and family.
Its a pronunciation debate that never seems to end. Watch this commercial for the Panamera, and you'll hear how the company pronounces it (you say to-may-toe, I say to-may-toe…). Fortunately, I write Porsche much more often than I pronounce it.
The Porsche exhibit was to end today, but it was given a two-week extension and will end on Feb. 2, 2014 instead. Thats Ground Hog Day, but it is also Super Bowl Sunday.
So, after you learn if the ground hog has seen his shadow, attend church, and eat your lunch, you can have all afternoon for visiting the Porsche exhibit and still return home in plenty of time for the 6:30 pm kickoff.
For Your Picture Taking Pleasure
The NCMA expects that exhibit visitors will want to take pictures. In fact, they actively encourage it. My Canon PowerShot SX40 HS serves up decent pictures, but heavier equipment can do an even better job of capturing every square inch of the 22 classics on display.
Know that you'll be doing battle with everyone else and their smartphones too, so be prepared to jostle for space and wait patiently as people snap their pictures and move on. And speaking of snapping, you'll find herein 28 of the 143 photos I took, a tally that doesn't include the 100+ photos my son added with my iPhone.
---
Porsche by Demand: Seducing Speed photos copyright Auto Trends Magazine. All rights reserved.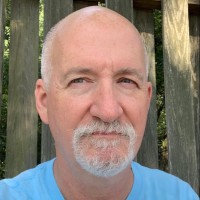 Latest posts by Matthew Keegan
(see all)