Lada is not an automotive brand most people are familiar with. But if you are a Russophile, particularly one for when the country was part of the former Soviet Union, then you are quite familiar with the Lada name.
That moniker is now controlled by French automaker Renault who finds itself embroiled in controversy as it decides how best to handle its business in Russia following the country's invasion of Ukraine.
On Thursday, Renault pledged to halt its Russian operation, a move that could cost it billions of dollars and result in Russia nationalizing (confiscating) its assets.
Ever-Changing Stories
Because the news is fluid, we will look at a few matters surrounding Lada, including its parent company, history, and Renault's involvement. We will also follow up with another story once additional details become known.
In the meantime, what Renault is experiencing in Russia because of the invasion of Ukraine most likely will impact other automakers who also do business in Russia.
AvtoVAZ and Lada
Lada was formed in 1973, as a wholly-owned brand of AvtoVAZ. The name Avot (Auto) and VAZ (Volga Automotive Plant) is a rough acronym from the Russian. For its part, AvtoVAZ has sold cars under the Zhiguli, Oka, and Sputnik names, later using Lada as the sole make.
Following the collapse of the Soviet Union in the early 1990s, the Russian government began privatizing AvtoVAZ. GM was one of the first foreign investors in the company, followed by Nissan and Renault.
Today, Renault controls approximately two-thirds of the company after buying out the other manufacturers. The remaining third is owned by a Russian state corporation, Rostec.
Renault's Russian Quandary
Renault employs approximately 45,000 Russians to build Lada vehicles. About 10 percent of its global income comes from Lada. It has the largest market share of any manufacturer in Russia, with 1 in 5 new models selling a Lada.
But Renault is in a dilemma as are other manufacturers with a business stake in Russia. Following the start of the Russia-Ukraine War in February 2022, western countries and businesses have pulled out of Russia or are reevaluating their commitments.
Billions of dollars in investments are at stake, with the Russian government threatening to nationalize assets left behind.
Billions at Stake
Initially, Renault said that they were monitoring the situation. More recently and under deep political pressure, the company said that it would halt production and reevaluate its AvtoVAZ investment.
Potentially US$2.42 billion is at stake, an investment that could be seized by the Russian government. If so, other governments and companies would be affected as Renault absorbs its losses.
If Renault's assets are seized, additional automakers might find themselves in a similar fate. Indeed, Hyundai, Volkswagen, and Toyota each have sizable investments in Russia and most certainly will be monitoring the developments closely.
France, Japan, Mitsubishi, and Samsung
Beyond the automakers, the governments of France and Japan have a special interest in what happens with Lada.
For instance, the French government has a 15-percent stake in Renault. Also, Renaults holds a 43 percent stake in Nissan, while Nissan has a 15-percent share in Renault. Drilling down, Renault controls Korea's Samsung brand, while Nissan oversees Mitsubishi.
Nissan Loans
If all this is not complicated enough, the Japanese government backs billions of dollars in loans to Nissan that were made in 2020. Therefore, what impacts Renault will affect other manufacturers and governments tremendously.
Lastly, Renault is spending billions to pivot to full electrification, a move that could become increasingly more difficult to achieve if it loses its Russian assets.
War is Complicated
With western governments freezing Russian assets in response to the Russian invasion of Ukraine, Moscow is not remaining idle. The stakes are high on both sides with Ukraine in the middle.
For its part, Russia's back is to the wall and will do everything it can to ensure that its economy is not destroyed. If that means seizing assets, then nothing can be done to stop that.
---
Photo Attribution
See Also – What is the Renault Alaskan?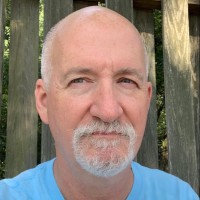 Latest posts by Matthew Keegan
(see all)