If you haven't glanced Kia's way in a few years, you may want to look at what this Korean manufacturer is currently offering. Over the past six or seven years, Kia has been working diligently to overhaul its line up, eliminating older and much less reliable models and replacing these with new, innovative and higher quality vehicles.
2015 Kia K900
Kia has been selling cars in the United States since 1994 and with the help of its Hyundai cousin, it has been rapidly updating and expanding its product line. Although it is still considered a value-oriented brand, Kia now brings that value to the upper echelon of the market in its all-new, full-size Kia K900 sedan.
The Kia K900 takes the brand far beyond its ordinary roots to deliver a model that is in the size range of a BMW 7 Series, Mercedes-Benz S-Class, Audi A8 and the Lexus LS. Its 5.0-liter V-8 engine, rear-wheel drive layout and riot of high-end materials and technologies lifts this Kia into another realm.
If the Kia K900 looks familiar, you probably have seen its design language on its Optima and Cadenza sedans. Moreover, the sedan's size roughly parallels the Hyundai Equus, its close cousin with which it shares its platform, engine, transmission and other components. Call it "badge engineering" if you will, but there are some distinctives present to include: unique headlamps and daytime running lights, decorative fender vents, special tail light treatments and aluminum alloy wheels.
Where Hyundai tries to "hide" the fact that the Equus is a Hyundai, in the K900 Kia badging is found in all the usual places including on the hood, the trunk and on the wheels. I sensed in the K900 that Kia wants to change brand perceptions and isn't worried that consumers will be confused or show resistance. In any case, expect that Kia will sell only a few thousand K900 sedans per year — September's sales came in at just 56 units delivered.
Standard V-8 Engine
Introduced last winter as a 2015 model, the Kia K900 is powered by a 420-horsepower V-8 engine paired with an 8-speed automatic transmission. It has a starting price of $59,500 and provides a $6,000 VIP package. As equipped, the 2015 Kia K900 cost $66,400 — or at least $10,000 less than its European and Lexus competitors.
Unlike the Hyundai Equus, Kia plans to introduce a V-6 Premium edition within the coming months. That move will push the K900's price point lower, but it won't mean you'll get a stripped sedan: Kia has promised luxury and technology packages to burnish your sedan. Expect that the "budget" K900's appeal to extend to current Lincoln Town Car and Cadillac DTS owners — more about that later.
---
2015 Kia K900
View manufacturer details and pricing
---
Generous Room for Five
Inside, the Kia K900 provides generous seating for five adults. The interior is covered in leather on the seats, across the dashboard and on the door panels. Wood inlays, brightwork trim and a felt headliner add to the high-end feel of this luxury sedan. Wherever cheaper materials are used, Kia took pains to ensure that they blend in without much notice.
The front seats are supportive, comfortable and are adjusted by buttons placed on the doors next to the handles. It takes some getting used to, but it reduces the usual confusion driver's may experience when adjusting their seats. Heating and cooling controls are also on the door; the driver's lumbar support is the lone switch on the seat.
Kia provides an electronic tilt and telescopic steering wheel, what allows the driver to find the precise position when taking to the road. Cruise and secondary controls are on the steering wheel; the lights and wipers are controlled by column-mounted switches. Buttons for parking assist, traction control, trunk release and lane departure warning are to the left of the steering wheel, located on the instrument panel.
Technologies and Cabin Layout
Kia makes use of an electronic instrument panel with analog-looking speedometer and tachometer read outs. A large, bright digital driver's information display is centered between the two meters.
The center console offers a clean layout marked by a 9.2-inch color display. That display is controlled by a dial found between the transmission stick and the deep center storage. Once you get used to the dial, you can flick it to whatever setting you want without taking your eyes off the road. A head up display, incidentally, provides your speed, tells you when you're leaving your lane and warns you when a car approaches your blind spots.
The transmission shifter is different from what you may be used to using — you push it forward to go into reverse and pull it toward you when you are in drive. Place it in park by pressing the "P" button at the top of the stick. I've operated these type sticks before, overcoming the initial confusion that this layout causes.
Below the center display are switches and knobs for climate control and the audio system. A covered compartment at the base of the console is large enough to hold your smartphone. It comes with a 12-volt outlet, an auxiliary port and a USB port. A covered cup holder compartment for two drinks is to the right of the transmission stick.
Limousine-Like Rear Compartment
The rear seat is a bench layout, offering excellent room for three, but best enjoyed by two. The center and outboard right side seat are controlled by two switches on the door, moving the seat forward and back or up and down. A similar switch arrangement on the left side controls the other passenger seat.
I'm all for riding comfort in big sedans — Kia K900 customers will appreciate the fold down arm rest compartment that takes away the center seat position. When opened, you get the arm rest, a storage compartment and access to additional seat controls to include: lumbar support, seat adjustment, heating and cooling. You can even control the front passenger seat when you're ready to stretch out and take a nap: limousine drivers take note!
Driven: 2015 Kia K900
On the road, the Kia K900 behaves a lot like a traditional American sedan. Its ride is soft, feedback virtually nonexistent and handling is fair, at best. You're not getting a European sedan as the steering and suspension are calibrated to deliver uninvolved handling and soft-as-a-pillow ride. Kia is aiming the K900 squarely at buyers who place a quiet cabin, numb handling and a cushy ride over sport sedan characteristics. You do have three drive modes to select — the sport mode tightens the suspension dampers.
The V-8 is more than sufficient for this sedan, providing generous amounts of power as needed. The transmission shifts smoothly through all forward gears — you'll hardly notice its presence. The sedan accelerates quickly and moves its 4,500+ pound bulk with ease. "Charles, take me to the Metropolitan — we have no time to lose!"
Trunk Space, VIP Package
Trunk space comes in slightly smaller than other cars in this class, providing space equal to what you would find in most midsize sedans. Still, at 15.9 cubic feet, you should have enough room to bring luggage for five for a long weekend. There is no passthrough from the trunk to the passenger compartment.
With a lengthy list of standard items, including a panoramic sunroof, you might overlook the $6,000 VIP package. That package is worth the price, bringing in such amenities as: head-up display, an updated instrument panel, advanced cruise control, a surround view monitor, an extendable driver's seat cushion, power adjustable front headrests, and multiple rear seat upgrades — lumbar support, recline control, adjustable headrests and ventilation.
It's a Wrap
If you are looking for a fully loaded, luxury sedan and labels mean little to you, then the Kia K900 should be on your list. The sedan doesn't provide the driving feedback or handling of the European models, but like the Lexus LS it takes direct aim at Cadillac and Lincoln owners who no longer have access to a traditional, full-size luxury barge.
2015 Kia K900
Sticker price from $59,500
Price as tested: from $66,400
Seats 5 occupants
5.0-liter 32-valve V-8 gasoline engine
420 horsepower @ 6,400 rpm
376 foot-pounds of torque @ 5,000 rpm
3.78 inches bore by 3.43 inches stroke
Engine compression ratio: 11.5-to-1
8-speed automatic transmission
Wheelbase: 119.9 inches
Length: 200.6 inches
Width: 74.8 inches
Height: 58.7 inches
Passenger volume: 110.8 cubic feet
Storage volume: 15.9 cubic feet
Towing capacity: NR
EPA: 15 mpg city, 23 mpg highway
Regular grade gasoline
Fuel tank: 19.8 gallons
Curb weight: From 4,555 pounds
IIHS safety rating: NR
Limited vehicle warranty: 5 years/60,000 miles
Powertrain warranty: 10 years/60,000 miles
Corrosion warranty: 7 years/Unlimited miles
Vehicle assembly: Korea
---
More Car Reviews
Just Out: 2015 Audi Q3 Crossover
Sweet Swede: 2015.5 Volvo XC60 T6 Drive-E
Top-of-the-Range Subaru Legacy 3.6R Limited Delivers
---
See Also — At a Glance: 2019 Kia K900
2015 Kia K900 photos copyright Auto Trends Magazine. All rights reserved.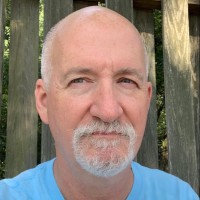 Latest posts by Matthew Keegan
(see all)