Dacia has ambitious plans for 2025, wanting to extend their cost-efficiency principle in the European market with as many as three new models. One such model is the concept vehicle currently known as the Dacia Bigster. Their goal is simple: to finally introduce a medium-sized people-mover into their current roster.
---
---
Future Dacia Product
Dacia, based in Romania, has a few more vehicles up their sleeve. One is the Dacia Spring, their new all-electric model that took Europe by storm. The Bigster and their other two undisclosed models will have powertrains ranging from regular internal combustion engines (ICE) to alternative fuels or even a hybrid. That's quite exciting for a brand renowned for keeping their cars accessible to all.
As mentioned, the Dacia Bigster will find itself competing with other medium-sized models, known in Europe as the C-segment. However, this train of thought is somewhat peculiar. The European C-segment comprises small family cars, including the Volkswagen Golf or the Toyota Corolla, and not SUVs. Still, the Dacia Bigster's 15-foot-long vehicle fits in the segment, rivaling an Estate Volkswagen Golf. There are no other dimensions available now, but as far as we can tell, the Bigster may match the size of a Honda CRV.
The Boxy Dacia Bigster
Lately, Dacia has stepped up their design ideology, making vehicles that can be, at the least, quite eye-catching. The boxy Bigster is no exception. Dacia employed some clever usage of recycled plastics to give it cladding around the wheel arches, much like the new Subaru WRX. Moreover, their goal was to keep it as affordable and environmentally friendly as possible while avoiding unattractive chrome highlights. The Y-shaped headlights have been slightly revamped, featuring one of the most ingenious designs on the market. They made the badge a part of the headlight assembly, showcasing a great deal of flow.
Dacia also used the same Y-shape design for the taillights, showcasing smart symmetry. There's also a bunch of cladding on and around the grille, which when coupled with its impressive ground clearance, the Bigster looks quite capable for off-roading. However, we're still talking about a concept model and the design cues are subject to change.
Spacious Five-Passenger Room
The interior is a mystery though. However, a reviewer managed to take a small video of the cabin through the outside windows. If it stays the same, we will see heavy use of solid recycled plastic, along with a generous infotainment system and a fully digital gauge cluster, which appears to work as a secondary screen for telemetry or other similar functions. (2) Seeing how Dacia targets the mid-sized family car market, we can expect the Bigster to be a roomy five-seater.
Even if we're talking about a concept vehicle, Dacia disclosed that the Bigster will ride on Renault's CMF-B platform. This platform is found extensively on cars such as the Renault Captur, Nissan Juke, and the Dacia Sandero, to name a few. Knowing this, we can assume that the powertrains will be shared with those models, but Dacia will most likely use the more powerful options due to weight considerations.
Powertrain Choices
As such, we can expect a turbocharged 1.3-liter in-line four outputting 140 horsepower and 192 pound-feet of torque, or maybe a hybrid powertrain, with Renault developing a new 1.8-liter engine for such an arrangement (3). Their turbodiesel 1.5-liter in-line four will also appear without a doubt.
Seeing how we're talking about Dacia; a manual transmission seems guaranteed to be standard. However, a hybrid powertrain will require some sort of an automatic transmission, while Dacia's automated manual transmission might be an option too.
Limited Safety Gear
Dacia isn't a leader on safety features as cost is a factor. For example, adding lane assist or rear-cross-traffic alert would increase the price substantially, and that's not what Dacia wants to do. Most safety features will include a suite of airbags and mandatory safety systems such as the tire monitoring pressure system.
Notably, there are some additional prestigious options on the fully optioned Duster, such as a backup camera, blind-spot monitors, or emergency braking, which will probably be seen on the Bigster as well.
Pricing and Availability
Pricewise, we can expect the Dacia Bigster to be more expensive than the Duster. Most likely it will have a base price a bit higher than its most expensive trim. Thus, a starting price in the range of US$22,000 to US$25,000 is likely. Indeed, that's adequate for winning some customers from other manufacturers who supply smaller CUVs at around the same price point, such as the Volkswagen T-Cross.
The Dacia Bigster is nothing short of promising, seeing how cleverly marketed it is, along with how well it's designed. To make their cars so affordable, Dacia usually relies on making the interior as bare-bones and inexpensive as possible. If they somehow manage to develop an attractive and comfortable interior at this price point, Dacia will have for themselves a real winner. Its debut is unknown, but we can expect a clearer picture sometime in the second quarter of 2022, with perhaps a release date in late 2023.
---
References
---
Dacia. Dacia announces future plans along with All-New Concept. [Online].
Tafra Channel. New Dacia Bigster – Next-Gen Dacia SUV Offroader Exterior & Interior. [Online].
L'argus.fr. Dacia et Renault préparent une nouvelle version hybride 1.8 E-Tech. [Online].
AutoExpress. Best new cars coming in 2022. [Online].
---
Photo Credit
---
PavelD, Public domain, via Wikimedia Commons
Dacia Bigster concept photo courtesy of the Renault Group.
---
See Also — Car Manufacturers: Who Owns What?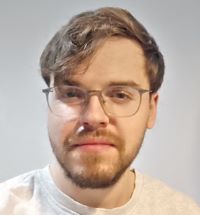 Latest posts by Cristian Puscasu
(see all)