A North Carolina-based nonprofit is making a difference for thousands of residents.
Updated August 19, 2019, to reflect office changes.
---
Without a car, low-wage earners must resort to using public transportation — if that option is even available to them. In a pinch, they may call for Uber or Lyft, hail a cab, or ask a neighbor or a friend for a ride.
Living without a vehicle can be extremely difficult for some, which is why "Wheels4Hope" is making a difference for thousands of North Carolina families.
Laying a Foundation
Founded at West Raleigh Presbyterian Church in 2000, Wheels4Hope was set in motion by a law professor (John Weistart) and a car guy/engineer (Chris Simes) to respond to what they saw was a pressing need among people of limited means.
These men understood that without a vehicle certain pursuits we may take for granted — such as getting to work, keeping doctor's appointments, or pursuing job training — are just not possible. For transportation=restricted individuals, the cycle of poverty might remain unbroken unless partners, including the faith-based community, interceded.
The two men organized Wheels4Hope as a non-profit 501(c)(3) organization and began their work. Wheels4Hope now teams with local churches and business partners to provide vehicles for needy families.
The entire community also provides assistance with cash donations and vehicles — working or non-working. Most donated vehicles are repaired by volunteers and then sold to eligible families for a flat rate of $500. Their cost is usually thousands of dollars below the vehicle's market value.
In 2009, the organization brought in a new board of directors and secured a corporate sponsor, Carquest Auto Parts. Wheels4Hope also moved to a larger garage. These changes have resulted in an increase in car donations and placement vehicles.
Reconstructing Broken Lives
On Sept. 1, 2014, the vehicle donation total for Wheels4Hope stood at 1,890. One of the recent recipients was LaSherron, a single mother of three.
On a Saturday morning in August, LaSherron rose early to share some good news with her children: their prayers for a vehicle had been answered and the family would take possession of a clean 2002 Honda Odyssey EXL minivan that morning.
Delivering vehicles to waiting families is a very public affair. When it came time to bless LaSherron, Wheels4Hope worked with a local partner, Cars and Coffee Raleigh Grande, to present the Honda to her family. Hundreds of people witnessed the car blessing, accompanied by speeches, the presentation of car keys, photo opportunities, and interviews.
Presenting Wheels4Hope
For LaSherron, referred by the Catholic Charities of Raleigh — Support Circle Program, getting a vehicle meant that she could now go to work and school without relying on public transportation. Mobility issues that had long plagued the family were ended.
Auto Trends reached out to Wheels4Hope to learn more about this impactful organization. Carol House, External Relations and Compliance Coordinator for the nonprofit provided additional background details. She noted that Wheels4Hope is currently serving the Triangle (Raleigh, Durham, Chapel Hill, et al) and Triad (Greensboro, Winston-Salem and High Point) regions.
When I noted that I had discovered a local Craigslist ad for a pair of Wheels4Hope vehicles, Ms. House explained that not all donated cars meet the program's requirements and are, therefore, sold to the public.
The proceeds from each sale are then poured into the program. Public sale vehicles are available on Tuesdays and Thursday in the Triangle and on Mondays in the Triad — those locations are listed at the end of this story.
Another one of the nearly 2,000 families and individuals helped by Wheels4Hope included LaTonya, referred by The Carying Place, a Christian ministry. LaTonya, who works full time and cares for her two pre-teen children, took possession of a 2002 Dodge Grand Caravan.
The vehicle arrived just in time as she could no longer afford the payments on her leased vehicle that was about to be repossessed. LaTonya revealed, "I am able to put my kids in activities and provide them with transportation to get there or get my kids the tutoring they need."
When her husband abandoned the family, Tara was left to raise three children (ages 2, 3 and 11) by herself. The family soon found themselves homeless and trying to maintain a 1997 Dodge Caravan in need of a new catalytic converter, something they had to have to pass inspection but could not afford.
The Carying Place referred Tara to Wheels4Hope, which presented the family with a 2001 Chrysler Town & Country.
Tara's family now has an apartment of their own and mom has secured employment. She calls her vehicle a "blessing from God," with a nonprofit organization, community partners, businesses, and people like you making it possible.
Making a Difference
If you are interested in purchasing a vehicle offered for public sale, the following addresses and phone numbers should be consulted. Each location is staffed by volunteer salespeople.
Wheels4Hope Triangle
411 E. Durham Rd
Cary, NC 27511
919-832-1941
Wheels4Hope Triad
4006 Burlington Road
Greensboro, NC 27405
336-355-9130
---
Photos copyright Auto Trends Magazine. Logo courtesy of the Wheels4Hope.org. All rights reserved.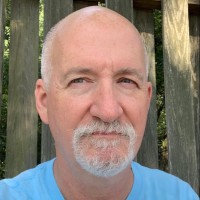 Latest posts by Matthew Keegan
(see all)