Fourth-generation Subaru Forester debuts.
---
Subaru has the midas touch as everything it makes seems to turn to gold. This Japanese automaker is much smaller than its homegrown contemporaries Toyota, Nissan and Honda but it may yet avoid the fate of its even smaller rivals that have left the US market or are still struggling to hold on.
Toyota's 16.7 percent stake in Subaru's parent company (Fuji Heavy Industries) must be recognized, but regardless of its giant patrons support, Subaru continues to build small vehicles that are big on quality, reliability and safety.
This writer spent a week with a 2014 Subaru Forester 2.0XT Premium edition, the fourth generation of this popular SUV.
2014 Subaru Forester Review
The Subaru Forester emerged on the scene in 1998 just as compact SUVs were beginning to catch on. You can consider the Forester as Subarus answer to the Toyota RAV4 and Honda CR-V, two of the earliest crossover utility vehicles to form this segment.
Other competitors include the Nissan Rogue, Ford Escape, Kia Sportage, Mitsubishi Outlander, Mazda CX-5, Chevrolet Equinox and the Volkswagen Tiguan.
Heading Out
I'm heading to the farmer's market to pick up some corn and will be see you in a bit. That, "bit" as my wife would tell you might mean anything from 30 minutes to a few hours.
This time it would represent a 2.5-hour trip as I navigated the Forester on a 95-mile journey that began in Raleigh and snaked through the Harnett County countryside.
There is a bit of redundancy in that last statement too as this central North Carolina county is dominated by wide-open land with you pick 'em blueberry and blackberry fields, cattle everywhere and the occasional slow-as-molasses farm tractor creating a traffic tie-up in the most obscure places.
The bulk of my test drives are usually accomplished in one day as I head out with my oldest son to destinations around the Tarheel State. There are occasions, however, when a separate trip sans family is in order, usually to give Dad the opportunity to clear his mind and open 'er up.
The day before we splashed our way through Moore County, crossing over a bridge that had been topped by flood waters. The bridge held, the Forester sloshed forward and we were safely back home before we knew it.
Interstate highways are not my favorite way to get around, but I-40 did quickly take me to Harnett County, enabling me to pick up NC 210 and pass my way through Angier and on to Lillington, the county seat.
Welcome to the heart of Harnett County stated the Lillington town limit sign, an atypical small Carolina county seat with just over 3,000 residents, a partially vacant downtown and the usual big box retailer sitting just outside the town where farmers once plowed.
Blue Highways
The appeal in driving on NC210 and then connecting with NC421 was two-fold: it gave me the opportunity to see what the Subaru Forester could do and it also allowed me to enjoy a pair of blue highways.
Yes, blue as in William Least-Heat Moons Blue Highways, a 1982 tribute to Americas back roads that once dominated the landscape before the interstate highway system began to take shape in the 1950s.
I had read Moons book while in college, enjoying his account of traveling across America in an old van on roads that few people traversed. His soliloquies introduced the reader to people that seemed impervious to change and to towns that were bypassed and forgotten as new red highways replaced ancient blue highways.
The blue by the way had nothing to do with the authors mood rather, it described the color of the roads delineated on old road maps. Remember Rand-McNally?
Paper maps are now part of a bygone era, with in-cabin navigation systems helping to connect people from point to point. Only the tested Subaru Forester 2.0XT Premium did not come with one. Instead, GPS navigation is included with a $5,000 Touring package upgrade, raising the Foresters base price up to $32,995. Ouch.
No matter, I had my iPhone with me and the maps app activated to help me find my way around. Still, I ignored nearly every turn-by-turn command as I punched the Forester down NC210, having shifted the continuously variable transmission to manual and choosing Sport Sharp for my paddle-shifting pleasure.
Subaru Forester Considerations
Subaru has outfitted the new Forester with three driving modes: regular, Sport mode simulating six forward gears, and Sport Sharp with its eight gears. They aren't real gears by any stretch of the imagination, but you can detect the engine begging you to shift as you press down on the pedal.
An added bonus is that the appropriately named Sport Sharp enhances throttle response for a more spirited drive. From a dead stop the turbocharged 2.0-liter BOXER engine likely wont fulfill your need for speed, but once you're in third gear up you'll sense the performance possibilities.
Instead of heading north on NC401 through Raven Rock State Park I chose NC421 and followed it to US Highway 1 north and then back home. Raven Rock would have been the perfect place to test the Foresters off-road prowess, but flood waters from Tropical Storm Andrea had yet to subside.
That's where I would have liked to test the Foresters X-Mode, essentially a hill ascent/descent feature that takes over the SUVs engine, transmission, all-wheel-drive and other key systems, to get you where you're going. New for 2014, I expect that it will be one of the new Foresters more important selling points.
The 2014 Subaru Forester is otherwise not a radical departure from the previous model. The cabin is comfortable, yet uncomplicated and the large, upright windshield welcomes ample quantities of natural light.
A fun feature to have open on warmer days is the panoramic moonroof, what dramatically increases lighting and brings in the surrounding air. And if that air has you traveling down a blue highway, you just may pick up scents of an America that others have forgotten, what you can still enjoy whenever that mood strikes your fancy.
2014 Subaru Forester 2.0XT Premium Specifications
Sticker price from $27,995
Five other trim levels available
Seats 5 occupants
2.0-liter DOHC 16-valve turbo I-4 engine
250 horsepower @ 5,600 rpm
258 foot-pounds of torque @ 2,000 rpm
3.31 inches bore by 3.54 inches stroke
Engine compression ratio: 10.5 to 1
CVT with manual shifting
Wheelbase: 103.9 inches
Length: 180.9 inches
Width: 70.7 inches
Height: 68.2 inches
Passenger Volume: 113.1 cubic feet
Storage Volume: 74.7 cubic feet
Towing Capacity: 1,500 pounds
EPA: 23 mpg city, 28 mpg hwy.
Fuel Tank: 18.5 gallons
Curb Weight: From 3,296 pounds
Vehicle Assembly: Ota Gunman, Japan
---
Photo copyright Auto Trends Magazine. All rights reserved.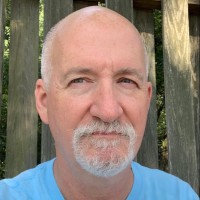 Latest posts by Matthew Keegan
(see all)