AutoPacific announces latest winners.
Two domestic brands received some very good news this week when AutoPacific announced the results of its 18th annual Vehicle Satisfaction Awards (VSA). Ford's luxury brand, Lincoln, and GM's truck brand, GMC, won the premium and popular brand ratings respectively.
Lincoln Revival Continues
The results were especially significant for Lincoln, a brand that the Ford Motor Company has pledged to revive following years of flagging sales. Indeed, Lincoln is receiving new product with its compact MKC crossover, what is just now beginning to appear in Lincoln showrooms. The MKC joins the all-new MKZ/MKZ Hybrid and will be followed later this year by the next generation Navigator.
AutoPacific's VSA is designed to objectively measure owner satisfaction, using 50 separate attributes to gauge customer satisfaction. Those attributes include factors such as performance, fuel economy, interior comfort and convenience.
"Vehicles that score highest in the Vehicle Satisfaction Awards are delivering value and satisfaction across a wide range of attributes," explained George Peterson, president of AutoPacific. "The winners perform well in 50 separate categories that objectively measure the ownership experience."
Vehicle Satisfaction Award Participants
AutoPacific's VSA is based on responses provided by more than 92,000 new vehicle owners. VSA is an important industry standard, one that automakers watch carefully as they track model and brand progress.
Besides Lincoln and GMC, Mercedes-Benz won VSA's president's award for the highest VSA score ever for a single model in it S-Class sedan. The Mercedes-Benz S-Class also finished atop the premium luxury car segment for 2014.
Lincoln Garners Three Winners
Three Lincoln models finished first in their respective categories for 2014. The Lincoln MKS was named the top executive luxury car, the Lincoln MKZ garnered the luxury mid-size car segment and the Lincoln MKZ Hybrid won the hybrid car/EV segment.
"With the launch of each new car and truck, carmakers try to improve the product and increase the satisfaction of their buyers," explains Peterson. "By surveying a substantial number of owners who have purchased a new 2014 model year vehicle, AutoPacific's VSA provides an objective measurement of how well the makers are doing. More than one-third of new vehicle buyers are positively influenced by objective awards based on owner ratings when deciding on a new car or truck."
GMC Wins Two Segments
Two GMC models also finished first. The GMC Sierra won the light duty pickup truck honors and the GMC Acadia took the large crossover SUV segment. Mercedes-Benz, Kia and BMW also had a pair of first place finishers.
Although not named as a leading brand, Chevrolet managed to pull down the most awards in winning four categories, including large car (Impala), economy car (Sonic), sporty car (Camaro) and sports car (Corvette).
Other brands with one winner each included Ford, Infiniti, Cadillac, Toyota, Nissan, Honda and Hyundai. The 2014 VSA covered 274 models across 32 brands.
AutoPacific's results were announced two days ahead of J.D. Power's 2014 Initial Quality Findings. These types of surveys play an important role in helping consumers decide what vehicle to purchase and are anxiously awaited by industry leaders.
---
See Also — Tesla Model S Tops Owner Satisfaction Survey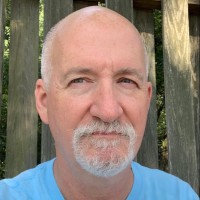 Latest posts by Matthew Keegan
(see all)