2013 US Auto Sales Recap
Updated Jan. 4, 2014.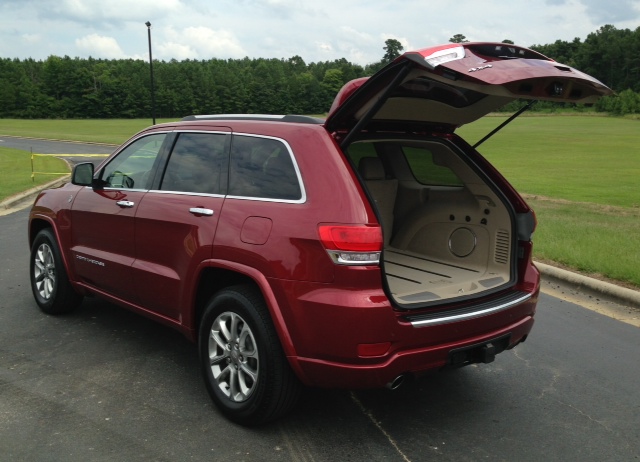 The 2013 US auto sales calendar officially came to end on Jan. 2, marking the fourth consecutive year of sales improvement. For 2013, sales rose by 8 percent as 15.6 million passenger vehicles were sold. That number is within range of the 16.1 million units sold in 2007, the last stable sales year before the Great Recession kicked in.
As expected, the Ford F-150 was the best selling vehicle followed by the Toyota Camry. The F-150 has been the best selling pickup truck for 37 consecutive years and the Toyota Camry has owned the car market every year except for one since the new millennium. Both models have been facing stronger competition in recent years, but each manufacturer has found ways to keep these models atop of their respective categories.
Read on for a closer look at how each manufacturer performed in 2013.
The Detroit Three
Ford and Chrysler reported a sales increase for Dec., while GM sales fell by 6.3 percent. Still, GM remains the top selling automaker in the US market, moving 2,786,078 units for 2013, up 7.3 percent for the year. Meanwhile, Ford closed the gap and finished a strong second with 2,485,236 sales, up 10.8 percent over 2012.
John Felice, Ford vice president, U.S. Marketing, Sales and Service, explained Fords success, what helped the automaker achieve its best selling year since 2006. "We saw strong growth across the entire Ford lineup and made significant gains in the import-dominated coastal markets. California in particular has showed much promise for Ford.
Chrysler sales continue to rise and topped 1.8 million units, although barely, beating that threshold by 368 units. Chryslers sales were up 9 percent for the year with Ram and Jeep accounted for that increase. The Chrysler Group also enjoys a 45 month streak of increased month-over-month sales.
The Big Three, Japanese Style
Toyotas Dec. sales were down by 1.7 percent, but the Japanese automaker finished up by 7.4 percent for the year based on 2,236,042 units sold. Although the Ford brand outsold Toyota, Toyota claimed the retail sales mantle as it has a much smaller percentage of fleet vehicle sales than Ford. The Camry is once again the best selling car in America; Toyota also reported big gains for its Avalon sedan, its RAV4 crossover and its Prius family.
Bill Fay, Toyota division group vice president and general manager, offered an especially upbeat outlook for the year ahead. "The auto industry was a consistent bright spot in the economic recovery throughout 2013. We expect the economy will continue to gain strength in 2014, with car sales rising to pre-recession levels."
Honda sales fell by 2.4 percent in Dec., but rose by 7.4 percent for the year to 1,525,312 units sold. As has been the case, Hondas top three selling models Accord, Civic and CR-V accounted for the bulk of the sales, with more than 1 million units sold combined.
Nissan sales rose at the highest level among the Big Six manufacturers, increasing by 10.5 percent. For the year, Nissan sales rose by 9.4 percent finishing with 1,248,420 units sold. Its best selling vehicle was its Altima line with 320,723 units sold followed by the Rogue, with sales of 162,751 units.
Hyundai and Kia
Hyundai sales increased by 2.5 percent for the year on 720,783 units sold, its best-selling US sales year ever. However, its sales fell short of the 734,000 units it had expected to sell according to Reuters.
Kia reported its second-best US sales year ever, but that follows its best year in 2012. Kia sales fell by 4.2 percent with capacity constraints and stiffer competition weighing in. Sales of its Optima sedan rose by approximately 2 percent based on 155,893 units sold. Sales of its Soul CUV rose as well, moving past the Sorento as the brands second best-selling model.
The European Luxury Makes
BMW led among the luxury makes in 2013, selling 375,382 BMW and Mini models for the year. BMW sold 331,401 vehicles to Minis 43,981 vehicles.
Mercedes-Benz was second among the luxury makes, selling 312,534 units according to USA Today. Dec. sales rose by 17 percent; Mercedes finished up 14 percent for the year.
Audi sold 158,061 vehicles, up 13.5 percent for the year. Audi had its best Dec. ever, selling 17,013 vehicles, the first time that it passed 15,000 units for that month. Its Q5 and Q7 SUVs accounted for much of the brands gain this year with 40,355 Q5s sold for the year.
Mark Del Rosso, Executive Vice President and Chief Operating Officer, Audi of America, thanked American consumers for embracing the brand. "These record results show the payoff from our longstanding strategy to build the Audi brand through exciting products, committed dealer partners and a sustainable business model."
Subaru, Volkswagen, and Mazda
At the rate that Subaru is growing it may one day threaten the market leaders. The niche Japanese automaker is enjoying record sales and even moved past the Volkswagen brand for 2013. In 2013, Subaru sold 424,683 units (up 26.2 percent) to Volkswagens 407,704 vehicles sold (down 6.9 percent). Subaru sold 123,592 Foresters (up 61.9 percent) and 118,049 Outbacks (up 0.4 percent) for the year.
Mazda sales fell by 15.7 percent for Dec., but that did not stop this automaker from enjoying a 2.5 percent sales increase based on 283,946 units sold. Notably, it wasn't the Mazda3 that helped move sales in 2013, rather it was increased demand for the Mazda6 and a sharp increase in CX-5 sales (up 83.2 percent) that lifted Mazda.
The Rest
Tesla Motors sold 19,351 Model S vehicles in 2013, the first full year of sales for this sedan. Volvo sales fell to 61,233 units, down 10.1 percent for the year. Mitsubishi sales moved up by 7.7 percent finishing with 62,227 vehicles sold. Jaguar Land Rover sold 66,962 vehicles, up 20.3 percent; Porsche sales rose by 20.8 percent to 42,324 vehicles sold. Ferrari (2,053 units) and Maserati (4,768 units) rounded out the market.
---
Note: 2013 US auto sales data is based on manufacturer reports, data derived from Motor Intelligence (AutoData Corp.), and the previously mentioned news outlets.