For three years running, Consumer Reports has issued its Annual Car Brand Report Cards. This publication reviewed 28 car brands with a US market presence and assigned scores to each one. Lexus, as usual, topped the list, but there were some surprise moves up and down the ratings that should be noted.
The Buick marque has certainly come a long way in a short time. Six years ago, GM saved Buick and killed Pontiac, a move that resulted in much angst as well as invited a firestorm of criticism. Many had felt that GM was trading a promising, youth-oriented brand for an aged and largely forgotten make with no real purpose.
Well, this week Consumers Report essentially vindicated GM's decision by recognizing Buick with a Top 10 spot in its latest Consumer Reports Annual Car Brand Report Cards.
Buick's ascendancy moved it into the seventh spot and that score also represents the second consecutive year that it outperformed the other domestic brands. Buick has enjoyed a strong makeover, one that has yielded several new products, including the Verano and Regal sedans. Furthermore, a 2+2 cabriolet will arrive next year and the Avenir concept has received much praise.
Twin Tenets of Grading
Consumer Reports bases its brand report card on two factors: road-test score and predicted reliability. It is only the third year that CR has combined these twin tenets, representing a composite score for models across an entire brand's line.
Once again, Lexus led all comers with very good scores for road-test performance and exemplary reliability. Mazda took second place, impressing CR's editors, especially given that half of its models were redesigned in the past three years. Redesigns often are plagued with quality issues initially, what adversely affects scores. But not so with Mazda.
Third, fourth and fifth place were taken by Toyota, Audi, and Subaru respectively. On the other hand, some brands have stumbled in recent years, including Acura and Infiniti. Mercedes-Benz took the biggest tumble, falling from 10th to 21st place. For M-B, CR cited problems with several models, including calling the CLA four-door "coupe" unreliable.
FCA Brands Continue to Lag
FCA brands continue to perform poorly, with Chrysler, Dodge, Jeep and Fiat each performing near or at the bottom.
Despite the low scores, FCA brands such as Ram and Jeep continue to do well in sales. Indeed, Ram and Jeep have consistently been grabbing a larger slice of the market share pie in the past five years. Will quality concerns catch up with FCA?
The Top 10 by Car Category
Besides rating the brands, CR also shared top picks from 10 popular car categories. The winners were tested in three areas: road test, reliability and safety with the publication relying on problems its subscribers reported on 1.1 million vehicles. Crash testing data from the federal government and the IIHS were also considered.
Winning the best overall score was the Tesla Model S. This electric vehicle has been a CR favorite since it arrived for the 2012 model year. The Model S is prized for its sleek exterior, upscale cabin and, of course, for its EV attributes.
Subaru won the most awards, three, by taking the best compact car (Impreza), best midsize car (Legacy) and best SUV (Forester) categories. The Chevrolet Impala finished tops amongst large cars. The Toyota Prius was the foremost green car and another Toyota product, the Highlander, was the best midsize SUV. The Audi A6 won best luxury car honors and the Buick Regal was the top sports sedan. Lastly, the Honda Odyssey was recognized as the best minivan.
---
See Also — Chrysler: Out With the 300,In With the Portal?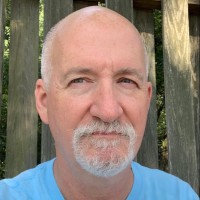 Latest posts by Matthew Keegan
(see all)