Your Aunt Mabel has shuffled off the mortal coil and has gone on to her eternal reward. At the reading of her will you learn that she bequeathed a few of her prized temporal possessions to you, her favorite niece. Standing out amongst the assorted paraphernalia was no ordinary conveyance, rather it is her rapturous late-model sports car. Certainly, Mabel was a Denise McCluggage acolyte, and took to the speed track every chance she had.
Transferring title of Mabel's Porsche Cayman S will take a bit of work on your part. The Department of Motor Vehicles in the state where the decedent resided is the first place to start. In general, you will need to do the following to transfer the car title of a deceased person to you:
Procure the Proper Documents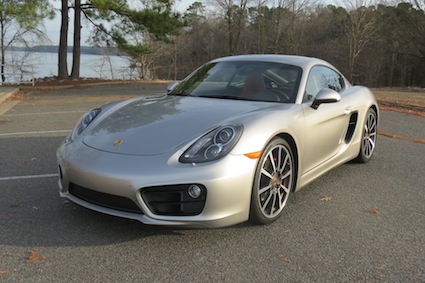 The state's DMV will require certain documentation concerning all matters of a deceased person. For starters, you need to gain possession of Mabel's driver's license. If she was no longer driving at the time of her passing, but had a valid government-issued photo identification card, then that may suffice.
Bring with you a photocopy of the decedent's death certificate. Please note that if you bring an original, it may be surrendered to the DMV. The DMV will also want you to return the decedent's disabled person parking placard if one was issued. Any special license plates will need to be surrendered too.
The next group of documents and forms may be exclusive to your state. This is where logging in to your state's DMV website, searching for "transfer the car title of a deceased person" and carefully reading the results will save you time and help you avoid a paperwork-induced headache.
Specifically, the state may require you to download a few forms. These may include:
a certificate of car title application, an affidavit for transfer without probate, a vehicle transfer and reassignment form, a statement of facts or any other form related to enabling you to complete the title transfer.
Car Title Notary and Fees
As you download and review the required forms, carefully follow the instructions to successfully complete each one. Avoid signing any form immediately as you may be required to have your signature witnessed and notarized. The court appointed executor will need to sign certain forms too. Find a notary public to help you accomplish this step with both you and the executor present.
Each form may require a specific fee to be paid. Or a general fee may be due when the car title transfer is complete. Again, this requirement will vary from state to state.
You should also know that when the car title transfer has been approved, there may be additional fees to handle including: car registration, income taxes and license plates. Concurrently, contact your insurance company and explain that you have acquired a vehicle and want it insured. Be prepared to pony up some serious cash for a high-end vehicle such as Mabel's Porsche Cayman S. You may need to shop around for new car insurance if the rate is too high.
Transfer Matters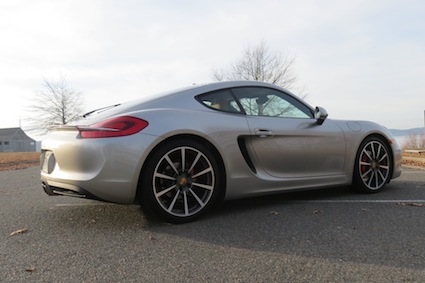 Consider yourself lucky if you are able to bring your documents to your local DMV and have them processed on the same day. In some states you must mail these forms to a particular address, therefore send those documents via certified mail, return receipt requested.
Please note that it may take several weeks before the actual title is in your hands. Notwithstanding the delay, title possession should not keep you from enjoying a car that is now registered in your name, insured and ready to take to the track. Thanks, Aunt Mabel!
See Also — Car Title and Personal Loan Collateral
Photos copyright Auto Trends Magazine. All rights reserved.