There are small cars and then we have the Mini Cooper. Occupying space between "A" and "B" segment models, the Cooper is downright diminutive. It is also iconic, tech-laden, comfortable, and a hoot to drive.
There is nothing quite the same as the Mini Cooper until you outfit this vehicle with a more powerful engine and pair it with a 6-speed manual gearbox.
The Mini brand is a wholly-owned BMW subsidiary. Thankfully, BMW goes to extraordinary lengths to give this quintessentially British brand its own identity.
The look is familiar even if the current crop of Mini models are much larger than the 1960s-era originals. The exterior styling cues point to the original, the interior is premium, and the BMW engines are simply fantastic.
Mini also delivers multiple body styles and variations to broaden this model's appeal. For 2022, the Cooper is available in Hardtop 2 Door, Hardtop 4 Door, Convertible and Electric versions.
Variations on the time-honored theme include Countryman and Clubman models. Our test model was a Hardtop 2 Door, therefore our review is mostly limited to the vehicle we reviewed.
2022 Mini Cooper S Review
The 2022 Mini costs from $20,600 for the budget Oxford Edition. Otherwise, this model starts at $23,750, including an $850 destination charge.
Our Cooper S model started at $27,750, but you will pay an additional $6,000 or more if you choose a John Cooper Works model.
Outside Features
From stem to stern, the Mini Cooper S is in the lilliputian part of the market. Yet, it is taller, lengthier, and broader than the original, placing it somewhere between mini and subcompact models. Arguably, the current model carries forward the styling considerations of the original with numerous modern touches.
Among the generation-connecting features are large round headlights, a raised beltline, and tidy proportions with no overhang waste evident. Unique touches abound, including custom striping, whimsical Union Jack taillights, and attractive wheels. Even on models with additional garnishment, the Cooper remains true to the melody.
Inside Features
That the 2 Door model seats up to four and the 4 Door up to five is what sets this model apart from the tiniest cars in its class. Yes, squeezing in four is just that – a pinch.
However, it is possible, especially if the rear seat passengers are themselves pocket-sized. Other than that, a pair of average-sized adults should find the front seats spacious and cozy.
Cargo space, though, comes at a premium as there is just 8.7 cubic feet behind the second row. Fold down that seat and storage capacity mushrooms to 38 cubic feet. It is a surprising amount of room and becomes even more valuable with the flat floor and underfloor storage compartment.
As for the interior layout, it is quirky and clean. The row of switches on the dashboard almost seem lifted out of an aircraft – they are firm, not flimsy, and add to the overall demeanor of this cabin.
Hooray for Thigh Extenders
Our test model came with some of the most comfortable front seats we have found in any small car. The thigh extenders are an always welcome highlight and are a BMW staple.
Take a long trip and you will find that the extender relieves some lower back pressure and shifts it to the thighs. We still recommend taking breaks on long trips, but with a seat design such as this one, stiffness is correspondingly reduced.
Cutesy and folksy may be a pair of terms to ascribe to the Cooper's interior. Certainly, the appearance is a cut above, bridging mainstream and luxury models with an abundance of soft-touch materials, metallic pieces, and quilted leather seats. There are some solid plastics present, but they are consigned to below eye level.
Besides the usual full power accessories, imitation leather seats, and air conditioning, the Mini Cooper offers several areas to upgrade. These include the mentioned quilted leather seats, heated front seats, dual-zone climate control, and ambient lighting.
Safety and Tech
Mini outfits the Cooper with forward collision warning, automatic emergency braking, and rear parking sensors. The list of available safety features includes adaptive cruise control, front parking sensors, and parallel park assist.
In the tech arena, several changes rolled out for 2022, including a fully digital and configurable instrument panel. This panel supplies the usual readouts, including a fuel gauge, speedometer, and tachometer. As for the color display, it is a new design with an upgraded layout and a new interface.
The list of standard features includes a 6-speaker audio system, HD Radio, and satellite radio. Bluetooth, Apple CarPlay, and two USB ports are included. Among the options is a wireless charging pad and a Harman Kardon audio system.
Start Your Engines
The 2022 Mini Cooper comes with three engine choices or four if you include the performance JCP Works model. That model is often sold marketed separately.
Choose the Oxford or base Cooper models and this one comes with a 1.5-liter turbocharged three-cylinder engine with 134 horsepower and 182 pound-feet of torque.
Move up to the "S" trim and this one gets a 2.0-liter turbocharged four-cylinder engine with 189 horsepower and 206 pound-feet of torque. Next, the same 2.0L engine gains larger turbochargers to produce 228 horsepower and 235 pound-feet of torque.
Move up to the JC Works and this one works the 2.0L engine to develop a whopping 301 horsepower and 331 pound-feet of torque. That engine is not strange to us as we found it in a BMW 2 Series model we drove a year ago.
As for the three main models, each one comes with front-wheel drive and a 6-speed manual gearbox. A 7-speed dual-clutch transmission is optional. Choose the Works and this one offers an 8-speed automatic (standard with the JCW CP).
On the Road
Blessing this writer with a manual gearbox is certain to elicit a wall-to-wall grin. We acknowledge that low demand for manuals means they are disappearing nearly everywhere. And, if the market shifts to electric vehicles, they will be gone forever.
So, let us hear it for #SaveTheManuals, row your own, and three-pedal foot action! There is not anything quite similar to it and Mini gratefully delivers.
The turbo-four in any guise is our choice here. First, there is ample step-off power. Second, it zips along with ease, darting in and out of traffic akin to a champ. Direct steering and balanced handling are two of its hallmarks.
Take the "Coop" on twisting roads and it hangs with the curves as you make your way forward. Tackling corners is a cinch – you will go in and out of them without drama.
The star, though, is the manual gearbox. Short and simple throws make it all so much fun. Coupled with clean clutch uptake and the shifting is almost effortless. And if you miss a gear, the "number" is listed on the instrument panel.
Yes, yours truly occasionally skips forward gears in his haste, somehow moving from second to fifth before realizing his mistake. No worries, you can quickly correct this and keep going.
Mini Cooper S Parting Thoughts
The Mini brand proves that fun driving is not dead. You can thank its relationship with BMW for keeping it alive. In effect, you wouldn't be wrong comparing the Mini to the smallest BMW car models, although there is some overlap in price and features, depending on the trim.
All in all, we think the Mini Cooper S is a great place to start. Add in a package or a few individual upgrades and your cost will approach $30,000. Certainly, that is more than competing mainstream models, but less than luxury makes. And right there that middle ground is where this marque shines best.
---
See Also – PHEV: 2018 Mini Cooper Countryman
Photos copyright Auto Trends Magazine. All rights reserved.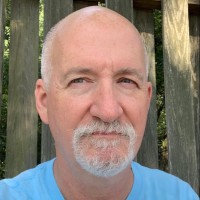 Latest posts by Matthew Keegan
(see all)