If you've shopped for an electric vehicle, finding something that costs less than $40,000 is a challenge. Typically, comfort, range, or something else is sacrificed to reach a palatable pricing level.
One significant exception is the Nissan Leaf, a model that brought full electrification to the masses in 2011. Its sub-$30,000 starting price makes it worth considering and with a generous federal tax credit, the 2023 Leaf may clinch it for some.
2023 Nissan Leaf Review
For 2023, the Nissan Leaf is refreshed. The grade levels have also been streamlined and are now limited to just two choices: S ($28,040) and SV Plus ($36,040). The destination charge is $1,095.
Electrified vehicles typically come with a federal tax credit. Until recently, manufacturers were limited to the number of vehicles that can be claimed (200,000 units), but the Nissan Leaf hasn't reached that threshold yet.
Moreover, the recently passed "Inflation Reduction Act" expands the credits, therefore eligible taxpayers can save up to $7,500 on their federal tax return. Although the Leaf's upfront cost doesn't change, consumers might save when they file their federal tax returns.
Exterior Remarks
The Nissan Leaf will not win any design awards, particularly these days as the competition delivers new models in style. The Kia EV6 and Ford Mustang Mach-E feature more thoughtful and attractive designs.
Then again, the far-pricier Tesla Model 3 with its anonymous front end looks unfinished. Give Nissan credit for at least improving the look with the current model to align with its handsome gas-powered vehicles.
The current Leaf is a four-door hatchback with clean and simple lines. It's in stark contrast to the first-generation model with its rounded body and oversized headlights, a design that screamed "electric car."
The V-shaped grille is sporty and houses the charging port. Blacked-out trim along the roof, front, and rear are design elements of note. Come to think of it, the 2023 Leaf is anything but plain.
Popular amenities such as fog lamps and heated side mirrors come with the SV Plus. Premium paint and a cargo cover are add-ons.
Interior Highlights
Electric vehicles are roomy, in part due to a lack of a drivetrain to consume passenger space. The Leaf seats five and is ideal for four, but comfortable for all.
We found the front seats are sufficiently contoured and supportive. Tall individuals may be pleasantly surprised by the amount of space offered. Oddly, the steering column tilts but doesn't telescope.
The rear bench seat offers excellent headroom, but restricted leg room. Still, two adults can sit there comfortably.
The 23.6 cubic feet of cargo space is useful. The flat space means loading and holding luggage sufficient for four is doable. Folding the rear seat, though, only increases that space to 30 cubic feet.
Electric vehicles are often equipped with weird-looking, space-age cabin designs with gobs of plastic dominating. The current Leaf dispenses with at least some of that drama, although the transmission shifter stick is one glaring exception.
Cloth seats are standard and they're manually controlled. Move up to the SV Plus and those seats are heated and include power driver control. A heated steering wheel is available. Full power accessories and air conditioning are included.
Technology Features
A digital gauge cluster incorporates an analog speedometer. Modern intersects conventional for a look that works. The Leaf features an 8-inch touchscreen display, connecting to an infotainment system that is easy to use.
A four-speaker audio system is standard, while a six-speaker unit comes with the SV Plus. More speakers would make for a better package, but this is what Nissan offers. Two knobs control the volume and audio tuning. Though traditional, this arrangement certainly is better than scratch-pad control systems.
Android Auto and Apple CarPlay smartphone compatibility is the rule these days and Nissan delivers. A quartet of USB ports, satellite radio, and available navigation round out the main features.
Safety Features
The Nissan Safety Shield 360 system is included in both grades. This system utilizes cameras, sonars, and radar technology to maintain the distance between the Leaf and other vehicles. Blind-spot monitoring and active lane control are also included.
Choose the SV Plus model and this one adds Nissan ProPilot Assist. This tech brings in elements of semi-autonomous driving. When activated, the Leaf moves forward, stops, and steers on its own. You need to sit behind the wheel and remain alert at all times; removing your hands from the steering wheel results in prompts to stay engaged.
Powertrain Choices
Electric vehicle powertrains are measured in kilowatts. The powertrain includes a battery pack that houses electricity derived from an electric connection. In the 2023 there are two choices. The S trim has a 40 kWh pack while the SV Plus is outfitted with a 60 kWh pack.
Simply put, the Leaf S pairs its lithium-ion battery with a 110-kilowatt electric motor that produces 147 horsepower and 236 pound-feet of torque. The SV Plus benefits from the larger battery and a 160-kilowatt electric motor that yields 214 horsepower and 250 pound-feet of torque. A single-speed automatic transmission turns the front wheels.
Charging times vary, with owners typically adding a Level 2 (240-volt) charger to their home. But with public fast charging available, a Leaf can be charged to 80 percent of its capacity in about 40 minutes (60 minutes for the SV Plus).
Competing models offer larger batteries for more power and a longer range. But models such as the Volkswagen ID.4 and Hyundai Ioniq 5 cost far more than the Nissan.
Driving Highlights
The overarching advantage of an electric vehicle has everything to do with power. Press down on the accelerator (don't call it a gas pedal) and instantaneous torque is realized. You might not drive with off-the-mark acceleration in mind, but when you do, expect the driver of the gas-powered muscle car to take notice.
Under normal circumstances, though, the Leaf simply moves forward with authority. The SV Plus comes with one-pedal driving. This means when this feature is activated, the Leaf automatically slows and eventually stops the moment you release your foot from the accelerator.
Sure, you're still encouraged to use the brake as needed, but this feature is fun to use. It also sends power to the electric battery and saves wear and tear on the brake system.
The Leaf is quiet when it starts, but outside noises easily intrude. Light steering, excellent maneuvering, and firm brakes are features of note.
There is no lack of passing power when you need it. Activate cruise control and the Leaf stays pace with traffic. In that mode it also conserves electricity. Keep an eye on the digital meter, though, to ensure that you're well within the range of your next plug-in. The touchscreen will guide you to the nearest station for quick or extended replenishment.
Nissan Leaf Considerations
Is the Leaf S worth the tradeoff of one-third less range for the price? It's an $8,000 question that depends in part on where you live.
For urban drivers with accessible connectivity, the range limitation may not matter. For everyone else, range anxiety may come in for anyone with a long commute. One matter to keep in mind: with tax incentives the Leaf S costs less than a gas-powered Nissan Altima sedan.
---
Photos copyright Auto Trends Magazine. All rights reserved.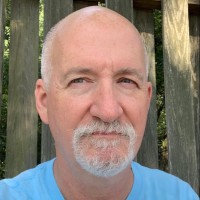 Latest posts by Matthew Keegan
(see all)