Volkswagen's first fully dedicated electric vehicle returns for 2023 with some updates, including a lower starting price.
---
EVs are still an expensive proposition for the average consumer, but with tax incentives, the gap has narrowed considerably.
The Volkswagen ID.4 comes with a competitive lease offer combined with a home charger and an installation credit, an option that may appeal to consumers who want to minimize their risk.
2023 Volkswagen ID.4 Review
Volkswagen offers the 2023 ID.4 in eight model variations: Standard ($38,995), Pro ($43,995), AWD Pro ($47,795), S ($43,995), Pro S ($48,995), AWD Pro S ($52,795), Pro S Plus ($51,445), and AWD Pros S Plus ($55,245).
Add $1,295 for the destination charge. Eligible shoppers may qualify for a $7,500 tax credit along with whatever local incentives are available.
The VW ID.4 seats five and comes with standard rear-wheel drive or available all-wheel drive. A single-speed automatic transmission sends power to the wheels.
For 2023, the new Standard trim lowers the ID.4's price. The 12-inch touchscreen display is now standard and includes software upgrades for ease of use. The remaining changes involve improved interior materials and a now-standard automated parking system.
Exterior Highlights
Volkswagen gave its designers some discretion when laying out the ID.4's canvas. Instead of the more formal look of its gas-powered models, the ID.4 has undulating lines across its profile. Coupled with its "floating roof," this Volkswagen seems at once elegant and sporty.
Despite the ID.4 not needing a grille because it lacks an engine, Volkswagen added stylistic elements to simulate one. This design approach contrasts with Tesla's SUVs and Model 3 sedan, whose grille-less fronts we find less appealing.
We commend the design team for integrating a luminous VW logo on the front, connected with LED lighting for a seamless and elegant expression.
Adaptive headlights and 20-inch wheels are found in most grades. The panoramic fixed-glass roof with electric sunshade transforms this model from the inside out.
Interior Highlights
The VW ID.4 comfortably seats five, making it suitable for some families, and its ample cargo space is a bonus. There's a notable amount of plastic trim, but the faux leather steering wheel has a pleasing feel.
The door inlays feature a unique material, dubbed "leatherette" by Volkswagen, which feels reminiscent of a quality textile found in Land Rover models.
The front seats are all-day comfortable and ideal for long trips, with credit given to the available 12-way adjustment and automatic lumbar support.
The seats come with standard heating; on some trims, the rear outboard seats are heated too. Oddly, ventilated seats are not offered on any grade, including the top trim pushing $55,000.
The ID.4 features standard dual-zone climate control, with an optional upgrade to three-zone. While the system provides instant cooling, its capacitive touch interface complicates operation.
The vehicle comes with flat-folding rear seats and a raised cargo area, offering 30.3 cubic feet of space, extendable to 64.2 cubic feet with folded seats. Unlike some rivals, it lacks a front trunk, with the space used for fluid housing and minor storage.
Safety and Technology
The 2023 Volkswagen ID.4 comes standard with a comprehensive set of driver-assistance features. These include: forward collision warning, automatic emergency braking, pedestrian and cyclist detection, blind-spot monitoring, rear cross-traffic alert, lane-departure warning, lane-keep assist, stop-and-go adaptive cruise control, park assist, automatic high-beam headlights, traffic-sign recognition, front and rear parking sensors.
Additionally, a surround-view parking camera system and adaptive headlights are available for further driving support.
We can confirm that the ID.4's rear automatic emergency feature performs impressively, albeit a bit overly so. On one occasion, the system effectively applied the brakes when a vehicle crossed our path.
However, another time the vehicle abruptly braked, and we were unable to determine the reason, as there was no apparent movement or obstacle nearby. Consequently, drivers should be ready for the possibility of an abrupt stop – an experience that is at once assured and somewhat surprising.
On the tech front, the ID.4 comes standard with a suite of features. These include a 12-inch touchscreen display, HD Radio, navigation, voice recognition, and four USB ports.
It also offers Bluetooth, Android Auto, Apple CarPlay, wireless device charging, and a Wi-Fi hotspot. The in-car audio experience is delivered through a seven-speaker stereo. Additionally, the ID.4 includes a 5.3-inch digital instrument cluster and 30-color ambient interior lighting as upgradeable features.
The 2023 ID.4's touchscreen display has slightly improved from its 2022 version, with less reliance on capacitive touch. However, some in-cabin and audio controls are hard to find or activate, making the system unnecessarily complex.
After testing both model years, we conclude that a full haptic interface would significantly reduce driver distraction and frustration.
Performance
The 2023 Volkswagen ID.4 standard model is equipped with a 62-kWh battery and a single rear-mounted electric motor, delivering 201 horsepower and 229 pound-feet of torque. There's an option to upgrade this setup to a larger 82-kWh battery.
An additional option includes the 82-kWh battery paired with dual electric motors and all-wheel drive, one motor on each axle, yielding a total of 295 horsepower and 339 pound-feet of torque.
The standard ID.4 boasts a towing capacity of 2,200 pounds, raised to 2,700 pounds with all-wheel drive. Driving ranges are 209 miles with the standard battery, 275 miles with the larger pack, and 255 miles for the all-wheel-drive variant.
The vehicle can charge to 80-percent in roughly six hours on a Level 2 charger, or in about 30 minutes with DC fast charging.
Driving Highlights
Our test model was outfitted with the upgraded larger battery system and all-wheel drive. As with most electric vehicles, it delivers remarkable initial acceleration and commendable overtaking power. All the torque is instantaneously accessible, allowing this electric vehicle to proceed effortlessly.
The steering is light to the touch and tight turns are entirely possible, making this SUV easy to park. It handles reasonably well, but by no means does it deliver the driving thrills of the VW Golf. At the same time, the ID.4 seems more on point than the VW Tiguan, the brand's similar-sized gas model.
The ID.4's transmission lever, tucked behind the top right of the steering wheel, can be initially frustrating. It's not straightforward to use; you must grip the top and shift into gear. Just watch the panel to make sure you're going where you want to.
We feel Volkswagen missed a beat here. Getting people to switch to EVs is tough enough without adding complex features. Sometimes, simpler is better.
We commend Volkswagen's engineers for supplying this EV with firm brakes, avoiding the "squishy" sensation common to some EVs. In any case, the brakes serve a dual purpose to bring the ID.4 to a safe stop and to supply power to the battery pack through kinetic energy.
Volkswagen ID.4 Considerations
Every variant beyond the base of the ID.4 presents strong incentives for considering an electric vehicle. However, the attractive price of the Standard model comes with a substantial range reduction, presenting a tough trade-off.
The VW ID.4 faces intense competition from vehicles like the Ford Mustang Mach-E, Hyundai Ioniq 5, and the Kia EV6. Be aware that dealer markups are common these days, with electric vehicles typically sporting the most significant surcharges.
---
Battery image courtesy of VW. Other photos copyright Auto Trends Magazine. All rights reserved.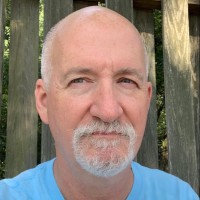 Latest posts by Matthew Keegan
(see all)